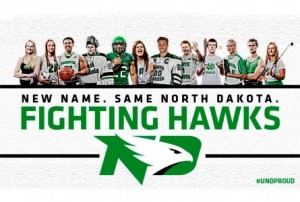 GRAND FORKS, N.D. (AP) — UND has announced its Athletics Hall of Fame class for this year.
University officials said Weds that Mary Dempster (Volleyball, 1976-77), Robert Fransen (Track & Field, 1973-77), Steve Johnson (Hockey, 1984-88) and Tracy Martin (Football, 1984-86) will be inducted as individuals. The 1992 women's cross country team will be inducted in the team category.
Also, former multi-sport standout and prep coach Erin Herman will receive the Tom Clifford Award, while longtime UND benefactors Mark and Marlys Brown will be recognized with the Honorary Letterwinner Award.
The 43rd annual Athletics Hall of Fame event will take place with a dinner and induction ceremony on Oct. 6.