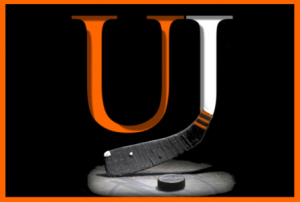 Jamestown  (CSi-UJ)  Cole Bell is the new head coach of the University of Jamestown men's ACHA Division 1 hockey team.
A former ACHA Division 1 all-star and assistant coach with the Jersey Shore Wildcats, the Davenport, Iowa native will lead the Jimmies into their second season this fall.
Bell helped lead the Wildcats to back-to-back North American 3 Eastern Hockey League regular season and cup playoff championships with a combined record of 89-11.
"Cole is a perfect fit for the University of Jamestown," said University of Jamestown Athletics Director Sean Johnson.  "He has been successful as a student-athlete and a coach.  He has walked in the same footsteps as our student-athletes and he values what is important to our department and our institution."
Bell was team captain as a junior and senior at Lebanon Valley College, scoring 16 goals and assisting on 61 others for the Dutchmen.
His senior season, he scored 40 points (7 goals, 33 assists) and was selected to play in the ACHA Division 1 All-Star game.  He was the team's MVP and a first team All-East Coast Hockey Association selection in leading the Dutchmen to a 21-9 record.
He was a second team All-ECHA pick as a junior after scoring 9 goals and dishing out 28 assists.
Bell helped lead Lebanon Valley to back-to-back ECHA Tournament appearances.
During his four seasons as a collegiate player, Bell scored 19 goals and registered 76 assists.
"It's a great honor to be named the head coach at the University of Jamestown and I am looking forward to working with our student-athletes," said Bell.  "I know first-hand the demands of playing in the ACHA and I am looking forward to building on the success of last year's team."
Bell played junior hockey for the Dubuque Thunderbirds and Quad City Junior Flames, where he was a team captain.
"We want to win hockey games and do the right things on and off the ice," said Bell.  "We will focus on a consistent approach that will translate to success on the ice and lead to success after graduation."
Bell succeeds, Dean Stork, who resigned after coaching the Jimmies to a 20-10-3 record in the program's inaugural year at the ACHA Division I level, finishing seventh in the final ACHA Division I regular season poll.
Stork currently volunteers as assistant coach at NCAA Division I Miami (Ohio).