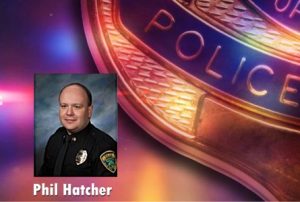 Valley City (CSi)  Valley City Police Chief Phil Hatcher reports, that, in conjunction with the United States Marshall's Service The Valley City Police Department has been working diligently on Wednesday August 9, 2017 in Valley City doing a Sex Offender compliance operation.
Chief Hatcher's statement said:
"The operation includes face to face visits with every sex offender in (our) jurisdiction to verify all information they provide in accordance with North Dakota Sex Offender Registration requirements.
VCPD works diligently throughout the calendar year to have these compliance checks to ensure public safety information is current, and no violations are present.
VCPD would like to thank, publicly, the efforts of these officers to help us in (our) sex offender compliance program efforts.  Departments involved in this operation include:  VCPD, Barnes County Sheriff's Office, North Dakota Parole and Probation, Stutsman County Narcotics Task Force, and the United States Marshall's Services, including the High Plains Fugitive Task Force.
A current list of sex offenders in the Valley City Police Department's jurisdiction can be found at www.sexoffender.nd.com   This web site has tools to help the public identify offenders in their area.
VCPD reminds the public that this website is intended for use as a public notification system and not to be used to harass offenders.  Any attempt to harass offenders will be prosecuted.
Any questions or concerns with this operation, or to report violation, please call Valley City Police at 701-845-3110."