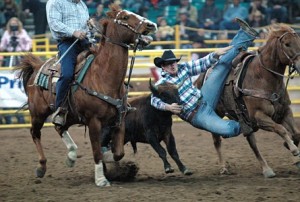 Valley City  (CSi)  – Over 500 contestants from North Dakota will compete in the North Dakota High School and Junior High Rodeo Saturday and Sunday September 16-17, 2017, 8-a.m., to 5-p.m.,  at the North Dakota Winter Show Event Center in in Valley City.
Admission is $10 per day, $15 for the weekend, 12 and under, free.
For more information call 701-845-1401 or 1-800-437-0218
Visit the web site:  www.ndjhrd.com or www.ndhsra.org
This is the sixth year for the event in Valley City.
www.northdakotawintershow.com