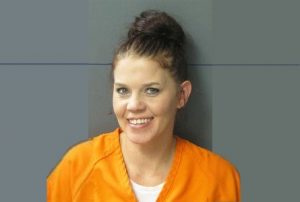 Valley City  (CSi)  – The Barnes County Sheriff's office is seeking Rachelle "Rocky" Hovland, wanted on a bench warrant.
The public is asked to contact the Sheriff's Office at 701-845-8530  with information on the whereabouts of Hovland.
On Wednesday, November 29, 2017  Hovland was wanted on a bench warrant stemming from earlier charges.
Those include possession with intent to manufacture, deliver methamphetamine, along with  other felony drug charges along with felony Child Neglect.
Those providing information  may remain anonymous.