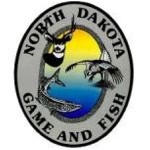 Bismarck  The ND Game & Fish Dept has announced the dates for their Spring Advisory Board meetings.
"These public meetings, held each spring and fall, provide citizens with an opportunity to discuss fish and wildlife issues and ask questions of their district advisors and agency personnel. The governor appoints eight Game and Fish Department advisors, each representing a multi-county section of the state, to serve as a liaison between the department and public. Any person who requires an auxiliary aid or service must notify the contact person at least five days prior to the scheduled meeting date."
Remaining dates, times, and locations of each planned meeting per district.
District 6 – Counties: Barnes, Dickey, Foster, Griggs, Logan, LaMoure, McIntosh, Stutsman and Wells
Date: April 16 – 7 p.m.
Location: Farmers Union Insurance, 1415 12th Ave. SE, Jamestown
Host: Stutsman County Wildlife Federation
Contact: Matt Opsahl, 368-9907
Advisory board member: Cody Sand, Ashley, 357-7011
District 8 – Counties: Adams, Billings, Bowman, Dunn, Golden Valley, Hettinger, Slope and Stark
Date: April 16 – 7 p.m.
Location: Research Extension Center, 102 Highway 12 W., Hettinger
Host: Hettinger Rod and Gun Club
Contact: Bill Ecker, 567-2149
Advisory board member: Dwight Hecker, Dickinson, 483-4952
District 2 – Counties: Bottineau, Burke, McHenry, Mountrail, Pierce, Renville and Ward
Date: April 17 – 7 p.m.
Location: Verendrye Electric Cooperative, Highway 2 Bypass E., Minot
Host: Souris River Basin Long Beards
Contact: DJ Randolph, 720-2134
Advisory board member: Robert Gjellstad, Voltaire, 338-2281
District 7 – Counties: Burleigh, Emmons, Grant, Kidder, McLean, Mercer, Morton, Oliver, Sheridan and Sioux
Date: April 17 – 7 p.m.
Location: Game and Fish Department, 100 N. Bismarck Expressway, Bismarck
Host: Lewis and Clark Wildlife Club
Contact: Dave Dewald, 471-1046
Advisory board member: Dave Nehring, Bismarck, 214-3184