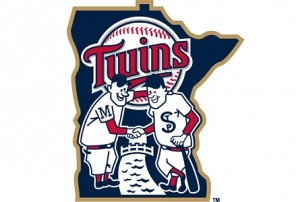 MINNEAPOLIS (AP) — Dexter Fowler reached base four times and drove in two runs in his return to the lineup and the St. Louis Cardinals beat former starter Lance Lynn and the Minnesota Twins 7-5 on Wednesday.
Matt Carpenter had three hits after being demoted to seventh in the batting order, and Tommy Pham added two hits, including his eighth homer of the year. St. Louis had lost five of seven games, scoring more than three runs just once.
Lynn (1-4) had control issues again, a surprising constant in his first season with Minnesota after six years with the Cardinals. He gave up three runs on four hits and four walks and threw 82 pitches in three innings.
Jordan Hicks (2-1) pitched a scoreless inning in relief for St. Louis. Cardinals starter Miles Mikolas left after 4 2/3 innings after allowing two runs on two hits and two walks.
Bud Norris allowed an inherited run to score on a wild pitch but secured five outs for his ninth save in as many chances.
After declining the Cardinals' qualifying offer in the offseason, Lynn was left as one of the few big-name free agents lingering as spring training began and he eventually accepted a one-year, $12 million contract with the Twins. Lynn averaged 3.4 walks per nine innings in his time with the Cardinals, a number that has crept to 6.6 per nine innings entering first career start against St. Louis.
Fowler had a two-run single off Lynn in the first and Jose Martinez added an RBI single in the second.
Fowler, who entered hitting .146 this season, made just his second start in the past five games and had two hits and two walks.
Carpenter made a start hitting lower than fourth in the lineup for the first time since 2015 after entering with a .140 average. He had an RBI double in the seventh and his first three-hit game of the season.
Logan Morrison had an opposite-field solo homer for Minnesota in the sixth, his fifth of the season.