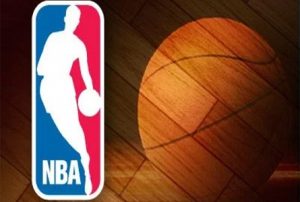 (AP) — LeBron James is leaving home for Hollywood and an iconic team.
The Los Angeles Lakers have a new superstar — L.A.-Bron.
The four-time NBA MVP announced Sunday night that he has agreed to a four-year, $154 million contract with the Lakers, joining one of the league's most storied franchises and switching conferences to try and dethrone the Golden State Warriors and grow his own legacy.
The Lakers also include Lance Stephenson after he agreed to a deal with the team on Sunday. Stephenson averaged 9.2 points last season.
For the second time in his career, James is saying goodbye to the Cleveland Cavaliers, who drafted the teenage sensation from Akron in 2003 and have to be satisfied with winning just one title in the 11 years they had him.
Unlike his two previous forays in free agency, James did not drag out his decision and made the announcement less than 24 hours after NBA free agency opened.
Other NBA free agency news…
— Aaron Gordon has agreed to a four-year, $82 million deal to remain with the Magic. That's according to a person with knowledge of the negotiations.
— Glenn Robinson is coming back to Michigan after a person was knowledge of the agreement says the former Wolverine has taken a one-year contract with the Pistons.
— A person with knowledge of the situation says forward Trevor Ariza (ah-REE'-zah) has agreed to a one-year, $15 million contract with the Suns.
— A person with knowledge of the contract says the Raptors have reached an agreement with Fred VanVleet on a two-year, $18 million deal.
— Aron Baynes and the Celtics have worked out a two-year, $11 million contract, according to a person familiar with the negotiations.
— Derrick Jones Jr. has signed a minimum deal with the Miami Heat, after playing with them on a two-way contract last season.
— The Kings have signed first-round pick Marvin Bagley III to a contract.