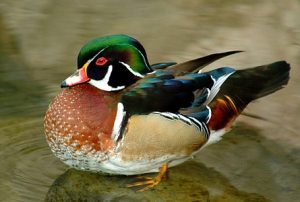 BISMARCK, N.D. (AP) — A reprieve from drought this summer in North Dakota is good not only for farmers but also duck hunters.
The Game and Fish Department says duck broods in the state are up 37 percent from last year.
The outlook wasn't so bright last spring, when a department survey estimated the number of breeding ducks was down 5 percent from 2017 due mainly to the deterioration of wetlands during last summer's drought.
But Mike Szymanski (shuh-MAN'-skee) with Game and Fish says most of the state received abundant rainfall from late May through early July.
The amount of water available to ducks in the state is up 11 percent from 2017. Last summer, the amount was down 38 percent from the previous year, as smaller, seasonal wetlands dried up during the drought