CSi Weather…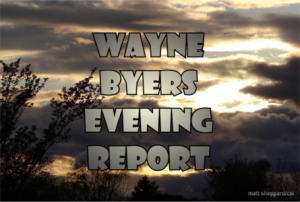 WIND CHILL ADVISORY IN EFFECT UNTIL MIDNIGHT CST THURSDAY
Towner-Cavalier-Benson-Ramsey-Eddy-Nelson-Griggs-Barnes-Ransom-
Sargent-Western Walsh-
Including the cities of Cando, Langdon, Fort Totten, Maddock,
Leeds, Minnewaukan, Devils Lake, New Rockford, Lakota, Mcville,
Aneta, Tolna, Cooperstown, Valley City, Lisbon, Enderlin,
Gwinner, Milnor, Forman, Rutland, Edinburg, Adams, and Lankin
1159 AM CST Thu Jan 20 2022
* WHAT…Very cold wind chills expected. Wind chills as low as
35 below zero.
* WHERE…Portions of northeast and southeast North Dakota.
* WHEN…Until midnight CST Thursday night.
* IMPACTS…The dangerously cold wind chills could cause
frostbite on exposed skin in as little as 10 minutes.
PRECAUTIONARY/PREPAREDNESS ACTIONS…
Use caution while outside. Wear appropriate winter clothing.
Forecast
TONIGHT…Clear in the evening then partly cloudy. Patchy
blowing and drifting snow through the night. Lows 5 to 10 below.
South winds 15 to 25 mph with gusts to around 35 mph. Wind chill
readings 28 below to 33 below zero.
.FRIDAY…Light snow likely. Areas of blowing and drifting snow.
Snow accumulation up to 1 inch. Highs 30 to 35. Windy. South
winds around 25 mph shifting to the west in the afternoon. Chance
of snow 70 percent.
.FRIDAY NIGHT…Partly cloudy. A 20 percent chance of light snow
in the evening. Patchy blowing and drifting snow through the
night. Windy. Lows zero to 5 below.
.SATURDAY…Mostly sunny in the morning, then mostly cloudy with
a 40 percent chance of light snow in the afternoon. Highs 10 to
15.
.SATURDAY NIGHT…Mostly cloudy. Slight chance of light snow.
Lows 5 to 10 below.
.SUNDAY…Mostly cloudy. Chance of light snow. Highs 20 to 25.
.SUNDAY NIGHT…Light snow likely. Lows zero to 5 above.
.MONDAY…Mostly cloudy in the morning then mostly sunny. Slight
chance of light snow. Highs 5 to 10.
.MONDAY NIGHT…Mostly clear. Lows 20 to 25 below.
.TUESDAY…Sunny. Highs zero to 5 below.
.TUESDAY NIGHT…Mostly clear. Lows 15 to 20 below.
.WEDNESDAY…Mostly sunny. Highs 15 to 20.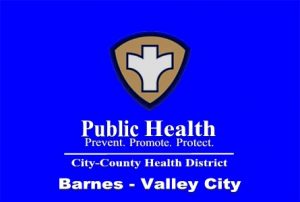 Valley City (CCHD) City County Health in Valley City announces their COVID-19 testing days and site location in Valley City.
Testing is at the REC Center at 140 4th Street Southwest.
Testing will be 12:30 – 2:30pm Mon, Weds, and Fridays.
There are opportunities for vaccinations, both for annual influenza and for the COVID vaccine. Call 845-8518 to make an appointment.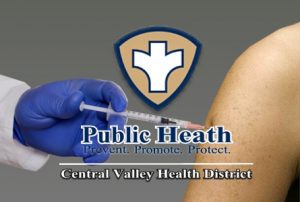 CVHD Vaccination Schedule
Pop-Up COVID-19 Community Vaccination Clinics
Events hosted by the North Dakota Department of Health (NDDoH).  Vaccine availability may vary see registration link below for more information.
Various Upcoming Dates:
Event Location: Buffalo Mall and S&R Truck Plaza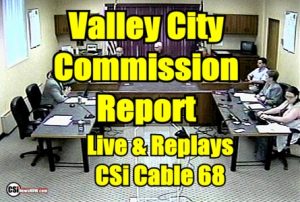 Valley City  (CSi)  The Valley City Commission has approved  placing an advisory vote on the city sales use tax on the June 14, 2022 election ballot, along with the city commission and park board elections. Said Tax to be Dedicated to Economic Development, Property Tax Relief and Retail Image Enhancement and Beautification.
A Resolution Placing City Sales, Use, and Gross Receipts Tax Extension Advisory Vote on Ballot of Municipal Election to be Held June 14, 2022, Said Tax to be Dedicated to the Funding of Infrastructure Renew and Replacement
Mayor Dave Carlsrud and Commissioners Duane Magnuson and Jeff Erickson positions are open for election as well as three park board members.
City of Valley City Regular Election will be held on Tuesday, June 14, 2022 at the Barnes County Courthouse, 230 4th Street NW, Valley City, N.D.
Nominating Guidelines for Candidates:
Candidates for city offices are required to collect signatures of 10 percent of the electors who voted for that office in the last city election (not more than 300 signatures may be required). The petition must be filed before 4:00 p.m. on the 64th day before the election.
A candidate for a city office must turn in a completed SFN 02704 Petition/Certificate of Nomination and a completed SFN 10172 Statement of Interests to the City Auditor. All forms are available from either the City Auditor or online at https://www.nd.gov/eforms/ (see Secretary of State (SOS) Public Forms).
President, City Commission – 1 open position
City Commission – 2 open positions
Park Board – 3 open positions
OFFICE VOTES CAST IN LAST ELECTION SIGNATURES REQUIRED
President, 4 year term 1457 votes 146 signatures
Commissioner, 4 year term 1333 votes 134 signatures
Park Board, 4 year term 1280 votes 128 signatures
A candidate for any public office within the City of Valley City may be nominated by filing a petition with the City Auditor. Petitions are available with the City Auditor. The last day to circulate and file petitions with City Auditor is Monday, April 11, 2022 at 4:00 p.m.
Please note: Tuesday, April 12 at 9:00 AM all candidates are invited to City Hall, Commission Chambers whereas, the City Auditor will be drawing each candidate(s) name(s) for position of ballot.
Qualified electors who sign a petition must reside within the City of for which that officer is to be elected.
Pre-Primary Election Campaign Contribution Report for Candidates According to state law, you are required to file a Pre-Primary Election Campaign Contribution Report with the City Auditor's office. This report must be filed whether or not you received any contributions during the reporting period.
 OMAHA, Neb. (AP) — A new monthly survey of bankers in parts of 10 Plains and Western states shows the region's rural economy remains strong. However, bankers say they have growing concerns about the rising costs associated with running farms. The overall Rural Mainstreet economic index released Thursday fell in January to 61.1 from December's 66.7. Any score above 50 suggests growth. Bankers say high inflation is affecting the prices of farm supplies, from fuel to fertilizer. Creighton University economist Ernie Goss, who oversees the survey, says higher grain prices, low short-term interest rates and growing agricultural exports are helping the regional economy. The survey covers Colorado, Illinois, Iowa, Kansas, Minnesota, Missouri, Nebraska, North Dakota, South Dakota and Wyoming.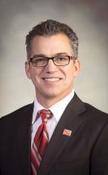 BISMARCK, N.D. (AP) — Bismarck Rep. Rick Becker, who founded a far-right faction of the North Dakota Legislature, has announced he won't seek another term. The Bismarck plastic surgeon and former gubernatorial candidate, says will retire from the Legislature when his current term ends in December. Becker says his family, businesses and other obligations has had him contemplating retiring from the legislation for about a year. Becker would not comment or rule out on a potential run for a statewide office. Becker formed the Bastiat Causcus after being elected in 2012. The group supports limited government and spending and privacy and gun rights.
BISMARCK, N.D. (AP) — North Dakota corrections officials say the state's prisons have been hit hard by the coronavirus omicron variant. The Department of Corrections and Rehabilitation says active COVID-19 cases total 151, more than double last Friday's total and infecting about one-tenth of the prison system population. There are three dozen more cases among prison staff. Inmates have a choice on whether to get vaccinated for COVID-19. Vaccination rates as of Jan. 13 ranged from about 82% at the Heart River Correctional Center in Mandan to about 90% at the Missouri River Correctional Center in Bismarck. The rate at the State Penitentiary in Bismarck is about 86%.
 MANDAN, N.D. (AP) — A man accused of assaulting a Mandan tobacco shop employee with a stun gun and threatening to kill her is facing four felony charges. Court documents say 27-year-old Joshua Badhawk punched and kicked the 40-year-old woman at Big Willies tobacco store last Friday. An affidavit says Badhawk tried to get behind a counter and the woman used a stun gun on him. But, he took the gun and used it against her, burning her hand and knee before hitting her in the head with it. The affidavit says Badhawk also choked and threatened to kill her and damaged the store during the attack.
 BISMARCK, N.D. (AP) — North Dakota's State Investment Board has filled a position key to implementing new investment requirements of the state's $8.5 billion oil tax savings account. The board has tapped Scott Anderson as chief investment officer for the state Retirement and Investment Office, which oversees about $20 billion of assets. Anderson begins this week. He succeeds Dave Hunter, who left last year. Anderson has more than 20 years of investment management experience. His previous roles include managing director of asset and risk allocation for the State of Wisconsin Investment Board, and a managing director with American Family Insurance.
In sports…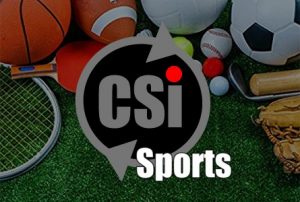 Information from  VCHS AD Mike Schultz.
Thursday, January 20
Varsity/ C-Team BGG @ West Fargo/Fargo 5:45PM/7PM (Make up from 1/18)
JV/Varsity BBB @ West Fargo 4:15PM/ 7:30PM (Make up from 1/18)
Tuesday, January 25
Wrestling @ Sheyenne 7PM (Make up from 1/4)
Monday, January 31
Wrestling vs Devils Lake (Make up from 1/18)
Friday, February 11
Varsity GBB vs Red River 5:45PM (Make up from 1/4)
Saturday, February 12
Varsity GBB @ Sheyenne 12:30PM (Make up from 1/12)
Thursday, February 17
JV/ Varsity BBB vs Sheyenne 5:45PM/7:15PM (Make up from 1/14)
Saturday, February 19
Varsity BBB @ Red River 1:30PM (Make up from 1/4)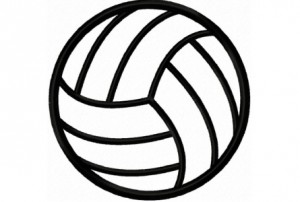 (UJ)  Single game tickets for the 2022 University of Jamestown men's volleyball team are now on sale.
The Jimmies, who finished fifth at the 2021 NAIA National Tournament, will officially start their 2022 season with a trip to No. 4 Park (Mo.) University on January 27th at 7:00 pm.
UJ, currently ranked sixth in the NAIA, will host five home matches at Harold Newman Arena this season. The Jimmies return three All-Americans, the GPAC Conference Player of the Year, GPAC Setter of the Year and GPAC Libero of the Year.
Jamestown opens the home schedule on Thursday, February 10th against Ottawa (Kan.) University at 7:00 p.m.
On Saturday, February 12th, the Jimmies will host Morningside (Iowa) University at 1:00 pm.
Thursday, February 24th, the Jimmies will compete against Central Christian University at 7:00 pm.
Faculty Appreciation Afternoon will be on Saturday, February 26th, when the Jimmies host Kansas Wesleyan University at 1:00 pm.
Parents and Senior Night will take place on Monday, March 14th at 5:00 pm (JV match) and 7:00 pm (varsity match) against Dordt (Iowa) University.
To purchase tickets for Jimmie volleyball, please visit http://www.jimmiepride.com/tickets.
In world and national news
WASHINGTON (AP) — The House committee investigating the Capitol riot is asking former White House adviser Ivanka Trump, the daughter of ex-President Donald Trump, to voluntarily cooperate with its investigation. The committee sent a letter on Thursday requesting a meeting in early February. Lawmakers want to discuss Donald Trump's actions on Jan. 6, 2021, including a telephone call they say Ivanka Trump witnessed as her father tried to pressure then-Vice President Mike Pence to reject the election results. The riot came after a rally where Donald Trump had urged his supporters to "fight like hell" as Congress convened to certify the 2020 election results. A spokesperson for Ivanka Trump notes in a statement that Ivanka Trump didn't speak at that rally.
ST. PAUL, Minn. (AP) — Jury selection is underway in the federal trial of three Minneapolis police officers charged in George Floyd's killing. The judge on Thursday repeatedly stressed that fellow Officer Derek Chauvin's conviction on state murder charges should not influence the proceedings. J. Kueng, Thomas Lane and Tou Thao are broadly charged with depriving Floyd of his civil rights while acting under government authority. U.S. District Judge Paul Magnuson is questioning potential jurors. Among the jurors excused was a man who said he has a problem watching the video of Floyd's arrest. Several others were excused after they said they could not be impartial, including a man who said his faith also prevents him from judging a human being.
A Rhode Island man who authorities say fled the U.S. and faked his death to evade prosecution for rape and financial fraud has been arrested after skipping his court date in Scotland. A spokesperson for Police Scotland confirmed Thursday that officers arrested Nicholas Alahverdian in Glasgow after a warrant was issued earlier in the day. The 34-year-old is due in Edinburgh Sheriff Court on Friday. Alahverdian faces extradition to answer to a 2008 rape charge in Utah. He was discovered in Glasgow last month after being hospitalized with COVID-19. In recent years, Alahverdian had been an outspoken critic of Rhode Island's foster care system.
WILMINGTON, N.C. (AP) — Authorities say a man choked a hospital worker unconscious and tried to snap another employee's neck during a rampage inside a North Carolina emergency room earlier this week. The New Hanover County Sheriff's Office says 24-year-old Rothwell Jacob Simmons has been charged with two counts of attempted first-degree murder and two counts of assault by strangulation. Simmons was arrested at New Hanover Regional Medical Center after Tuesday's attack. Officials have not said what prompted the incident or released details about the victims' injuries. According to WECT-TV, Simmons appeared in court on Wednesday and said, "I don't know what the hell got into me."
ATLANTA (AP) — The Georgia prosecutor investigating possible attempts to interfere in the 2020 general election by former President Donald Trump and others has asked for a special grand jury to aid the investigation. Fulton County District Attorney Fani Willis on Thursday sent a letter to Fulton County Superior Court Chief Judge Christopher Brasher asking him to impanel a special grand jury. Willis wrote that her office has tried to interview multiple witnesses and gather evidence, and some witnesses and prospective witnesses have refused to cooperate without a subpoena. A special grand jury would have the power to subpoena witnesses.
WASHINGTON (AP) — The Supreme Court has bolstered a criminal defendant's right to cross-examine prosecution witnesses. The justices ruled on Thursday in favor of a New York man who was convicted of killing a two-year-old boy on Easter Sunday in 2006. By an 8-1 vote, the justices held that defendant Darrell Hemphill's constitutional rights were violated when a judge allowed jurors to read another man's testimony that prosecutors used to undermine Hemphill's defense. The other man was unavailable at Hemphill's trial. Justice Sonia Sotomayor wrote for the court that judge should not have allowed jurors to see that man's statement. Sotomayor invoked the constitutional provision that gives defendants the right to confront their accusers.