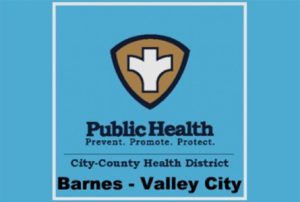 Valley City (CCHD)  City/County Health reports, that testing continues to be important. If you have any symptoms, it is important to be tested. If you have symptoms and need to be tested at other times contact your clinic.
Administrator Theresa Will says Testing is now on Monday, Wednesday and Friday, at the CCHD location.
415 2nd Ave NE
She says the testing is drive through at the area adjacent to the west door, with assistance by the National Guard.
The times are  12:30- 1:30p.m.  Quick testing will be available.
Pre-register for all clinics.
She adds that CCHD will be receiving Pfizer Vaccine to administer to 12-15 year olds.
Tentative plans are to give the shots at Valley City Public Schools to that age group, on May 21.