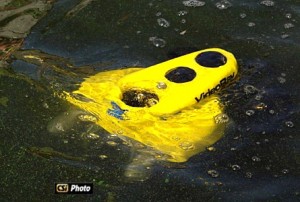 Update …  Streeter  (CSi)  The man who was pulled from a submerged vehicle in a body of water near Wednesday, has been identified as 25 year old Garrick  Bonnet of Streeter.
The Stutsman County Sheriff's Office had responded to a report of suspicious vehicle tracks on a stretch of gravel road near a body of water west of Streeter, in the vicinity of 4900 52nd St. SE.
At around 1 p.m. the sheriff's office received a report of a possible missing person in the Streeter area, and requested the full activation of the Stutsman County Dive Team.  Stutsman County Sheriff's Deputy, Jason Falk says, the Stutsman County Dive Team Remote Operated Vehicle  (ROV) was requested to conduct a precautionary search.
The ROV located a vehicle that was fully submerged in water near the gravel road.  Bonnet's body was located in the water and retrieved by the dive team at approximately 8:30 p.m.
The cause of death is under investigation, as an autopsy has been ordered.
The North Dakota Highway Patrol K-9 tracking team and an airplane assisted in a ground and air search of the area. The Jamestown Police Department and the North Dakota Bureau of Criminal Investigation also responded to the scene. Local residents assisted in the search.
The patrol is assisting in the crash investigation.