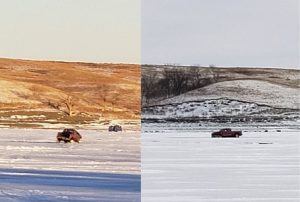 Update…
Jamestown  (CSi)  Stutsman County Sheriff, Chad Kaiser said Tuesday that the pickup  reported stolen and remained on the ice cover at Jamestown Reservoir sank while authorities attempted to remove it.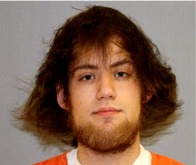 The Stutsman County State's Attorney's office has charged  19-year-old Jon Schuldheisz with eluding a peace officer, failure to halt, possession of drug paraphernalia-meth, and possession of a stolen vehicle, plus other charges.
Previously…
Jamestown  (CSi)  Jamestown Police reports that multiple charges are pending against a Jamestown man, stemming from a pursuit on Monday morning, that concluded when a vehicle ended up on Jamestown Reservoir ice.
Assistant Police Chief, Major Justin Blinsky says, 19 year  old Jon Schuldheisz, was arrested and taken  into custody by Jamestown Police, with the assistance of  anglers on the reservoir.
Schuldheisz was taken to Jamestown Regional Medical Center for a medical evaluation and then to the Stutsman County Correctional Center, being held on Monday, pending formal charges.
Blinsky reports that the incident started at 1:44 a.m., Monday when residents reported a stolen pickup. The vehicle was spotted by an individual familiar with the vehicle, being aware it had been stolen in the area of the 1000 block of 4th Street Northwest.  He fled officers in the pickup and the pursuit was  discontinued because the driver was traveling in an extremely reckless manner at high speed.
Shortly after the vehicle was spotted again headed north out of Jamestown on U.S. Highway 52 when another pursuit was engaged.  The vehicle turned east in the vicinity of Pelican Point and crashed. The driver was able to continue onto the ice of the Jamestown Reservoir where the vehicle came to a stop.
Schuldheisz fled east on foot and  was apprehended.
The vehicle remained on the ice  Monday afternoon as authorities looked at how to safely remove it from the reservoir.  The ice cover was estimated at up to 8 inches thick, and variable.
The Jamestown Police Department was assisted by the Stutsman County Sheriff's Office, Jamestown Area Ambulance, and North Dakota Highway Patrol,
On stand-by was the Stutsman County Dive team.