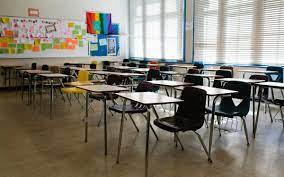 Carrington  (CSi)  Carrington Elementary School Superintendent, Kris Kuehn reports, that a secure in place was issued Tuesday morning at the school.
She says  that about 11-a.m., a secure in place was issued lasting about around 15 to 20 minutes.
Kuehn says, "There was no imminent threat to students or staff safety."
West Fargo   (KFGO) – Precautionary lockdowns were ordered at four West Fargo schools Tuesday morning while police responded to a report of an aggravated assault.
KFGO reports that the assault was reported in the area of 9th St. and 13th Avenue  East. The suspect was seen running eastbound from the scene. Out of caution, the West Fargo High School, Willow Park Elementary School, Eastwood Elementary, and L.E. Berger Elementary were put on a hallway closure. There was no direct threat to the schools or students.
Police are not releasing information about the assault because "it can potentially damage the investigation."
Valley News Live reports,the police have not arrested anyone in relation to this incident, and say the assault was targeted at the individuals involved and not the larger community.
West Fargo Police say they will share more information when it becomes available, but say the investigation is still ongoing.