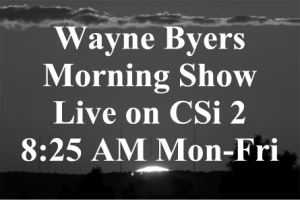 CSi Weather…
.REST OF TODAY…Increasing clouds. Highs in the upper 50s. North winds 5 to 10 mph.
.TONIGHT…Partly cloudy in the evening, then mostly cloudy with a 30 percent chance of rain showers possibly mixed with snow showers after midnight 50 percent chance in the Valley City area.  Lows in the lower 30s. East winds around 10 mph.
.WEDNESDAY…Mostly cloudy. Chance of rain showers possibly mixed
with snow showers in the morning, then slight chance of rain
showers in the afternoon. Highs in the lower 50s. Northeast winds
10 to 15 mph. Chance of precipitation 50 percent.
.WEDNESDAY NIGHT…Partly cloudy. Lows in the lower 30s. West
winds 5 to 10 mph.
.THURSDAY…Mostly sunny. Highs in the lower 60s. Northwest winds
10 to 20 mph.
.THURSDAY NIGHT…Mostly clear. Lows in the lower 30s.
.FRIDAY…Sunny. Highs around 60.
.FRIDAY NIGHT…Mostly cloudy. A 20 percent chance of rain
showers after midnight. Lows in the upper 30s.
.SATURDAY…Mostly cloudy with a 40 percent chance of rain
showers. Highs in the lower 50s.
.SATURDAY NIGHT…Mostly cloudy with a 30 percent chance of rain
showers. Lows in the mid 30s.
.SUNDAY…Partly sunny with a 30 percent chance of rain showers.
Highs in the mid 50s.
.SUNDAY NIGHT…Mostly cloudy with a 20 percent chance of rain
showers in the evening, then partly cloudy after midnight. Lows
in the lower 30s.
.MONDAY…Mostly sunny. Slight chance of rain showers possibly
mixed with snow showers in the morning, then slight chance of
rain showers in the afternoon. Highs in the upper 50s. Chance of
precipitation 20 percent.
On Wednesday, rain chances will continue in the south central and James River Valley through the morning, ending in the east in the afternoon
Is in the High Category today in Stutsman and Barnes County.
(JPD)  Jamestown Police report that on  Sunday May 2, 2021 at 7:36-a.m.  officers responded to investigate a report of an aggravated assault that occurred at 122 Sunnyside Trailer Court.
Assistant Police Chief, Major Justin Blinsky says, upon arrival, the investigating officers determined that a 47-year-old male victim was asleep in bed when a male assailant broke into a trailer he was staying at. The assailant stabbed the victim once in the abdomen while making terroristic actions. The assailant then left the area on a black bicycle.
The victim was taken to Jamestown Regional Medical Center by ambulance where he was treated for a stab wound in the abdomen and was later released.
The investigation into this incident has determined the assailant and victim know each other. The investigation also indicates the assailant specifically targeted the victim and no current danger exists to the community.
The Jamestown Police Department is looking for a person of interest to be questioned about this assault. The person of interest has been identified as 44-year-old Timothy Allen Ost of Jamestown. Ost is a white male, approximately 5'09" tall, weighing 170 lbs, and has grayish-brown hair. Ost was last seen wearing a black sweatshirt and blue jeans and riding a black bicycle. Anyone with information regarding Mr. Ost's whereabouts or information related to this incident is asked to contact the Jamestown Police Department at 701-252-1000.
The Jamestown Police Department was assisted by the Stutsman County Sheriffs Department, the North Dakota Highway Patrol and Jamestown Ambulance Service. The investigation into this incident is on-going.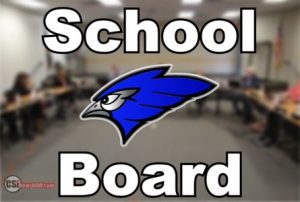 Jamestown  (CSi)  The Jamestown Public School Board voted Monday evening to end the face mask mandate on Monday May 17, 2021.  It is strongly encouraged that face masks still be worn, in school district buildings on and after that date.
In-school contact tracing will end May 10th.
The final school board vote was 5-4 to approve both effective dates.
Superintendent, Dr. Robert Lech said Jamestown Public Schools has relied on guidance from Central Valley Health District and the North Dakota Department of Health with opinions and data giving the school district the safest path forward.
Covid-19 Dashboard Update, May 3: Following the end of the statewide COVID-19 emergency declaration on April 30, all COVID-19 daily updates will be published through the NDDoH COVID-19 Dashboard.
NDDoH
COVID-19 Stats
Mon. May 3,  2021
Barnes
New Positives  0
Total Positives: 1403
Active: 12
Recovered 1359
Stutsman:
New Positives: 2
Total Positives: 3489
Active:  31
Recovered: 3376
North Dakota cases reported Monday
NEW CASES: 55
TOTAL ACTIVE CASES: 1,019
TOTAL CASES: 107,763
TOTAL RECOVERED: 105,250
DAILY TEST POSITIVITY RATE: 7.63%
169 active cases. The 14-day statewide rolling average for positivity is 4.4%.
No new deaths reported Monday.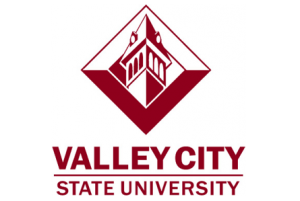 Valley City  (VCSU)   A Moderna Vaccine Clinic will be held Tuesday, May 4 from 5 p.m. to 7:30 p.m in Graichen Gym, in conjunction with the spring carnival. This clinic is available to everyone, ages 18 and up. Health insurance is not required to be vaccinated.
Students are encouraged to register even if they will not be in Valley City to receive the second dose. Public Health recommends starting the vaccination series now, then getting the second dose upon returning home.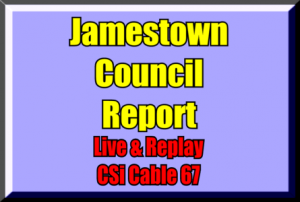 Jamestown (CSi)  The Jamestown City Council met in Regular Session Monday evening at City Hall, also accessible on Microsoft Teams, and phone link. All members were present, Council Member Buchanan joined by phone.
Mayor Heinrich welcomed and  introduced two Boy Scout Troops from Jamestown Troop 163 and Troop 555, which has girl members.
PUBLIC HEARING:
HEARING FROM THE AUDIENCE: (Individuals may address the City Council about any item not contained on the agenda. A maximum of 15 minutes is allotted for the hearing. If the full 15 minutes are not needed, the City Council will continue with the agenda. The City Council will take no official action on items discussed at the hearing, with the exception of referral to staff or Committee.) The Troop Leaders spoke and introduced each of their Boy Scouts in attendance.
CONSENT AGENDA ITEMS:
To provide more time to discuss controversial or disputed issues, the Council will consider the items on the consent agenda together at the beginning of the public meeting. These items are considered to be routine and will be enacted by one motion. If a member of the City Council or public requests to be heard on one of these items, the Council will remove the item from the consent agenda and consider that item individually.
From the audience Clint Otto from Northeast Jamestown requested access to the city's mosquito management plan, and if his property is included in the mitigation.
Item
Item C was removed by Mayor Heinrich to include language to a Resolution to approve the request from the Bank of North Dakota in connection with the loan made to Eagle Flats Apartments LLC by First Community Credit Union with inkind commitment from the City of Jamestown in the amount of $214,285.17,and approved the Mayor, City Administrator, and City Attorney to sign the Escrow Agreement, the Interest Buydown Agreement and the Opinion of Counsel upon review by the City Attorney.
The item was then approved.
Item D was removed by Council Member Buchanan, a Resolution to approve extending the current COVID-19 Leave Policy to October 5, 2021, for employees who are vaccinated and include people who cannot be vaccinated for medical reasons. He moved to change the date to June 30, 21 which was passed.
Council Member Buchanan asked for Item P be removed:  A Resolution was approved holding a citywide cleanup May 10 through 14. He asked if extra help and equipment was procured for the clean up dates. Deputy City Auditor Jay Sveum said talking to representatives with the University of Jamestown and inquired through Job Service.  At this time no one has come forward to assist.
He said using only city employees the clean up may take longer.  Those  18 and older that can lift 50 pounds to pick and load materials are invited to apply, working  that Monday-Friday starting at 7:30-a.m. with the pay at $13.75 per hour. On line for more information go to jamestownnd.gov.  The baler will be open Monday-Friday to 6-p.m., and that Saturday 8-a.m. to 3-p.m. The Resolution was unanimously approved.
Item Q was removed by the Mayor, a Resolution to approve the specifications and to authorize the advertisement for bids for the Solid Waste Department dozer with the expenditure from the Water Department.  He said the bids are going out for a lease agreement for a 5 year lease with a guaranteed buy back  The Council unanimously passed the Resolution as amended.
A Resolution was passed to approve the request from JSDC to move forward on the pathway to success for Buffalo City Park by providing up to $600,000 from Economic Development Funds, with the City Share to be $480,000 and paid from the City Sales Tax Fund. The balance from Stutsman County.
The balance of the Consent Agenda was approved.
REGULAR AGENDA
ORDINANCES:
A FIRST READING: Concerning an ordinance to amend and re-enact Section 5, Article II of the City Code pertaining to the sale and possession of alcohol on a public right-of-way directly adjacent to the location of an on-sale license holder within the city limits of Jamestown, North Dakota.
A FIRST READING: Concerning an ordinance to create Article VII of Chapter 25 of the Code of the City of Jamestown, North Dakota, concerning outdoor seating in the City of Jamestown.
A FIRST READING: Concerning an ordinance to amend and re-enact Ordinance No. 329 by amending the District Map to change the zoning of Auditor's Lot 27-11, Midway Township (Part of Proposed Country Ready Mix Subdivision), within the Northwest Quarter and Northeast Quarter of Section 27, T140N, R64W, City of Jamestown, Stutsman County, North Dakota, from Ag (Agriculture) to M-2 (General Industrial & Manufacturing District). The property is located at 8144 34th St SE.
A FIRST READING: Concerning an ordinance to amend and re-enact Ordinance No. 329 by amending the District Map to change the zoning of Part of the Southwest Quarter and part of the Southeast Quarter of Section 27 (Proposed Loose Bypass Subdivision), Township 140N, R64W of the Fifth Principal Meridian, Midway Township, Stutsman County, North Dakota, Extraterritorial Lands of the City of Jamestown, from A-1 (Agricultural/Rural Open Space) & C-2 (General Commercial) to C-2 (General Commercial) and from A-1 (Agricultural/Rural Open Space) to A-1 (Agricultural/Rural Open Space). The property is located at 81st Ave & 35th St SE.
From A-1 (Agricultural District) & C-2 (General Commercial) to C-2 (General Commercial)
Proposed Loose Bypass Subdivision
Block 1, Lot 1
Block 2, Lots 1 & 2
Block 3, Lots 1, 2 & 5
Block 4, Lots 1, 2, 3, 4, 5 & 7
Block 5, Lots 1, 2, 3 & 4
From A-1 (Agricultural District) to A-1 (Agricultural District)
Proposed Loose Bypass Subdivision
Block 3, Lots 3, 4, 6, 7, 8 & 9
Block 4, Lots 6 & 8
Mayor Heinrich said a Special City Council meeting will be held next week  on Tuesday May 11 at 2-p.m. at City Hall to discuss the Second Readings.
MAYOR AND COUNCIL MEMBER'S REPORT:
Council Member Steele congratulated the Jamestown High School Drama Team on bring home the state award, as best play in state competition.
Mayor Heinrich said with the State Legislative session he thanked area legislators on obtaining one third of the funding for the new City Fire Department ladder truck.  He pointed out that to date community donations have amounted to $379,000, with  a $30,000 outstanding pledge.
All combined donations in addition to state approved funding of $333,000 has put the price tag of $1-million paying for the truck, reached  without using tax payer dollars for the purchase.
Also he thanked legislators for working in favor of obtaining seed money for funding the Buffalo City Park.  He said on a recent Wayne Byers Show on CSi Cable 2 that the project is "still alive,"
with local representatives to meet with the Legacy Fund Investment Committee.
OTHER BUSINESS:
Approve was the request from the Jamestown Fine Arts Association, Inc., d/b/a/ The Arts Center, for a street closing on 2nd St SW from 1st Ave to the alley, every Thursday starting June 24 through August 26, from 4:00 PM to 9:00 PM, for the weekly Downtown Arts Market and request a waiver of the street closing fees.
Also approved was the request from the Jamestown Fine Arts Association, Inc., d/b/a/ The Arts Center, for a street closing on 2nd St SW from 1st Ave to the alley, on Friday and Saturday, June 25 and 26, from 10:00 AM to 7:00 PM, for the Chalkfest and request a waiver of the street closing fees.
Approved Change Order No. 1, to Park Construction Company, for the James River Phase 3 Riverbank Restoration Project, for a net increase in the contract price of $7,912.50. for guardrails.
The city Council approved a Resolution to approve and authorize entering into a Memorandum of Understanding between ND Department of Emergency Services and the City of Jamestown Fire Department for the purchase and installation of a permanent emergency backup generator( under the HMGP DR-4444-6R Hazard Mitigation Grant Program for Disaster Recovery 4444, Project 6-R).  the local share of the cost is fifteen percent.  Fire Chief Reuther said the equipment is for the Main North side fire hall.
The meeting was shown live on CSi Cable 67 followed by replays.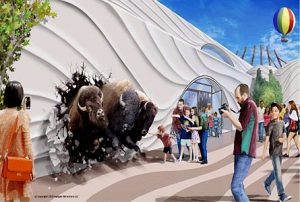 Jamestown (CSi)  Jamestown Mayor, Dwaine Heinrich says the Buffalo City Park project, is "Still Alive."
On Monday's Wayne Byers Show on CSi Cable 2, he said, a group of local representatives will make a presentation in the near future to the North Dakota Legacy Fund Investment Committee, with a continued pitch for $5-million in Legacy Fund infrastructure funding, termed as "seed money."
The $5 million would have to be matched, and the developer could then approach the state Investment Board for further money, through loans or grants.
$60 million in Legacy Fund Loan money has been on the table.
Near the end of the past legislative Session the North Dakota  Senate passed the budget bill for the state's Commerce Department without a proposed expenditure for a state-backed theme and amusement park, planned for Jamestown. (Buffalo City Park).
A legislative conference committee of three House members and three senators scrapped the seed money provision.
Grand Forks Republican Senator Ray Holmberg told the senate he's concerned about the precedent this sets, after the Legislature approved a bill setting up the Legacy Infrastructure Loan Fund, to invest in North Dakota.
Mayor Heinrich said planners of the Buffalo City Park have had the plans in place, in detail the past few months, likely ahead of other proposed project requests to receive funding from the Legacy Fund.
He added that the seed money may have been turned down in the legislature, due to some other project funding organizers being, jealous of the Jamestown organization and planning for the Buffalo City Park, and perhaps lagging behind on their requests.
Supporters of the facility envisioned bison-related attractions, a museum and kid-friendly activities. Backers believed it would provide and economic boost to a region with little else to offer. The proposal was quietly put into the state Commerce Department's budget in the waning weeks of the legislative session.
Buffalo City Park is proposed to be built on state owned land next to the National Buffalo Museum.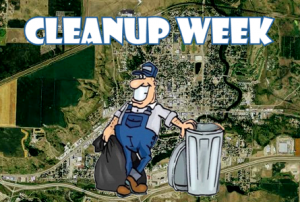 Jamestown  (City of Jamestown)  The 2021 Residential Citywide Curbside Cleanup Week in Jamestown is scheduled for Monday, May 10 through Friday, May 14, 2021. For more information on what is accepted and not accepted for curbside pickup visit our website, www.JamestownND.gov, Departments, Sanitation & Solid Waste or visit our Facebook page.
PLACE ITEMS ON THE ROADWAY AS CLOSE TO THE CURB OR SHOULDER, as possible. Materials must be out by 7:00 a.m. the morning of your designated cleanup day listed below. These areas are based on residents' street addresses. This is not necessarily the same day as your garbage collection day.
Monday, May 10th- Southeast (SE) section of the City
Tuesday, May 11th- Southwest (SW) section of the City
Wednesday, May 12th- Northwest (NW) section of the City
Thursday, May 13th- Northeast (NE) section of the City
May 10 through May 15 only; the City Baler/Landfill will be open 8:00 a.m. to 6:00 p.m., Monday through Friday, and Saturday 8:00 a.m. to 3:00 p.m.
All items left at a property after the City truck collected accepted items, are the responsibility of the property owner to dispose of. Trucks will not return to collect any remaining items.
Reminder: The new bulk item pickup program begins June 1, 2021.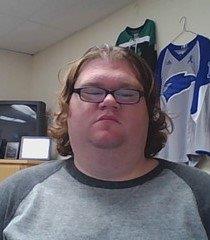 Jamestown  (JPD)  The Jamestown Police Department warns the public that a convicted sex offender has changed addresses in Jamestown.
Michael Kruk now resides at 1009 12th Avenue, Southeast #21, Norway Inn.
He presently has no Vehicle.
Kruk is a 32 year old white male, six feet one inch tall, weighing 468 pounds with brown eyes and red hair.
He has been assigned a high risk assessment by the North Dakota Risk Level Committee of the North Dakota Attorney General's Office.
Kruk was convicted of Gross Sexual Imposition while babysitting four and six year old boys. He did not progress in treatment and was sent to a residential treatment center. He was convicted in May of 2003 in McHenry County Juvenile Court. Disposition 2 years.
He was convicted of Gross Sexual Imposition while he was in a treatment center for the McHenry County offense involving another ten year old child he was babysitting, in West Fargo. Kruk also had contact with a 13 year old at the residential treatment center. He was convicted in May of 2005 in Bottineau County Juvenile Court. Disposition was 1-year.
Kruk is not wanted by police at this time and is currently serving the sentence imposed by the court. This notification is meant for public safety and not to increase fear in the community, nor should this information be used to threaten, assault, or intimidate the offender. Attempts to harass, intimidate or threaten these offenders or their families, landlords or employers will be turned over for prosecution.
Printed handouts of Kruk's photo and demographics are available at the Jamestown Police Department.
More information on registered offenders is available on the North Dakota Attorney General's Office web site, at www.sexoffender.nd.gov
Valley City  (CSi) 5-3-21  This week's message to Valley City residents from Mayor Dave Carlsrud.
"Hello Everybody",
This week is "Educators' Appreciation Week". Thank you teachers, cooks, custodians, counselors, paraprofessionals, aides, administrators, administrative assistants and all who contribute to education in our area. Your personal investment in our youth is greatly appreciated.
The COVID-19 vaccines are safe and effective. Please give full and honest consideration to having yours: https://www.cdc.gov/coronavirus/2019-ncov/vaccines/keythingstoknow.html?s_cid=10496:covid%2019%20vaccine%20information:sem.ga:p:RG:GM:gen:PTN:FY21
Our CCHD has vaccine on hand and will take walk-ins to be vaccinated. For your convenience, call ahead, 845-2059. Knowing you are vaccinated will provide a "comfort" for you as well.
More and more people are our enjoying the freedom of outdoors. Drivers, please be alert to motorcycles, bicycles, joggers and walkers. Remember pedestrians have the right of way at crosswalks. Thank you.
PLEASE, don't text while driving. It is terribly dangerous.
Thank you to our Valley City Postal Service as those folks served as "front line workers too. We always had mail delivery. "Neither snow nor rain nor heat nor gloom of night stays these couriers from swift completion of their appointed rounds".
Golfers, our courses are open and grounds crews are working to make the courses as nice as they can for this time of year. Each of us can help, please fix ball marks, replace divots, drive carts where directed and honor requests of the course management.  In general, respect player and course etiquette. See "Arnie's Rules": https://www.golfdigest.com/story/arniesrules.
"The greatest gift of life is friendship."  (Hubert Humphrey)
Blessings, Be Kind, Be Respectful and Pray
Dave
Dave Carlsrud

Jamestown  (Chamber)   The Jamestown Area Chamber Beautification Committee is launching the Yard of the Week Award Program for 2021. The Yard of the Week program has been established to recognize and share appreciation for individuals that take pride in helping beautify our community.  We need your help by nominating homes in the City of Jamestown that you feel are doing a great job on their yards.  The program begins June 1st and runs through August 31st with yards awarded weekly.
This year's award program is sponsored by Menards in Jamestown. The winners will receive a $20 gift certificate to Menards and will be featured in local media and the Jamestown Area Chamber Monthly Newsletter. They will also have a Yard of the Week sign to display in their yard for the week of recognition.
Visit www.jamestownchamber.com or call 701-252-4830 to nominate a neighbor today!
MANDAN, N.D. (AP) — A Bismarck attorney is asking to withdraw as counsel for a man accused of killing four people in Mandan two years ago, citing a disciplinary complaint against him filed by the defendant. It's unclear how the withdrawal, if granted, would affect the timing of Chad Issak's trial scheduled to start June 7. In his request, attorney Robert Quick says the complaint presents a conflict of interest and that he is obligated to end his representation of Isaak. The 46-year-old chiropractor is accused of killing RJR Maintenance and Management co-owner Robert Fakler, employees Adam Fuehrer and William and Lois Cobb on April 1, 2019.
FARGO, N.D. (AP) — The Biden administration reiterated that the Dakota Access oil pipeline should continue to operate while the U.S. Army Corps of Engineers conducts an extensive environmental review, although the Corps said again it could change its mind. The Standing Rock Sioux and other tribes have filed for an injunction asking U.S. District Judge James Boasberg to shut down the pipeline while the Corps conducts a second review, expected to be completed by March 2022. The tribes and environmental groups, encouraged by some of Biden's moves on climate change and fossil fuels, were hoping he would step in and shut down the pipeline. Instead, the Corps said Monday in an update ordered by the judge repeated that the shutdown issue remains in Boasberg's lap.
FARGO, N.D. (AP) — A Minnesota woman was arrested after witnesses say she drove over several graves at a Fargo cemetery and nearly hit two people attending a burial. Fargo police say the incident happened Saturday at Riverside Cemetery. Twenty-eight-year-old Blair Whitten, of Barnesville, Minnesota, was charged in Cass County District Court Monday with misdemeanor reckless endangerment. KVRR-TV reports that no one was injured.
OMAHA, Neb. (AP) — A new monthly survey shows the economy in nine Midwest and Plains states roaring back to life in the wake of a devastating global pandemic, with the survey's overall index soaring to its highest reading since it began almost three decades ago. The Creighton University Mid-America Business Conditions for April released Monday came in at 73.9 from March's 68.9. Any score above 50 on the survey's indexes suggests growth, while a score below 50 suggests recession. Creighton University economist Ernie Goss, who oversees the survey, says the region has regained more than half the 106,000 manufacturing jobs lost to the pandemic in April 2020. The monthly survey covers Arkansas, Iowa, Kansas, Minnesota, Missouri, Nebraska, North Dakota, Oklahoma and South Dakota.
In sports…
Monday
High School Baseball
Region 3 at Carrington City Park
LLM 11 Carrington 2
High School Softball
Valley City 6 Fargo North  3
Valley City  14 Fargo North  1
N.D. High School Softball
Coaches Polls
May 3, 2021
Class A
Dickinson
Century
Jamestown
West Fargo
Bismarck
WF Sheyenne
Valley City
Minot
Davies NR
Legacy NR
Class B
Central Cass
Des-Lacs/Burl.
Kindred-Rich.
Thompson
Beulah
Velva
Central McLean
Wilton-Wing
Hankinson
Hillsboro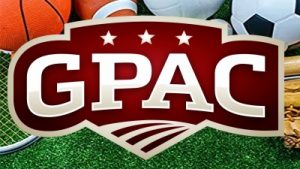 SIOUX CITY, Iowa  (UJ)  — The two brackets for the 2021 Great Plains Athletic Conference (GPAC) Postseason Softball Tournaments are set.  Top seed, and regular season champion, Midland will serve as one bracket host (1,4,5,8 seeds), while second seed Morningside will be the other bracket host (2,3,6,7 seeds) of the two four-team tournaments.
Jamestown is fourth seed and will be in the Midland Bracket, with their first game against fifth-seed Northwestern (Iowa) Wednesday, May 5, at noon.
Tournament play will open on Wednesday, May 5, at both bracket locations.  In Fremont, Nebraska, top-seed Midland will host Jamestown, Northwestern, and Briar Cliff.  In Sioux City, Iowa, second-seed Morningside will host Concordia, Doane and Mount Marty.  Play will continue, including bracket championship games, on Thursday, May 6.  The Midland and Morningside bracket winners will meet on Saturday, May 8, at the highest remaining seed in the GPAC Softball Tournament Championship Series presented by Cypress Risk Management.  The final series will be a best two out of three format.
SIOUX CITY, Iowa   (UJ)  – The two brackets for the 2021 Cypress Risk Management Great Plains Athletic Conference (GPAC) Postseason Baseball Tournaments are set.  Top seed, and regular season co-champion, Concordia will serve as one bracket host (1,4,5,8 seeds), while second seed, and regular season co-champion, Doane will be the other bracket host (2,3,6,7 seeds) for the two four-team tournaments.
Jamestown is the number six seed in the Doane bracket and will face third-seeded Mount Marty (S.D.) University on Thursday  May 6, in Crete, Neb., at noon.
NBA..
— Stephen Curry poured in 41 points and Draymond Green registered a triple-double in the Warriors' 123-108 downing of the Pelicans. Green had 10 points, 15 assists and 13 rebounds to help Golden State move four games ahead of New Orleans for the 10th and final Western Conference playoff slot. Andrew Wiggins added 26 points for Golden State, with 10 coming in a key stretch early in the fourth quarter.
— Anthony Davis scored 25 points and had key plays on both ends of the floor in the final minute of the Lakers' 91-87 triumph over the Nuggets. Davis hit a jumper with 41.8 seconds remaining to give the Lakers a four-point lead before he blocked a 3-point attempt to help Los Angeles halt a three-game skid. Nikola Jokic (nih-KOH'-lah YOH'-kihch) led the Nuggets with 32 points and Michael Porter Jr. added 19.
UNDATED (AP) — The Philadelphia 76ers have stretched their lead in the NBA's Eastern Conference to one game over Brooklyn by knocking off the Bulls in Chicago.
Tobias Harris scored 21 points and Seth Curry added 20 as the Sixers earned their fifth win in a row, 106-94.
Philadelphia led by as many as 23 points in the third quarter and by 20 to start the fourth. But Chicago went on a 24-5 run to get within 88-87 midway through the final period before the 76ers embarked on a 12-4 run.
Every Sixers starter scored in double figures as Ben Simmons scored 15 points, Danny Green had 14 and a relatively quiet Joel Embiid scored 13.
Over in the Western Conference, the Jazz lead by a half-game over the Suns after Bojan (BOY'-ahn) Bogdanovic scored 25 points to lead Utah's 110-99 win against the Spurs. Rudy Gobert (goh-BEHR') chipped in 24 points and 15 rebounds for the Jazz, who scored 22 points off 13 San Antonio turnovers and shot 50% from the field while leading wire to wire.
Jordan Clarkson added 16 points and Joe Ingles provided 13 with eight assists in Utah's second straight win.
Checking out Monday's other NBA action:
— Julius Randle scored 28 points and Derrick Rose added 25 on 11 of 15 shooting in the Knicks' 12th win in their last 13 games, 118-104 at Memphis. RJ Barrett added 15 points for New York, which guaranteed itself a winning season for the first time in eight years. The Grizzlies received five technicals in a span of 18 seconds to seal the loss.
— Danilo Gallinari (gah-lih-NAH'-ree) nailed seven 3-pointers on his way to 28 points, leading the Hawks to a 123-114 victory over the Trail Blazers. Bogdan (BAHG'-dahn) Bogdanovic provided the bulk of Atlanta's offense over the first two quarters, scoring 23 of his 25 points for the second highest-scoring half of his career. He also made seven 3s as Atlanta dropped Portland to 4-1 on its six-game road trip.
— Russell Westbrook produced an impressive triple-double in a 154-141 win over the Pacers. Westbrook had 14 points to go along with his career-high 21 rebounds and career-high-tying 24 assists, his league-leading 32nd triple-double of the season. Wilt Chamberlain is the only other player in NBA history 20-plus rebounds and 20-plus assists, doing it twice.
— Mo Bamba had career highs of 22 points and 15 rebounds as the Magic downed the Pistons, 119-112. Chasson Randle added 18 points to the win.
NBA-CAVALIERS-VAREJAO
Cavs bringing back Varejao
CLEVELAND (AP) — A person familiar with the decisions says center Anderson Varejão (VAR'-eh-zhow) is expected to sign with the Cavaliers for the remainder of the season after the NBA granted the team a roster hardship exception.
Varejão spent 12 seasons with Cleveland before he was traded in 2016. The 38-year-old's return would be little more than a ceremonial move by the Cavaliers, who want to honor and celebrate Varejão for his time with the team.
NHL..
— The Wild scored three times in the final 9 1 2/minutes to turn a 5-3 deficit into a 6-5 win over the Golden Knights. Jonas Brodin (broh-DEEN') scored with 1:06 left, 26 seconds after Kirill Kaprizov (kah-REEL' kah-PREE'-zahf) had tied the game. Nick Bonino added two goals and an assist as Minnesota beat the Knights for the fifth time in seven meetings this season.
UNDATED (AP) — The Carolina Hurricanes remain the leaders in the NHL's Central Division, with an eye on the Presidents' Trophy as the league's top team in the regular season.
Sebastian Aho (AH'-hoh) scored twice in the second period on the way to a hat trick in the Hurricanes' fourth straight victory, 5-2 over the Blackhawks.
Dougie Hamilton and Martin Necas (mahr-TEEN' NAY'-chas) also scored while the Canes were building a 4-0 lead. Aho capped his night by beating Patrick Kane to a puck and scoring an empty-netter at 18:44.
The Hurricanes continue to lead the Central Division and overall standings by two points over Florida.
The Panthers kept pace as Aleksander Barkov scored 2:50 into overtime to give them a 5-4 victory over the Stars. Jonathan Huberdeau, Nikita Gusev, Gustav Forsling and MacKenzie Weegar also scored for the Cats, who blew a two-goal lead before winning.
The Stars trailed 4-2 in the third until Joel Kiviranta (joh-EHL' kih-vih-RAHN'-tah) and Tyler Seguin (SAY'-gihn) scored 11 seconds apart. It was Seguin's season debut following hip surgery in November.
Elsewhere on NHL ice:
— Andre Burakovsky (bur-ah-KAHV'-skee) scored 41 seconds into overtime and the Avalanche pulled within two points of the West-leading Knights by outlasting the Sharks, 5-4. Colorado scored three times in the third period to overcome a pair of two-goal deficits. Nazim Kadri (NAH-zehm KA'-dree) provided the tying tally with 3:39 left in regulation.
— Robert Bortuzzo got his first goal of the season and Brayden Schenn also scored, leading the Blues to a 3-1 victory over the Ducks. Bortuzzo gave St. Louis a 2-1 lead at 2:13 of the third period. Jordan Binnington had 19 saves to earn his 70th career win.
— Daniel Sprong's tiebreaking goal in the third period propelled the Capitals to a 6-3 victory over the Rangers. Sprong put the Capitals ahead 4-3 at 4:37 of the third before Nicklas Backstrom and Tom Wilson added insurance tallies. Nic Dowd, Conor Sheary and Garnet Hathaway also scored as the Caps snapped a two-game skid.
— The Penguins' 7-2 loss to the Flyers leaves Pittsburgh in a first-place tie with Washington in the East Division. Claude Giroux had two goals and an assist to help Philadelphia end a three-game skid and win for just the sixth time in its last 16 games. Evgeni Malkin returned to the lineup for Pittsburgh after missing 23 games with a lower body injury.
— Patrice Bergeron (pah-TREES' BEHR'-zhuh-rahn) scored his 20th goal of the season and the Bruins clinched their fifth straight playoff berth with a dominating 3-0 victory over the Devils. Nick Ritchie broke a scoreless tie in the second period as the Bruins won their fourth straight game and ended the Devils' three-game winning streak. Tuukka (TOO'-kah) Rask stopped 20 shots for his second shutout of the season.
— The Bruins moved into third in the East when the Islanders blew a 2-0 lead in a 4-2 loss to the Sabres. Michael Houser stopped 34 shots in his NHL debut, blanking New York after Adam Pelech (PEH'-lek) and Oliver Wahlstrom beat him. Sam Reinhart scored twice in Buffalo's three-goal third period, helping the Sabres beat the Isles for the first time in seven meetings this season.
— The Predators tightened their hold on the final Central Division playoff berth by getting a goal from Roman Josi (YOH'-see) at 3:24 of overtime to complete a 4-3 win over the Blue Jackets. Filip Forsberg and Ryan Johansen each had a goal and an assist, and Juuse Saros had 30 saves as Nashville moved four points ahead of fifth-place Dallas. Emil Bemstrom scored three goals in the third to rally Columbus from a 3-0 deficit before Josi ended it with his second goal of the night.
— Connor McDavid had two goals and two assists as the Oilers beat the Canucks, 5-3 to clinch a playoff berth. McDavid leads the NHL in scoring with 91 points on 31 goals and 60 assists. Jesse Puljujarvi (pool-YAHR'-vee) had a goal and an assist as Edmonton dealt Vancouver its fifth loss in a row.
— Cole Caufield's overtime goal capped the Canadiens' comeback in a 3-2 triumph over the Maple Leafs. The Leafs were less than a minute away from a regulation victory until Philip Danault (dah-NOH') extend the game. Auston Matthews netted his league-leading 39th goal of the season for Toronto.
— Nikita Zaitsev (ZYT'-sehv) scored with 1:13 left in the third period to give the Senators a 2-1 win over the Jets. Zaitsev's third of the season gave Ottawa its sixth win in eight games. The Jets went 0-for-6 on the power play and absorbed their seventh straight loss.
— Anze Kopitar (AHN'-zhay KOH'-pih-tahr) is one point shy of 1,000 for his career after contributing a goal and an assist to the Kings' 3-2 downing of the Coyotes. Arizona has dropped 11 of its last 14 and is five points behind St. Louis for the West Division's final playoff spot with three games remaining.
MLB…
— Kenta Maeda (mah-EH'-dah) had a season-high eight strikeouts in 5 1/3 innings, allowing only two singles and two walks in the Twins' 6-5 win over the Rangers. Jorge Polanco had an RBI triple and run-scoring double, while rookie Alex Kirilloff kept up his torrid start with two doubles for Minnesota.
UNDATED (AP) — Pittsburgh's Tyler Anderson made a bid for the third no-hitter of the major league season, but it was the San Diego Padres who came away with a shutout win.
Wil Myers singled with no outs in the seventh to end Tyler Anderson's no-hit bid and ignite a two-run inning that pushed the Padres past the Pirates, 2-0. After Myers' hit, Tommy Pham hit a sacrifice fly and Austin Nola poked an RBI single with two out to chase Anderson and send Pittsburgh to its fifth loss in a row.
Also on the major league schedule:
— Vince Velasquez allowed one run and four hits, striking out six in his longest outing this season to lead the Phillies past the Brewers, 4-3. J.T. Realmuto (ree-al-MOO'-toh) slammed a two-run homer in the first inning to put the Phils ahead, 2-1.
— Nolan Arenado (ar-eh-NAH'-doh) and Harrison Bader homered to support Adam Wainwright in the Cardinals' 6-5 victory against the Mets. Wainright fell behind 5-2 but lasted 5 2/3 innings in his first start since coming off the COVID-19 list.
— Willy Adames (ah-DAH'-mehs) and Manuel Margot (mahn-WEHL' mahr-GOH') homered and Mike Brosseau had a two-run single as the Rays knocked off the Angels, 7-3 to begin a seven-game road trip. Tyler Glasnow (GLAS'-noh) pitched six innings of four-hit ball with three walks for the defending AL champion Rays.
— The Athletics knocked off the Blue Jays, 5-4 as Ramon Laureano homered for the third consecutive day. Stephen Piscotty (pihs-KAH'-tee) also went deep and Jed Lowrie went 3-for-4 with a pair of doubles as Oakland spoiled Marcus Semien's return to the Bay Area.
— Cedric Mullins and Freddy Galvis (GAL'-vees) each hit two-run homers while the Orioles put together a five-run eighth to beat the Mariners, 5-3. Dean Kremer had arguably the best start of his young career, throwing six innings for Baltimore and allowing just two hits and one run in a no-decision.
— Eddie Rosario swatted a tiebreaking, three-run homer that sent the Indians to an 8-6 win over the Royals. Josh Naylor added a two-run shot two batters later and Emmanuel Clase worked around a single in the ninth for his sixth save.
— The Dodgers and Cubs were postponed in Chicago due to bad weather, as was the Giants-Rockies game in Colorado. Both games are rescheduled as part of Tuesday twinbills.
MLB-NEWS
Rockies name interim GM
UNDATED (AP) — White Sox center fielder Luis Robert could miss the remainder of the season because of a torn right hip flexor.
Robert was injured in Sunday's loss to Cleveland. He fell to the ground after beating out an infield single to third base in the first inning and was helped off the field while putting no weight on his right leg.
Robert is batting .316 with one homer and 11 RBIs this year. He finished second in the 2020 AL Rookie of the Year voting and was a Gold Glove winner last season.
Elsewhere in the majors:
— The Indians have reinstated designated hitter Franmil (FRAHN'-meel) Reyes from the paternity list and promoted outfielder Harold Ramirez from the taxi squad before tonight's series opener against the Royals. Reyes and his wife, Marian, welcomed their fifth child last week. He's off to a fast start this season, hitting .279 with seven homers and 18 RBIs through 23 games.
— Marlins rookie right-hander Paul Campbell has been suspended 80 games after testing positive for an anabolic steroid in violation of Major League Baseball's drug program. Campbell said he never knowingly ingested the substance or had even heard of it. The 25-year-old Campbell made his major league debut this season and is 0-2 with an 8.74 ERA in five games and 11 1/3 innings.
— The Rockies have appointed Bill Schmidt as their interim general manager after parting ways with Jeff Bridich (BRY'-dihch). Schmidt has been with the team for nearly 22 years and has been in his current role of vice president of scouting since January 2007. Schmidt will be in charge of the team's baseball operations.
— Baseball Hall of Fame Chairman Jane Forbes Clark says the museum has accepted Roberto Alomar's resignation from its board of directors. The Hall of Fame second baseman was fired last week as a consultant by Major League Baseball and placed on the league's ineligible list after an investigation into the allegation.
INDYCAR-OBIT-BOBBY UNSER
Bobby Unser, 87, Indy 500 champ in great racing family, dies
ALBUQUERQUE, N.M. (AP) — A racing icon has passed. Three-time Indianapolis 500 winner Bobby Unser died of natural causes at his home in Albuquerque, New Mexico, on Sunday.
Unser won the Indy 500 in 1968, 1975 and 1981. His younger brother, Al, is one of only three four-time Indy 500 winners in race history. The Unser family tradition stretched to Al Unser's son, Al Unser Jr., who won the Indy 500 in 1992 and 1994.
Bobby Unser was one of just 10 drivers to win the 500 at least three times. Unser and Rick Mears are the only drivers to win the 500 in three different decades. Unser was one of six members of the Unser family to race in the Indianapolis 500. Bobby Unser was 87 years old.
NFL-BILLS-ALLEN-EDMUNDS
Bills pick up Allen, Edmunds 5th-year contract options
UNDATED (AP) — Buffalo Bills quarterback Josh Allen and linebacker Tremaine Edmunds are staying around for at least two more seasons. The Bills exercised the fifth-year options of both players' contracts and retained the 2018 first-round draft picks through the 2022 season. The move comes at a combined price of about $36 million, with Allen set to make nearly $23 million in his final year.
Elsewhere in the NFL:
— The Falcons have picked up receiver Calvin Ridley's fifth-year option, meaning he will make $11.1 million in 2022 and be in line for a long-term deal. Ridley had 90 catches for 1,374 yards and nine touchdowns last season.
— Jaguars defensive tackle Taven Bryan, Vikings cornerback Mike Hughes and Cowboys linebacker Leighton Vander Esch have been declined a fifth-year option on their rookie contracts. NFL teams had until Monday to decide whether to exercise fifth-year options on 2018 first-round picks.
— Colts tight end Mo Alie-Cox has signed his restricted free agent tender worth almost $3.4 million this year. Alie-Cox was signed by the Colts as an undrafted rookie in 2017 following his basketball career at VCU. He's played in 40 games over the past three seasons and posted his best stats in 2020 with 31 receptions and 394 yards.
— Veteran left tackle Charles Leno Jr. Leno says on Twitter that his "time in Chicago has officially come to an end" and calls it "a bittersweet day." He said he will "be rooting for the young guys to succeed" and thanked Bears fans. Drafted by Chicago in the seventh round in 2014, Leno started every game the past five seasons and 93 in a row dating to 2015. He made the Pro Bowl as an alternate in 2018.
— Titans fourth-round draft pick Rashad Weaver has been charged with simple assault following an incident in Pittsburgh last month. The complaint stems from an alleged altercation between Weaver and a woman in a popular entertainment district in the early hours of April 18.
TRANSGENDER SPORTS BAN-IDAHO
US appeals court to consider Idaho transgender athletes ban
BOISE, Idaho (AP) — An appeals court will consider the constitutionality of the first law in the nation banning transgender women and girls from playing on women's sports team.
The 9th U.S. Circuit Court of Appeals is scheduled to hear arguments Monday in a case that will have far-ranging consequences as more states follow conservative Idaho's lead. Idaho passed its law last year, and more than 20 states have considered such proposals this year.
In world and national news…
LONDON (AP) — Foreign ministers from the Group of Seven wealthy industrialized nations are gathering in London to grapple with threats to health, prosperity and democracy. It is their first face-to-face meeting in more than two years. Host country Britain has warned that the increasingly aggressive activities of Russia, China and Iran pose a threat to democratic societies. Top diplomats from the U.K., the United States, Canada, France, Germany, Italy and Japan are holding two days of talks with an agenda that includes the coup in Myanmar, the Tigray crisis in Ethiopia and the precarious situation in Afghanistan. G-7 ministers will also try to agree on a way to make coronavirus vaccines available around the globe.
MEXICO CITY (AP) — Mexico City officials say an elevated section of the city's metro collapsed and at least 23 people have been killed. Mayor Claudia Sheinbaum said people could still be trapped inside the train, which plunged toward a busy boulevard late Monday. One subway car left was dangling on the collapsed section, and rescuers searched it for hours. Those efforts were suspended early Tuesday because of concerns for those working near the precariously dangling car. A crane was brought in to help shore it up. Officials say about 70 people were injured. The overpass was about 16 feet above the road in southern Mexico City.
NEW DELHI (AP) — A top expert is warning that the coming weeks in India will be "horrible," as COVID-19 infections and deaths mount with alarming speed and there is no end in sight to the crisis. The country of nearly 1.4 billion has witnessed scenes of people dying outside overwhelmed hospitals and funeral pyres lighting up the night sky. India's official count of coronavirus cases surpassed 20 million, nearly doubling in the past three months, while deaths officially exceed 220,000. But the true figures are believed to be far higher, the undercount an apparent symptom of the troubles in the health care system.
WASHINGTON (AP) — A flurry of diplomatic activity and reports of major progress suggest indirect talks between the United States and Iran may be nearing a conclusion. That's despite efforts by U.S. officials to play down chances of an imminent deal that would bring Washington and Tehran back into compliance with the 2015 nuclear deal. The U.S. and Britain on Monday denied Iranian reports any agreement was at hand with Iran for a swap of American and British prisoners. Such an agreement could be a confidence-building measure to revive the nuclear deal. A U.S. return to the deal would be the biggest foreign policy initiative of Joe Biden's presidency so far.
(AP)  Shares are mixed in Europe and Asia after strong corporate earnings and data lifted stocks on Wall Street. London, Paris and Hong Kong advanced while Frankfurt declined. Tokyo and Shanghai were closed for holidays. U.S. futures were lower. Saudi Aramco said Tuesday its profits soared by 30% in the first-quarter of the year, compared to last year, riding on the back of higher crude oil prices and recovering demand. A strong dose of positive earnings reports and economic data that showed the U.S. economy is growing pushed the S&P 500 up 0.3% on Monday. Federal Reserve Chairman Jerome Powell said the economic outlook has "clearly brightened" in the United States, but the recovery remains too uneven.