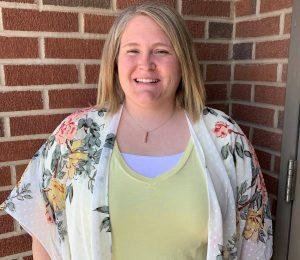 Valley City  (VCPS)  Valley City Public Schools is proud to announce the hiring of Mrs. Wendi Wilmes as the
new director for the Education Foundation. Wilmes brings an outstanding knowledge of
education having previously served as a Kindergarten Teacher for more than 11 years at
Jefferson Elementary. Wilmes began this new position in April and she has already hit
the ground running preparing the foundation for the 2021-2022 school year. Wilmes
says, "I am really excited to be the new Foundation Director for Valley City Public
Schools. I am looking forward to finding ways to help the students and staff at VCPS
with activities or materials they might need or want to have in their classrooms".
The Education Foundation was created in 2000 with a goal to improve the quality of
education at Valley City Public Schools. With more than 50 members in the Hi-Liner 2000
Club, the Education Foundation has prioritized expanding academic activities, staff
development, and growing technology in the school district. For the past five years, the
Education Foundation has been a strong supporter of mental health and served students'
needs through the Access for All Program.
Wendi Wilmes is married to Scott and they are the proud parents of three children, Abby,
Alyssa, and Zac. Anyone interested in learning more about the Valley City Public Schools
Education Foundation may contact Wendi at 701.845.0483 or email at
wendi.wilmes@k12.nd.us. Additional information is also available online at www.hiliners.org
(click about us and education foundation).