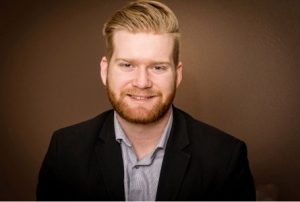 Jamestown  (CSi/JSDC)  The Jamestown/Stutsman Development Corporation at this month's Board meeting approved the incentives package for the ADM Soybean Crushing Plant coming to the former Cargill Plant at the Spiritwood Energy Park.
On Tuesday's Wayne Byers Show on CSi Cable 2, JSDC Business Development Director, Corry Shevlin outlined the incentive package.
It includes $2.514 million on an 80/20 split between Stutsman County and the City of Jamestown, with Jamestown share at 80-percent, with approval of each. The City's share is, $2,011, 200. It includes a FlexPACE interest Buy-down, new jobs training funds, JSDC jobs incentive, and up to $1 million payable upon confirmation of and final signatures to construct the plant.
Incentives also includes up to $500,000 upon completion of the plant, no later than 24 months following the execution date of Letter of Intent with the Spiritwood Energy Park Association.
All loans and grants will be subject to "claw backs."   Corry said that  allows the JSDC to recapture any and all incentives if ADM does not fulfill the incentives, which is not expected to be used.
In other JSDC business, Corry said the board discussed the FlexPACE interest buydown program, and approved a package for K.C. Motorsports, planning to purchase Stutsman Harley-Davidson in Jamestown.