The peak wind gust at the Jamestown Weather Station Fri morning was 64 mph, in the 3 am hour, leading to some tree damage, and trees in the roadway.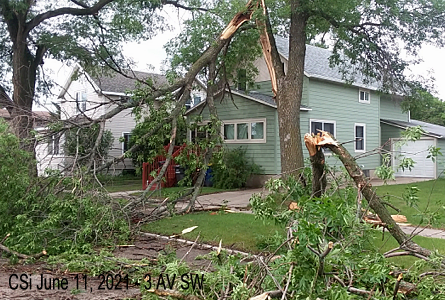 Friday morning rainfall amounts. As of 7-a.m.  Jamestown officially .18 of an inch  .21 of an inch on the CSi weather computer in Downtown Jamestown.  The official running total of precipitation measured at the Jamestown Weather Station as of  7-a.m. Friday was 1.40 inches.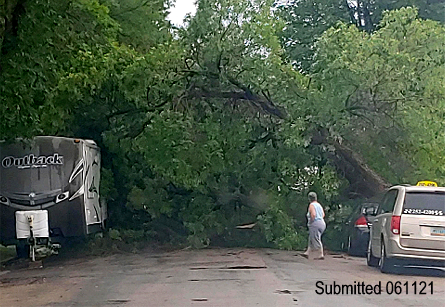 Valley City reports between .60 hundreths of an inch to .75 hundreths.; Dazey .79 ; Marion .83; Oakes .98;  Lisbon .58.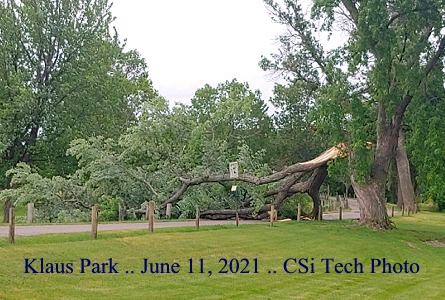 LaMoure also reported tree damage with a large limb going through the roof and ceiling of a home.
Photo of the Day:   A four person float made it's way downtown in the wind.   Anyone know where "home base" was,  to see how far it traveled on its own?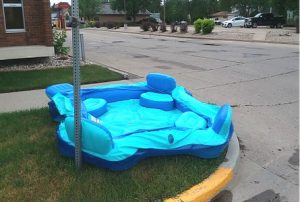 photo credits to CSi Broadband Technicians Dan & Rob