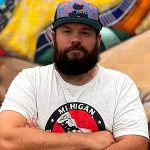 Jamestown  (CSi)  Chalkfest will feature works by nationally renowned chalk artist Shawn McCann accompanied by eight other artists from around the country. This is a family-friendly event where young and older alike can participate while enjoying in the breathtaking works of these great artists.
The event starts on Thursday June 24 at 5pm and continues on Friday June 25 and Saturday June 26, from 10-a.m. to 5-p.m, and is free to all, and opens this summer's Jamestown Arts Market, at the Hansen Art Park in Downtown Jamestown.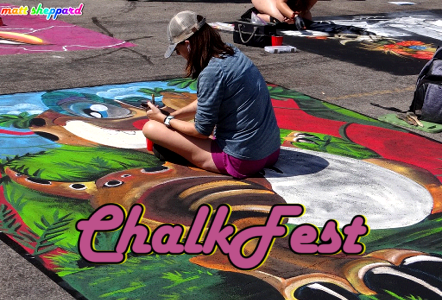 Arts Center Director Mindi Schmitz said, eight nationally known chalk artists will be at the event, to take place at the Arts Park, and on the street, in front of the Arts Center. Planned artists to join Shawn are Jamie & Craig Rogers, Chris Carlson, Tonya Youngberg, Allison Severson, Julie Jilek, Erik Greenawalt, Brigid Higgins and Sandy Forseth.
Chalkfest opens The Downtown Arts Market  Thursday evenings June 24 through August 26.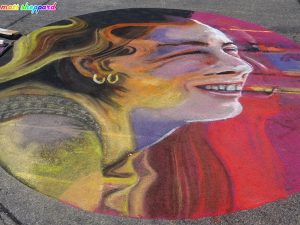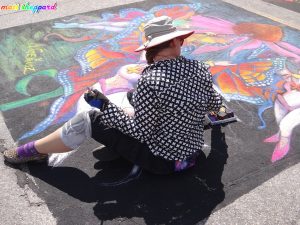 .
Beginning Thursday, June 24 at 5:30 pm downtown Jamestown comes to life once again!
Enjoy the best of regional live entertainment in The Hansen Arts Park.  The Downtown Arts Market… a celebration of culture and community when we need it the most! Don't forget your lawn chair or blanket.
Would you like to one of the artisan vendors at this year's Downtown Arts Market? We are currently accepting applications. Click to download the Vendor Application.docx.
OPENING NIGHT, JUNE 24: CHALKFEST! begins
On Stage:   JESSIE VEEDER
With: Retro Entertainment (Mark Urquhart & Jeremy Gray)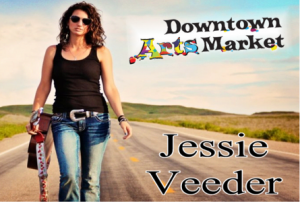 Jessie has been a long-standing favorite and a symbol of folk music in the badlands of Western North Dakota for what seems like forever. She is well know across all of North Dakota and the region. The singer song-writer has recently released a new album "Playing Favorites." Jessie's new album pays tribute to those songs and songwriters who influenced her at a young age, celebrating the traditional songs as well as covering music by John Prine, Guy Clark, Nanci Griffith, Kathy Mattea, among others.
Retro Entertainment is Mark Urquhart & Jeremy Gray. They perform a wide range of genres but for the Downtown Arts Market we will be doing Maritime Folk Music which includes "Songs from the Sea" as well as Scottish and Irish tunes. We will entertain the crowd with some good toe tapping and hand clapping upbeat songs that will be sure to engage all.
See the rest of the schedule at CSiNewsNow.com