CSi Weather…
.TONIGHT…Partly cloudy. Lows in the mid 40s. East winds around 5 mph with gusts to around 20 mph shifting to the south after midnight.
.TUESDAY…Mostly sunny. Highs in the upper 70s. South winds 5 to 10 mph.
.TUESDAY NIGHT…Mostly clear. Lows in the upper 50s. South winds
around 10 mph.
.WEDNESDAY…Sunny, warmer. Highs in the mid 90s. Southwest winds
10 to 20 mph.
.WEDNESDAY NIGHT…Partly cloudy with a 20 percent chance of
showers and thunderstorms. Lows 55 to 60.
.THURSDAY…Mostly sunny. Highs in the mid 80s.
.THURSDAY NIGHT…Partly cloudy with a 20 percent chance of rain
showers and thunderstorms. Lows in the mid 50s.
.FRIDAY…Mostly sunny. Highs in the upper 70s.
.FRIDAY NIGHT…Mostly clear. Lows in the mid 50s.
.SATURDAY…Sunny. Highs in the mid 80s.
.SATURDAY NIGHT…Mostly clear. Lows in the upper 50s.
.SUNDAY…Sunny. Highs around 90.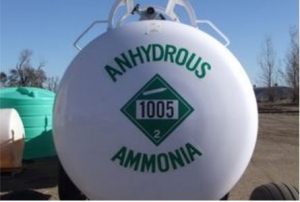 Jamestown  (CSi)  The Jamestown Rural Fire Department was called Monday at 6:42 a.m. to a report of an anhydrous ammonia leak, coming from two tanks, that were combined for field use,  at 2549 94th Avenue, Southeast, in an  isolated pasture area.
No injuries reported.
The cause of the leak is under investigation by the Stutsman County Sheriff's Office.
Six units and 15  Rural firefighters were on the scene for about an hour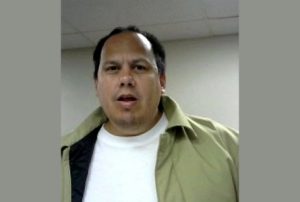 Valley City (VCPD)  The Valley City Police Department is notifying the public of a High Risk Sex Offender that has absconded from ND. Parole and Probation.
On June 18, 2021 VCPD was notified by ND Parole and Probation that Leslie Raymond Allery had tampered with his ankle monitor and they needed verification if he was still in the jurisdiction.  Valley City Police was unable to find Allery or his ankle monitor.
A warrant has bee issued on Allery.
Allery is a 42 year old, white male, six feet one inch tall, weighing 255 pounds.
Allery was convicted in Burleigh County, ND in September of 2020 of Solicitation of a Minor and Promoting Obscenity  to a minor.  Allery has been assessed as a High Risk Sex Offender, and is a lifetime registerant.
Anyone with information about Leslie Raymond Allery is asked to contact your local law enforcement, of Valley City Police at 701-845-3110.
NDDoH
COIVID-19 Stats 11:00a.m.
Mon. Jun. 21,  2021
Barnes
New Positives  0
Total Positives 1423
Active: 1
Recovered: 1391
Stutsman
New Positives 0
Total Positives 3544
Active 2
Recovered  3461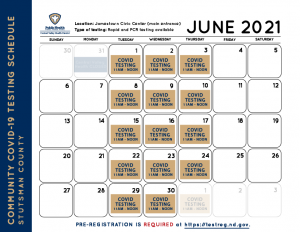 Jamestown (CVHD) Central Valley Health District's COVID-19 testing clinics are on Tuesdays, Wednesdays and Thursdays from 11-a.m. to noon.
The clinics will be held at the Jamestown Civic Center.
Pre registration is required.
Update…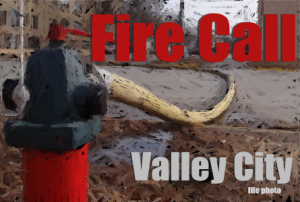 Valley City  (CSi)  The Valley City Fire Department responded to a call of fire atop a power pole, about  3:40-p.m.  Sunday, along West Main Street, at  the back parking lot of the Valley City movie theater.
Valley City Electrical Supervisor Marshall Senf says a jumper wire fell onto the cross arm and sparked a fire.
He says the cause of the failure may have been due to the age of the power pole. No injuries reported.
Valley City  (Chamber 6-21-21)  The latest message from Valley City Mayor, Dave Carlsrud;
Hey Everybody,
What a beautiful day and great crowd were afforded us for Rally in the Valley.  Thank you to all the folks who facilitated the wonderful community event for all to enjoy.
The Fire Department had a touching, well done Memorial Dedication with a flyover as a part of the Rally. Thank you to all the firefighters who participated in fundraising and construction to make it happen. Stop by and see the beautiful display on the east side of the Fire Hall.
A reminder. Many business owners rent dumpsters for their businesses. Please know the dumpsters are for private, NOT public use. This is an ordinance violation and can result in penalties. Please respect the rights of the people paying the rent. Thank you
Thank you to Chris Berg and Anna Johnson from KVLY for including Valley City in the "Small Town Spotlight" this week. We were allowed to promote our beautiful town.
The other day I went to a business that furnished bite-size candy treats. When I left, there was an empty wrapper lying just outside the door! L Let's do like our Mom's told us to do, dispose of garbage (cigarette wrappers too) appropriately. Try carrying a small garbage bag or box in your vehicle; it is pretty unobtrusive.  "Please think before you toss" thank you again.
Perhaps you noticed a great number of young people applying mulch and working with new plantings around town. Thank you to our Beautification Committee and youth from the Church of Jesus Christ of LDS for all your work. It looks GREAT!! There were more than 270 young women attending the Church of Jesus Christ of LDS Conference at VCSU. Thank you for choosing Valley City and I hope you will visit us again.
August 5th, be watching for "The Longest Table". For details see: http://www.vclongesttable.org/
* * Thank you to this week's contributors
"Always be a little kinder than necessary."                 (James M. Barrie)
Blessings, Be Kind, Be Respectful and Pray,
Dave
Dave Carlsrud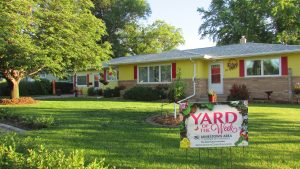 Jamestown  (CSi)  The Jamestown Area Chamber of Commerce Beautification Committee  and is pleased to announce Mark & Dixie Lee of 515 13th St. NE as the 3rd Yard of Week winners for 2021. Congratulations to them on this beautiful yard and thank you for your efforts to help beautify Jamestown.  Job well done! The Lee's will receive a gift certificate from our award aponsor Menards in Jamestown.
The Yard of the Week program has been established to recognize those within the community that take pride in the appearance of their yard and do their part to beautify the community. The program began June 7th and ends September 3rd. Yards will be selected each week from nominations received. Nominated yards must be visible from the street.
Thank you to Menards in Jamestown for sponsoring this program.
To nominate a yard for the Yard of the Week program, please contact the Chamber at 701-252-4830.  The completed forms require a valid phone number so we can contact the perspective winner. Forms are also available on our website at www.jamestownchamber.com. Forms can be emailed to director@jamestownchamber.com. All single family residences within Jamestown are eligible for the program.
BISMARCK, N.D. (AP) — The North Dakota Republican Party has a new leader. Mandan businessman Perrie Schafer was elected chairman of the state GOP during the group's annual meeting this past weekend in Medora. He replaces longtime party operative Rick Berg, who opted not to run for re-election. The 61-year-old Schafer has more than 40 years of business and management experience. He also had the support of Berg, who was first elected party chairman in March 2018 to fill out the term of Kelly Armstrong after Armstrong stepped down to run for Congress. Berg served in the North Dakota House of Representatives from 1985 to 2011 with stints as speaker and majority leader. He was elected to the U.S. House of Representatives in 2010 when he defeated Democrat Earl Pomeroy.
In sports…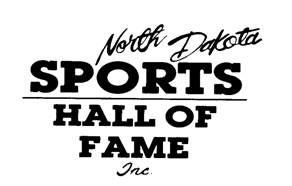 Jamestown  (KFYR)  The North Dakota Sports Hall of Fame 2020 Inductee's will be honored on June 26, 2021, at the Jamestown Civic Center, Jamestown, ND.
Jeff Boschee, Whitney Carlson Bruins, Doug Beaudoin, and Mike Peluso will receive the Cliff Cushman Award as they are inducted into the North Dakota Sports Hall of Fame. Cliff Cushman, A Grand Forks native, and 1960 Olympian lost his life in the Vietnam War. However, his legacy and inspiration live on.
The event includes induction banquet, auction, and awards program.
For more information contact the NDSHF at (701) 252-4835, at the Jamestown Civic Center.  Email Pam Fosse: pfosse@daktel.com or jjackson@daktel.com.
In world and national news…
(AP)  The U.S. is reaching a pair of encouraging milestones as the COVID-19 pandemic's grip on the nation continues to loosen. COVID-19 deaths in the U.S. have dipped below 300 a day for the first time since the outbreak's early days in March 2020. Meanwhile, nearly 150 million Americans are fully vaccinated against the coronavirus. COVID-19 was the third leading cause of death in the U.S. in 2020, behind heart disease and cancer. Now, however, data from the U.S. Centers for Disease Control and Prevention suggests that more Americans are dying every day from accidents, chronic lower respiratory diseases, strokes or Alzheimer's disease than COVID-19.
WASHINGTON (AP) — President Joe Biden is expected to fall short of his commitment to shipping 80 million COVID-19 vaccine doses abroad by the end of June. Officials say that's due to regulatory and other hurdles. The White House, meanwhile, is pushing ahead with new plans for sharing the shots abroad. On Monday, the White House announced the final allocations for the doses, with 60 million shots going to the global COVAX vaccine-sharing alliance and 20 million being directed to specific partners. A White House official said shipments will go out as soon as countries are ready to receive the doses and the administration sorts out logistical complexities.
(AP)  The head of the World Health Organization says it is in discussions with numerous companies and institutions to create a technology transfer hub for coronavirus vaccines in South Africa. The consortium involves a company called Afrigen Biologics and Vaccines. It will act as a hub both for making vaccines that use a genetic code of the spike protein, known as mRNA vaccines, and by providing training to other manufacturers to make these shots. South African President Cyril Ramaphosa says the new WHO effort would "change the narrative" for Africa and help enhance the continent's ability to "take responsibility for the health of our people, for the health of Africans."
SACRAMENTO, Calif. (AP) — California Gov. Gavin Newsom and lawmakers are negotiating whether to extend the state's ban on evictions for unpaid rent. Federal and California eviction protections expire on June 30. Newsom has proposed using federal coronavirus aid to pay off all of the unpaid rent that people owe. But it will take time to distribute that money. Some tenant advocacy groups want the nation's most populated state to extend eviction protections until the unemployment rate for low-wage workers reaches pre-pandemic levels. But the California Apartment Association says landlords can't afford to wait much longer because many have gone without rent checks for more than a year.
JERUSALEM (AP) — The Israeli military says it has successfully tested an airborne high-power laser that can shoot down drones, technology it hopes to deploy on a larger scale in the coming years. Israel already boasts a large and sophisticated air defense system. The military says it had a 90% interception rate against thousands of rockets fired from Gaza during last month's 11-day war. The laser technology would complement the existing system. A Defense Ministry official says a prototype, developed with Elbit Systems, was mounted on a civilian plane and successfully shot down "several" drones in a recent test over the Mediterranean Sea.
BERLIN (AP) — The German military has gotten its first rabbi in over a century with the inauguration of Hungarian-born Zsolt Balla at a synagogue in Leipzig. The German government in 2019 approved a proposal by the Central Council of Jews to restore religious counseling for Jews serving in the armed forces. During World War I, many Jews fought for Germany and dozens of rabbis are known to have performed pastoral work in the military. But when Adolf Hitler's Nazis came to power in 1933, they excluded Jews from all spheres of public life, later murdering millions in the Holocaust. Balla was ordained in 2009.
WASHINGTON (AP) — The Supreme Court has decided unanimously that the NCAA cannot enforce rules limiting education-related benefits that colleges offer to student athletes — things like computers and paid internships. Monday's ruling will help determine whether schools decide to offer athletes tens of thousands of dollars in those benefits for things including tutoring, study abroad programs and graduate scholarships. The case doesn't decide whether students can be paid salaries. Under current NCAA rules, students cannot be paid, and the scholarship money colleges can offer is capped at the cost of attending the school. The NCAA had defended its rules as necessary to preserve the amateur nature of college sports.