CSi Weather…
TONIGHT…Partly cloudy. Isolated showers and thunderstorms after midnight. Lows in the mid 60s. South winds around 5 mph shifting to the west after midnight. Chance of precipitation 20 percent.
.TUESDAY…Mostly sunny. Areas of smoke through the day. Highs in the mid 90s. Southeast winds 5 to 15 mph.
.TUESDAY NIGHT…Mostly cloudy. A 20 percent chance of showers
and thunderstorms after midnight. Lows around 70. Southeast winds
10 to 15 mph.
.WEDNESDAY…Partly sunny with a 20 percent chance of showers and
thunderstorms. Highs in the mid 90s. South winds 10 to 15 mph.
.WEDNESDAY NIGHT…Partly cloudy. A 20 percent chance of showers
and thunderstorms in the evening. Lows in the upper 60s.
.THURSDAY…Sunny. Highs in the lower 90s.
.THURSDAY NIGHT…Mostly clear. Lows in the upper 60s.
.FRIDAY…Mostly sunny. A 30 percent chance of showers and
thunderstorms in the afternoon. Highs in the mid 90s.
.FRIDAY NIGHT…Partly cloudy with a 30 percent chance of showers
and thunderstorms. Lows in the mid 60s.
.SATURDAY…Sunny. Highs in the lower 90s.
.SATURDAY NIGHT…Mostly clear. Lows in the lower 60s.
.SUNDAY…Sunny. Highs in the upper 80s.
There is a slight chance of thunderstorms across northern North
Dakota and the James River Valley late Monday afternoon through
Monday night, with higher chances in far north central North Dakota. A
few storms may become strong to sever, bringing gusty winds up to 60
mph and large hail up to 2 inches.
The North Dakota Department of Health dashboard is updated daily by 11 am and includes cases reported through the previous day. The investigations are ongoing and information on the website is likely to change as cases are investigated. The information contained in this dashboard is the most up to date and will be different than previous news releases. This dashboard supersedes information from previous news releases or social media postings.
Check out our other dashboards: The COVID-19 Vaccine Dashboard, NDUS Dashboard.
NDDoH
COVID-19 Stats
Mon., Jul 19,  2021
11:00 a.m.
Barnes
New Positives 0
Total Positives 1425
Active:1
Recovered1392
Stutsman
New Positives 0
Total Positives 3558
Active 9
Recovered  3467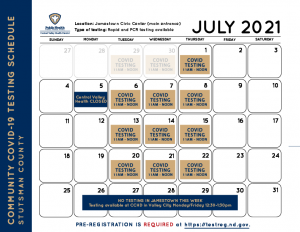 Jamestown (CVHD) Central Valley Health District's COVID-19 testing clinics are on Tuesdays, Wednesdays and Thursdays from 11-a.m. to noon.  The clinics will be held at the Jamestown Civic Center.   Pre registration is required.
Jamestown  (CVHD)  Central Valley Health District wants the public to know that there will be NO testing scheduled at the Civic Center on July 27, 28, and 29 due to availability of the testing site.
CVHD encourages those with symptoms to seek testing from their medical provider during the week of July 26 to July 30.  Testing is also available in Valley City on Monday July 26 and Friday July 30 at the public health department as an additional opportunity for testing.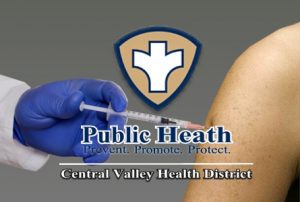 Jamestown (CVHD)  Upcoming COVID-19 Vaccination Clinics Schedule
Tuesday, July 20, 2021
Vaccine Type: PFIZER
Event Time: 2:00pm – 4:00pm
Event Location: Central Valley Health District
Wednesday, August 4, 2021
Vaccine Type: PFIZER – 2nd DOSE ONLY
Event Time: 10:00am – 12:00pm
Event Location: Napoleon Public School
Tuesday, August 10, 2021
Vaccine Type: PFIZER
Event Time: 2:00pm – 4:00pm
Event Location: Central Valley Health District
Thursday, August 12, 2021
Vaccine Type: MODERNA -or- JOHNSHON & JOHNSON
Event Time: 9:00am – 12:00pm
Event Location: Central Valley Health District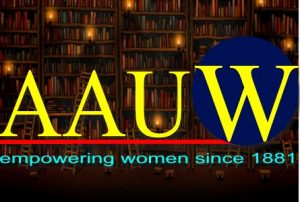 Jamestown  (CSi)  The Jamestown Branch of the American Association of University Women will host its 31st Jamestown Garden Tour from 4 to 8 p.m. on Wednesday, July 21.
Spokesperson Erin Klein says,
Featured gardens are those of Mark and Dixie Lee, 515 13th St. NE; Lyle and Cara Lere, 501 5th St. NE; Archie Oster, 714 3rd St. NE (including the Stadium Garden across the street); and the Sensory Garden at Solien-DeNault Park, 100 18th Ave. NE. Garden tour participants are also encouraged to visit the 4th Ave. Bridge Memorial Garden in northwest Jamestown.
Advance tickets are $10 and may be purchased at The Arts Center, Don's House of Flowers, Country Gardens Floral, Comfort, the AAUW Used Bookstore and Lloyds Toyota.  AAUW members will also have tickets for sale.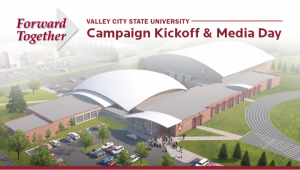 Valley City  (VCSU)  Join us as we kickoff our first-ever capital campaign, Forward Together: The Campaign for Valley City State University, to ensure the future of our school and a quality experience for each student. We'll address our plans for updated athletic facilities, campus buildings, and enhancements to scholarships.
Join us as we officially launch our efforts:
1:30 p.m.
Wednesday, July 21
W.E. Osmon Fieldhouse
All members of the community are encouraged to attend and learn more about our plans for the future. No registration is required.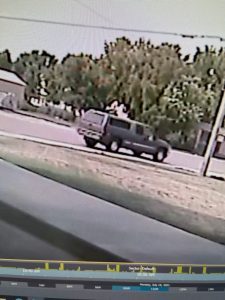 WYNDMERE, N.D. (AP) — North Dakota authorities are searching for a woman accused of robbing a Wyndmere bank. Richland County Chief Deputy Grant Ruehl says the woman came into Lincoln State Bank shortly before 11 a.m. Monday Her face was covered and she demanded money. KFGO radio reports that the woman left in a tan or beige GMC or Chevrolet pickup with a topper. There were two employees in the bank at the time and no customers. No injuries were immediately reported.
Valley City  (CSi)  North Dakota Secretary of State Al Jaeger has approved a recall petition for circulation on Monday, July 19 to recall  North Dakota District 24 Representative  Dwight Kiefert after the Republican law maker voted to expel a colleague, Representative Luke Simons accused of sexual harassment earlier this year.
1,764 qualified elector signatures required for the petition
Those signing the petition need to be resident and U.S. citizens of Barnes County North Dakota for more than thirty days.
Recall committee chairman, Shane Anderson says that Representative Kiefert is being recalled for failing to meet the standards of a Republican found in the North Dakota Republican Party platform, the North Dakota Constitution, and the U.S. Constitution.
A majority of District 24 Republican Party members, in April of 2021  passed a resolution to censure Kiefert.
Kiefert says he expects similar ideologues in other parts of the state to initiate recall campaigns against other Republican members of the House who voted to expel Simons.
Legislative-Recall-Dist-24-Dwight-Kiefert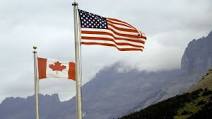 TORONTO (AP) — Canada will begin letting fully vaccinated U.S. citizens into Canada on Aug. 9, and those from the rest of the world on Sept. 7. Canadian officials say the 14-day quarantine requirement will be waived as of Aug. 9 for eligible travelers who are currently residing in the United States and have received a full course of a COVID-19 vaccine approved for use in Canada. Public Safety Minister Bill Blair said Monday a date for the U.S. to allow fully vaccinated Canadians to cross the land border isn't yet known. Any Canadian can fly to the U.S.
BISMARCK, N.D. (AP) — With nearly half the cattle in North Dakota in extreme drought locations, ranchers are making some tough decisions on thinning their herds. At Kist Livestock Auction in Mandan, weekly sales are up by 1,000 head over a normal year, an increase of one-third. Matt Lachenmeier, the auction barn's field representative, says there's a lot of cattle moving with some going to nearby states. Extension specialists say the rancher loses the genetics along with the time and effort it took to build the herd. There could be income tax implications too, and other financial issues still exist after the sale.
BISMARCK, N.D. (AP) — A soon-to-be-vacant South Central District judgeship will stay in Mandan. The North Dakota Supreme Court made that decision following Judge John Grinsteiner plans to retire Aug. 20. When a district judge leaves, the Supreme Court determines whether to keep the judgeship in the present location, move it elsewhere or abolish it. The decision is based on statewide caseload data and comments from interested parties including attorneys and judges. Justices say the district has experienced a 23% population growth since 2000, and more than 80% of the population lives in Burleigh-Morton counties. Caseload trends project felony filings to increase significantly this year.
In world and national news…
ATLANTA (AP) — Senate Democrats have taken their case for a federal voting bill on the road. At a field hearing in Georgia on Monday, they argued that their sweeping elections measure is desperately needed to counter the impact of new Republican state laws that tighten voting rules. U.S. Sen. Raphael Warnock says, "We have no time to spare." Democrats used the rare field hearing in Atlanta to gain attention for their voting and elections overhaul, which remains blocked by unified Republican opposition and disagreement among Senate Democrats about whether to change procedural rules in the evenly divided Senate to get it passed.
PORT-AU-PRINCE, Haiti (AP) — Haiti's elections minister says that interim Prime Minister Claude Joseph will step down in the wake of the July 7 assassination of President Jovenel Moise. Mathias Pierre told The Associated Press Monday that negotiations are still ongoing, but that Ariel Henry will lead the country. Moise had designated Henry to replace Joseph a day before he was killed, The change follows a statement Saturday from a key group of international diplomats that appeared to snub Joseph, calling on Henry to form a government.
WASHINGTON (AP) — The Biden administration says it will evacuate about 2,500 Afghans who worked for the U.S. government and their families to a military base in Virginia pending approval of their visas. The administration notified Congress on Monday that the Afghans will be housed at the Fort Lee Army base south of Richmond starting next week. The announcement comes amid growing concerns for the safety of Afghans who served as translators and in other support roles for American troops and diplomats as the Biden administration is rapidly withdrawing U.S. forces from Afghanistan. The group to be housed at Fort Lee is just a small portion of the number of Afghans seeking refuge in the U.S.
SAN FRANCISCO (AP) — Flush with cash from an unexpected budget surplus, California is launching the nation's largest statewide universal free lunch program. When classrooms open for the fall term, every one of California's 6.2 million public school students will have the option to eat school meals for free, regardless of their family's income. It is an undertaking that is winning praise as a pioneering way to reduce the stigma and shame of taking a free meal in the school cafeteria. Some U.S. cities including New York and Boston have similar programs but until recently there were no statewide initiatives. California approved its program last month, and Maine followed soon after with a similar plan.
(AP)  A Florida man who breached the U.S. Senate chamber carrying a Trump campaign flag has received an eight-month prison term, the first resolution for a felony case in the Capitol insurrection. Prosecutors wanted Paul Allard Hodgkins to serve 18 months behind bars, saying he and other Jan. 6 rioters "contributed to the collective threat to democracy." A lawyer for Hodgkins asked the judge at his Monday sentencing in Washington, D.C., not to impose a prison sentence. Hodgkins was never accused of assaulting anyone or damaging property. Hodgkins pleaded guilty last month to one count of obstructing an official proceeding and apologized Monday, saying he made a "foolish decision."
WASHINGTON (AP) — President Joe Biden is tempering his assessment that social media giants are "killing people" by hosting misinformation about the COVID-19 vaccines on their platforms. Biden said Monday that he hopes the tech companies don't take his comments "personally" and instead act to save lives. Companies like Facebook defend their practices and say they're helping people around the world access verified information about the shots. But the White House says they haven't done enough to stop misinformation that has helped slow the pace of new vaccinations in the U.S. to a trickle.