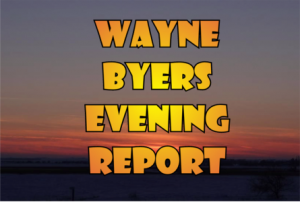 CSi  Weather…
.TONIGHT…Mostly cloudy. Lows around 70. Southeast winds 10 to 15 mph.
.WEDNESDAY…Partly sunny. Slight chance of showers and thunderstorms in the afternoon. Highs in the lower 90s. South winds 10 to 20 mph.
.WEDNESDAY NIGHT…Mostly clear. Lows in the upper 60s. Southeast
winds 5 to 10 mph,  gusts to around 30 mph.
.THURSDAY…Sunny. Highs in the mid 90s. East winds 5 to 10 mph.
.THURSDAY NIGHT…Partly cloudy. A 20 percent chance of showers
and thunderstorms after midnight. Lows in the upper 60s.
.FRIDAY…Mostly sunny with a 30 percent chance of showers and
thunderstorms. Highs in the lower 90s.
.FRIDAY NIGHT…Partly cloudy with a 20 percent chance of showers
and thunderstorms. Lows in the mid 60s.
.SATURDAY…Sunny. Highs in the lower 90s.
.SATURDAY NIGHT…Mostly clear. Lows in the lower 60s.
.SUNDAY…Sunny. Highs in the lower 90s.
.SUNDAY NIGHT…Mostly clear. A 20 percent chance of showers and
thunderstorms after midnight. Lows in the mid 60s.
.MONDAY…Mostly sunny. A 20 percent chance of showers and
thunderstorms in the morning. Highs in the mid 90s.
There is a chance of thunderstorms Tuesday and Tuesday night. While the
probability of severe weather is low, an isolated strong or severe
storm is possible, mainly in northwest North Dakota.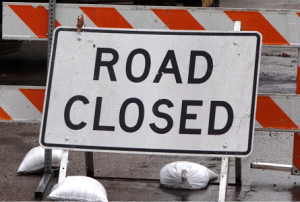 Valley City  (CSi)   Barnes County 11 will be closed approximately 1.5 miles west and 3.5 miles north of Litchville, North Dakota beginning Friday, July 23rd. A detour will be provided. This closure is expected to last approximately 6 weeks.
The North Dakota Department of Health dashboard is updated daily by 11 am and includes cases reported through the previous day. The investigations are ongoing and information on the website is likely to change as cases are investigated. The information contained in this dashboard is the most up to date and will be different than previous news releases. This dashboard supersedes information from previous news releases or social media postings.
Check out our other dashboards: The COVID-19 Vaccine Dashboard, NDUS Dashboard.
NDDoH
COVID-19 Stats
Tues. Jul 20,  2021
10:15 a.m.
Barnes
New Positives 0
Total Positives 1425
Active 0
Recovered: 1393
Stutsman
New Positives 6
Total Positives 3564
Active 14
Recovered  3467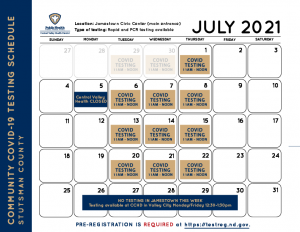 Jamestown (CVHD) Central Valley Health District's COVID-19 testing clinics are on Tuesdays, Wednesdays and Thursdays from 11-a.m. to noon.  The clinics will be held at the Jamestown Civic Center.   Pre registration is required.
Jamestown  (CVHD)  Central Valley Health District wants the public to know that there will be NO testing scheduled at the Civic Center on July 27, 28, and 29 due to availability of the testing site.
CVHD encourages those with symptoms to seek testing from their medical provider during the week of July 26 to July 30.  Testing is also available in Valley City on Monday July 26 and Friday July 30 at the public health department as an additional opportunity for testing.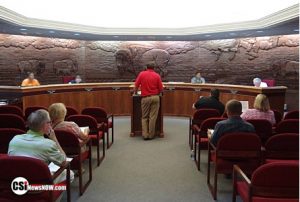 Jamestown  (CSi)  The Jamestown City Council's  Finance & Legal, Building, Planning & Zoning Committee, and Civic Center & Promotion Committee met Tuesday evening at City Hall.  All members were present.
FINANCE & LEGAL COMMITTEE:
Considered the request from Midcontinent Communications for a proposed non-exclusive franchise in the city for the right to construct, maintain and operate within and upon, in and under the streets, alleys and public grounds of the city, a telecommunication system for public and private use in the city.   Midco Senior Director of  Government Affairs  Justin Forte explained the company's plans to serve Jamestown.  He plans to have an operations center located in Jamestown. At start up about six employees will be hired in Jamestown.
He said it's a $15 million infrastructure  investment in Jamestown with construction to start in Jamestown in the spring of 2022.
The committee recommends having the City Attorney work with Midco officials at the outset of the plans and explore establishing a specific franchise agreement.
The committee recommends the City Council approve 2022 preliminary budget.
Approval of the Preliminary Budget is at the August 2 City Council meeting.
The preliminary budget can be adjusted downward but not increase.
In October the final budget will be approved.
Considered the amendment to the City of Jamestown Procurement Policy, approved by a City Council resolution on September 7, 2010.  Mayor Heinrich said he has transparency concerns in having the City Council involved in the process.  He suggested ways to keep the Council engaged, and also a cost savings to the city concerning paperwork and advertising bids.  Travis Dillman pointed out that the policy will expedite the  process, of procurement. Assistant City Attorney, Abby Gerioux pointed out that a city Ordinance will need to be amended, concerning the sealed bidding process.
The committee recommends, the City Attorney work on amending the City Ordinance. With a First Reading at the August meeting.
At the conclusion of the meeting, Mayor Heinrich highly suggests residents be vaccination for the COVID-19 virus, noting a recent large jump in the Stutsman County positive cases, and the number of current active case, going from zero actives  recently to the latest number of 14.
BUILDING, PLANNING & ZONING COMMITTEE
INFORMATIONAL: The appointment of a member to serve on the Planning Commission for a five year term to August 2026, is scheduled on the August 2, 2021, city council agenda.
CIVIC CENTER AND PROMOTION COMMITTEE
The committee recommends the request for authorization for Jamestown Tourism to apply to BNSF on behalf of the City of Jamestown for the Frontier Village Train Parkette project.  If approved by the city council, Jamestown Tourism will apply for the grant on behalf of the city.
The meeting was shown live on CSi Cable 67 followed by replays.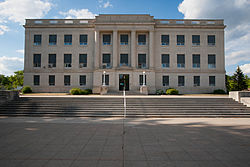 Valley City (CSi) The ND Association of Counties (NDACo) and the ND County Commissioners Association (NDCCA) will hold a Barnes County Courthouse tour on Wednesday, July 21 at 10-a.m.
The tour includes visiting with commissioners and other elected or appointed officials. This meeting may qualify as an open meeting, so members of the public may be present to observe any interactions with the County Tour.
Also the Barnes County Courthouse elevator will be out of service for maintenance, intermittently in the next few weeks. Those who cannot use the stairs and need to do business with 2nd and 3rd floor offices, will need to call that office and schedule a meeting with that respective office on the 1st floor of the Barnes County Courthouse.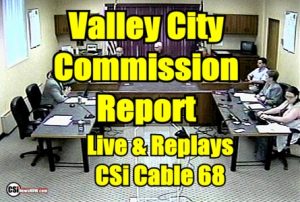 Valley City  (CSi)  The Valley City Commission met in Regular Session Tuesday evening at City Hall.
All members were present.
APPROVAL OF CONSENT AGENDA
Electrician, Plumber and/or Mechanical Contractor License(s) for Olauson Duct Cleaning.
Public Comments ….No one spoke
PUBLIC HEARING
Open Public Hearing regarding Special Assessments Commission for Paving Improvement District No. 121.  No property owners came forward to protest.
Following the Public Hearing City Commissioners, Approved Special Assessments as recommended by the Special Assessment Commission for Paving Improvement district No. 121
ORDINANCE
Approved the Second and Final Reading of an Ordinance to Amend and Reenact Section 14-12-02 of the Valley City Municipal Code Relating to Permits for Vehicles of Excessive Size and Weight.
City Attorney Martineck, said there were no changes from the First Reading concerning changes in the fees, and approved the master fee schedule.
RESOLUTION
Approved a Resolution Approving Engineer's Report & Directing Preparation of Detailed Plans, Specifications & Estimates of Probable Cost for Consolidated Sewer & Water District No. 59
Approved a Resolution Accepting Bid and Awarding West End Lift Station Project.
Approved was  a Resolution  approving the plat and variance request for Lunde addition to Barnes County.
Approved a Resolution offering for sale lots as listed, in the agenda, authorize and easement, with a planned trail on the site.
Approved a Resolution to approve the Master Fee Schedule.
NEW BUSINESS  
Approved a Special Alcohol Beverage Event Permit for Boomers Corner Keg on August 13, 2021from 6:00 PM to 12:30 AM for the Debbie Gabel Memorial Event. Finance Director Richter, said the police department has approved the permit.
Approve  was Visitors Committee Recommendation for Image Enhancement Grant for Thrivent in the amount up to $2,850 for a Storefront improvement. On Central Avenue.  Bobby Keplin,
Approved a 30 day notification to Leevers.  City Attorney Martineck, said with reconstruction in that area, the city is requesting taking back a portion of their parking lot.
Approved a Transition Plan for a hiring a new City Assessor Position, upon Sandy Hansen's retirement, when it occurs..  City Administrator, Crawford, explained the process, noting an internal hiring with training and salary
Approved were Appointments:
Outlined by Finance Director, Richter.
Dick Gulmon-City County Health Board
Dewey Magnuson-VC Library Board
Tammy Jo Taft as VCSU Representative on the Visitor's Committee.
Considered was  Project Decisions concerning changes for 6th Street NW Reconstruction (NDDOT Project No. SU-2-990(060), PCN 23154). City Engineer, Chad Peterson offered alternatives, for the $1.5 million project.  The City Council approved and occurred with the changes as proposed.
Approval to Purchase property list as 63-3060062 for the assessed value of $12,500.  City Administrator Crawford, the State Water Commission will pay a percentage of the costs.
Approve a Site Authorization Renewal for the Valley City Twisters Gymnastics Inc. at Bridges Bar and Grill from 7/20/2021 to 6/30/2022.  Finance Director Richter, this is a renewal.
Approved Hannah Field Parking Lot Plans.  City Administrator Crawford presented information from Sheyenne Care Center, concerning plans.  She pointed out, some changes in access, entering  and leaving the lot, including  accommodating bus traffic in the area.
Approved a Special Alcohol  Event Permit for the Eagle Club on August 12 & 19 on Central Avenue for Summer Nights on Central.  Finance Director, Avis Richter said, this is the Second Annual Event, and police and fire departments have signed off on permit.
Approved a Special Alcohol Beverage  Event Permit for the Eagles Club on July 31, for an Outdoor Cornhole Tournament.  Finance Director, Avis Richter said police and fire have also signed off on this permit.
Highlighting the CITY ADMINISTRATOR'S REPORT:
Gwen Crawford said she and City Finance Director Avis Richter have been working on the 2022 city budget.
The StreetScape Committee is meeting, and noted additional items in this phase, some moving from the first phase including benches.
 CITY UPDATES & COMMISSION REPORTS:
City Attorney Martineck said the City Sanitation Department has an opening, with anyone interested to apply at City Hall.
City Fire Chief Scott Magnuson said a burn ban is still not in effect, and urges anyone using a fire pit on their property to have a garden hose available, and water the grass around it prior to using.
Chief Hatcher said, the Valley City Police Department has established a facebook page.
Commissioner Gulmon said through May this year, city sales tax collections are up 47 percent, restaurant tax collections are up 33 percent, and Hotel Tax Collections are up 16-percent.
Mayor Carlsrud said, the 2022 city budget planning is continuing with more meeting set.
The meeting was shown on CSi Cable 68 followed by replays.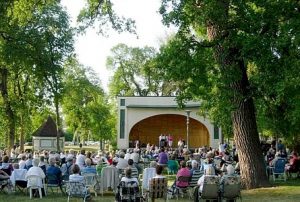 Valley City  (CSi)   Music at the City Park Bandshell for 2021. Here is this summer's schedule:
July 21 – Myron Sommerfeld & Music of the Stars
As part of the 25th Anniversary celebration Myron will be recognized for his contributions and dedication to the arts and music in Valley City.
July 28 –  FM Golden Notes New Horizons Band
August 4 – Maasjo Sisters
August 11 – Jesse Veeder, singer/songwriter ???
August 18 – DeMasi Brothers
Music in the Park is on Wednesday evenings at 7:15 pm.
This summer they will be celebrating 25 years in existence. Musicians are featured each week showcasing their talents for the community and surrounding area.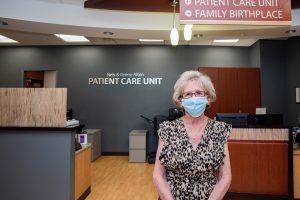 Jamestown  (JRMC)   A couple who loved the hospital as much as they loved each other are naming the Jamestown Regional Medical Center Patient Care Unit.
Nels Albin was 83 years old when he passed away in 2019, after a two-year battle with cancer. He was an area farmer, woodworker and antique collector. His wife Ileene Albin worked at Jamestown Hospital and as volunteer at JRMC for years. Together they traveled, raised a family and shared a love of the land. They also established a $100,000 estate gift in Nels' will to create a legacy.
Ileene says, "We're grateful to JRMC for the care we've received and most recently, what Nels received. We wanted to share the blessings we had with others."
Foundation Director Lisa Jackso, says,  "The investment in care ensures access to local services at a level our friends and family deserve."
JRMC celebrated the Albins' generosity with a dedication ceremony on July 14.
Ileene  adds, "We'd received care at the hospital.  So it was important to us to have a facility this close in the community."
Over the course of 20 years, the Ablins helped build the new hospital, start the Foundation endowment program, purchase equipment and create the JRMC Cancer Center.
Jackson points out, "Their first gift was a $5 memorial. Since then, they maximized their support by utilizing IRA rollovers and the North Dakota 40% tax credit.  I know how important caring for others was for them."
Nels married Ileene 25 years ago. In doing so, he also took on a fatherly role to her four adult children – Tawnie Jewett, Perry Presler, Troy Presler and Jason Presler.
The family agreed – this estate gift will inspire generosity in others as well.
Perry said, "Today was a wonderful way to display what a wonderful person Nels was."
Jamestown is near to the Albins' hearts. In addition, after Nels' two-year battle, supporting cancer care also had special meaning for the family.
Jackson says, "Throughout the years, I've seen extraordinarily dedicated supporters, many of whom have made a lasting impact on JRMC.  We are grateful when people are so thoughtful about planning their legacy. It hasn't just affected our hospital; it has transformed our community. A hospital like JRMC is unique and rare. The community is proud of that. Generations of commitment made JRMC the destination for care that it is today.
JRMC's journey began with dedicated people who made sacrifices for the community's health and vitality. In 1927, local leaders sold bonds to campaign for a new healthcare facility — what was then Jamestown Hospital. Those leaders provided Jamestown and the surrounding area with state-of-the-art care and a "vision of the future."
Like them, support continued through the generosity of families like the Albins and thousands of others.
Moving forward, Nels' legacy will live on. The Nels and Ileene Albin name welcomes patients and families as they enter the Patient Care Unit on the second floor of JRMC. These are patients who may be expecting a baby, recovering from hip surgery and for some, breathing their last breath.
Lisa Schrenk, registered nurse and manager of the JRMC Patient Care Unit  says,"Our patients see the names of community supporters on our walls, plaques and signage. They tell us how they feel cared for by both our medical teams and the people who made this hospital possible.   "Not everyone is called to care at the bedside like a nurse is. However, everyone can care, in their own way. We are grateful for the Albin family. What a beautiful tribute."
To learn more about giving at JRMC, call (701) 952-4880.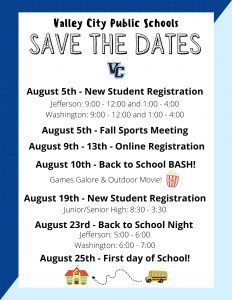 Valley City  (VCPS)  The Valley City Public School District will unofficially kickoff the 2021-2022 school year with a "Back-to-School Bash," at Hanna Field on Tuesday, August 10.
Superintendent Josh Johnson says the event is to bring together the Hi-Liner community for a celebration of the upcoming school year. As you know, last year we were unable to host many of these events and we thought this would be a great way to re-connect our students, parents, and school district ahead of the '21-22 school year.
Johnson encourages everyone to join them us on August 10th for some food, fun, games, and movies up at Hanna Field. Admittance will include a free will donation and the Valley City Boosters Club will be selling concessions. If you have any questions, feel free to call the district office or email either Brenna.Schroeder@k12.nd.us or Josh.johnson@k12.nd.us.
Information regarding school supplies, student registration, fall meetings, and back to school nights will be forthcoming. We hope to see you on Tuesday, August 10th at Hanna Field!!!
Jamestown (CSi) Jamestown Public Schools Superintendent Dr. Robert Lech explained to the school board on Monday, an update on the strategic plan.
Dr. Lech says he is currently working with the executive team to review and make suggested updates to the district's current plan.
He looking at keeping the same six strategic initiatives contained in the update: Academic Engagement and Personalized Learning, Professional Learning and Development, Social and Emotional Learning, Resource Management and Planning, Engagement in Extra and Co-Curricular Activities, Continuous Improvement and Data-Driven Decision Making.
The plan includes, ongoing objectives and completed objectives to be presented to the school board, meeting, regarding what has been done and what is being focused on next.
In other business, the school board also elected Greg Allen as board President. Hedi Larson was elected Vice President.
In other business, the Jamestown school board voted unanimously  to approve the installation of new lights at Trapper Field.
The Jamestown School District's contribution would be $20,000 toward the estimated $200,000 project, contingent on the Jamestown Parks and Recreation Department committing $100,000 for lighting  installation.
Update…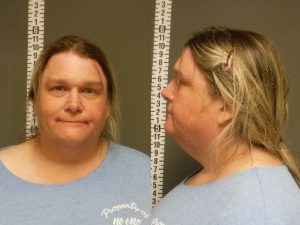 FARGO, N.D. (AP) — Authorities say a woman has been arrested for a bank robbery in Wyndmere, west of Wahpeton. The Lincoln State Bank was held up at gunpoint shortly before 11 a.m. Monday. The Richland County Sheriff's office says  43-year-old Tessa Jaksa, of Moorhead, Minnesota woman was arrested after a tip from someone who recognized images released to the media. KFGO radio reports the suspect is jailed in Fargo and awaiting federal charges. The money taken in the robbery was recovered.
BISMARCK, N.D. (AP) — A federal appeals court panel has upheld a ruling that orders North Dakota to pay more than $450,000 in plaintiff's attorneys fees and costs stemming from tribal lawsuits over state voter identification requirements. Last year, the state agreed to settle longstanding legal disputes with Turtle Mountain Band of Chippewa and the Spirit Lake and Standing Rock Sioux tribes. The tribes sued over North Dakota's requirement that voters have identification with a street address. The tribes said it creates a disadvantage for Native Americans who live on reservations where street addresses are hard to come by. An 8th U.S. Circuit of Appeals panel has upheld a federal judge's May 2020 order that the state pay nearly $453,000.
In sports…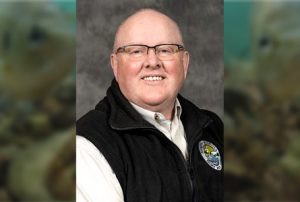 Bismarck  (CSi)  Gov. Doug Burgum Tuesday appointed North Dakota Game and Fish Department Deputy Director Scott Peterson to serve as interim director of the department until a new director is named. Current Game and Fish Director Terry Steinwand is retiring July 31 after more than 15 years as director and nearly 40 years with the department.
Peterson has served as deputy director of Game and Fish since 2014. He joined the department in 1986 as a Garrison Diversion habitat biologist and has also served as a wildlife resource management supervisor and wildlife resource section leader. Peterson earned a bachelor's degree in wildlife management and zoology from North Dakota State University.
Game and Fish has a two-year budget of approximately $92 million and is authorized for 165 full-time team members.
In world and national news…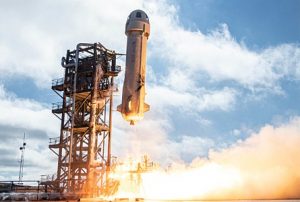 VAN HORN, Texas (AP) — Jeff Bezos has made it into space, riding his own company's rocket. It was Blue Origin's first flight with people on board after 15 test flights. The Amazon founder blasted into space Tuesday with a hand-picked group that included his younger brother, an 18-year-old from the Netherlands and an 82-year-old aviation pioneer from Texas. They're the youngest and oldest to ever hurtle off the planet. Their capsule landed 10 minutes later on the desert floor in West Texas. Named after America's first astronaut, the New Shepard rocket soared on the 52nd anniversary of the Apollo 11 moon landing.
WASHINGTON (AP) — The bipartisan infrastructure deal senators brokered with President Joe Biden is hanging by a thread. Senators are struggling to reach a compromise over how to pay for nearly $1 trillion in public works spending. Tensions are rising as Republicans prepare to block Wednesday's procedural vote with a filibuster, saying they need more time. Restless Democrats say it's time to at least start debate as talks continue. President Joe Biden says his infrastructure and families agenda must be passed to sustain economic momentum. Overall, he is seeking more than $4 trillion in new domestic outlays.
WASHINGTON (AP) — The Department of Homeland Security has announced new requirements for U.S. pipeline operators to bolster cybersecurity following a May ransomware attack that disrupted gas delivery across the East Coast. The department says in a statement issued Tuesday it will require operators of federally designated critical pipelines to implement "specific mitigation measures" to prevent ransomware attacks and other cyber intrusions. Operators must also implement contingency plans and conduct what the department calls a "cybersecurity architecture design review." The department hasn't released further details about the guidance, which comes after another directive issued weeks after the May 7 attack on Georgia-based Colonial Pipeline.
WASHINGTON (AP) — A recurring clash between the government's top infectious disease doctor and a U.S. senator has erupted again on Capitol Hill, with each accusing the other of lying. Dr. Anthony Fauci angrily confronted Republican Sen. Rand Paul of Kentucky in testimony Tuesday before a Senate committee. Fauci rejected Paul's insinuation that the U.S. helped fund research at a Chinese lab that could have sparked the COVID-19 outbreak. Fauci told Paul that he had never lied and then told the senator: "You do not know what you're talking about, quite frankly." It was the latest in a series of clashes between Paul and Fauci over the origins of the virus that caused the global pandemic.
BUFFALO, N.Y. (AP) — New York prison officials have handed over convicted movie producer Harvey Weinstein for transport to California to face sexual assault charges. The New York State Department of Corrections and Community Supervision says the transfer happened about 9:25 a.m. Tuesday. Details of Weinstein's travels aren't immediately known. A New York judge denied a request in June by Weinstein's lawyers to keep him at a state prison near Buffalo for medical reasons until the start of jury selection in the Los Angeles case. Weinstein was convicted in New York City last year of a criminal sex act and third-degree rape. He faces 11 similar counts in California.
SAN DIEGO (AP) — A 22-year-old man pleaded guilty Tuesday to murder and other charges in connection with a deadly shooting at a Southern California synagogue on the last day of Passover. John T. Earnest avoided the death penalty with his plea in San Diego Superior Court. The San Diego County district attorney's office said he agreed to serve the rest of his life in prison without the possibility of parole in state prison. Sentencing is scheduled Sept. 30. Earnest opened fire with a semi-automatic rifle during the last day of Passover services in April 2019. The attack killed 60-year-old Lori Gilbert-Kaye.