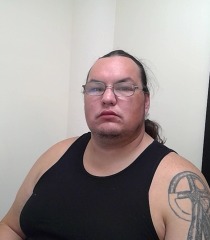 Jamestown  (JPD)  The Jamestown Police Department warns residents of a new High Risk Sex Offender residing in Jamestown.
Anthony Allen Rolland resides at 1530 6th Avenue, SW, Jamestown, ND Buffalo Motel, Room 25.
He presently has no vehicle.
He is a 37 year old American Indian male, 6-feet tall, weighing 350 pounds, with brown hair, and brown eyes.
Rolland has been assigned a high risk assessment by the North Dakota risk level committee, of the ND Attorney General's Office.
Offense: Gross Sexual Imposition, while at a residential involving a  13 year old girl.  Staff found broken ceiling tiles where Rolland and the girl would crawl through the ceiling to meet.
Conviction Date:  February 2003, in Morton County, ND District Court.
Disposition:  10-years, 5-years suspended, 35 days credit, 5 years supervised probation.
Offense: Gross Sexual Imposition.  Rolland forced a 10 year old girl to have sex with him on two occasions.
Conviction Date: January 2002 in Ransom County, ND District Court.
Disposition:  One year at DJS.
Rolland is not wanted by police at this time and has served the sentence imposed by the court.
This notification is meant for public safety and not to increase fear in the community, nor should this information be used to threaten, assault, or intimidate the offender.
Any attempts to harass, intimidate or threaten these offenders, their families, landlords, or employers will be turned over for prosecution.
Printed handouts of the demographics of Anthony Allen Rolland, are available at the Jamestown Police Department.
Rolland is on probation with ND Parole and Probation.
More information on registered sex offenders is available at the North Dakota Attorney General's web site: www.sexoffender.nd.gov