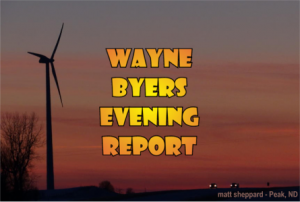 CSi Weather…
.THURSDAY…Sunny. Highs in the mid 90s. Southeast winds 5 to 10 mph. Heat index 95 to 100.
.THURSDAY NIGHT…Partly cloudy. A 20 percent chance of showers and thunderstorms after midnight. in the Jamestown area.   Lows in the upper 60s. Southeast winds 5 to 10 mph.
.FRIDAY…Mostly sunny with a 50 percent chance of showers and
thunderstorms. Highs in the lower 90s. Northwest winds 5 to
10 mph.
.FRIDAY NIGHT…Mostly clear with a 20 percent chance of showers
and thunderstorms.  Lows in the mid 60s.
.SATURDAY…Sunny. Highs in the upper 80s.
.SATURDAY NIGHT…Mostly clear. Lows around 60.
.SUNDAY…Sunny. Highs in the upper 80s.
.SUNDAY NIGHT…Mostly clear. Lows in the lower 60s.
.MONDAY…Sunny. Highs in the mid 90s.
.MONDAY NIGHT…Mostly clear. A 20 percent chance of showers and
thunderstorms after midnight. Lows in the upper 60s.
.TUESDAY…Mostly sunny. A 20 percent chance of showers and
thunderstorms in the afternoon. Highs in the lower 90s.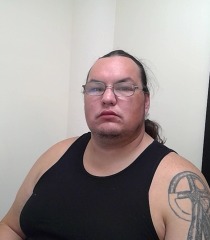 Jamestown  (JPD)  The Jamestown Police Department warns residents of a new High Risk Sex Offender residing in Jamestown.
Anthony Allen Rolland resides at 1530 6th Avenue, SW, Jamestown, ND Buffalo Motel, Room 25.
He presently has no vehicle.
He is a 37 year old American Indian male, 6-feet tall, weighing 350 pounds, with brown hair, and brown eyes.
Rolland has been assigned a high risk assessment by the North Dakota risk level committee, of the ND Attorney General's Office.
Offense: Gross Sexual Imposition, while at a residential involving a  13 year old girl.  Staff found broken ceiling tiles where Rolland and the girl would crawl through the ceiling to meet.
Conviction Date:  February 2003, in Morton County, ND District Court.
Disposition:  10-years, 5-years suspended, 35 days credit, 5 years supervised probation.
Offense: Gross Sexual Imposition.  Rolland forced a 10 year old girl to have sex with him on two occasions.
Conviction Date: January 2002 in Ransom County, ND District Court.
Disposition:  One year at DJS.
Rolland is not wanted by police at this time and has served the sentence imposed by the court.
This notification is meant for public safety and not to increase fear in the community, nor should this information be used to threaten, assault, or intimidate the offender.
Any attempts to harass, intimidate or threaten these offenders, their families, landlords, or employers will be turned over for prosecution.
Printed handouts of the demographics of Anthony Allen Rolland, are available at the Jamestown Police Department.
Rolland is on probation with ND Parole and Probation.
More information on registered sex offenders is available at the North Dakota Attorney General's web site: www.sexoffender.nd.gov
The North Dakota Department of Health dashboard is updated daily by 11 am and includes cases reported through the previous day. The investigations are ongoing and information on the website is likely to change as cases are investigated. The information contained in this dashboard is the most up to date and will be different than previous news releases. This dashboard supersedes information from previous news releases or social media postings.
Check out our other dashboards: The COVID-19 Vaccine Dashboard, NDUS Dashboard.
NDDoH
COVID-19 Stats
Wed. Jul 21,  2021
10:15 a.m.
Barnes
New Positives 0
Total Positives 1425
Active 0
Recovered: 1393
Stutsman
New Positives 0
Total Positives 3564
Active 14
Recovered  3468
Jamestown (CVHD) Central Valley Health District's COVID-19 testing clinics are on Tuesdays, Wednesdays and Thursdays from 11-a.m. to noon.  The clinics will be held at the Jamestown Civic Center.   Pre registration is required.
Jamestown  (CVHD)  Central Valley Health District wants the public to know that there will be NO testing scheduled at the Civic Center on July 27, 28, and 29 due to availability of the testing site.
CVHD encourages those with symptoms to seek testing from their medical provider during the week of July 26 to July 30.  Testing is also available in Valley City on Monday July 26 and Friday July 30 at the public health department as an additional opportunity for testing.
Revised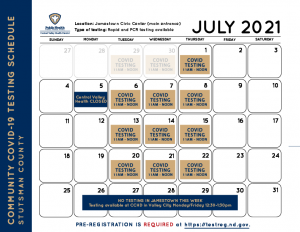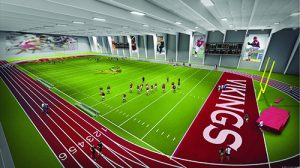 Valley City  (VCSU)  Valley City State kicked off their first-ever capital campaign,  Forward Together on Wednesday, at the W.E. Osmon Fieldhouse.
See Video presentation and photos
The Campaign for Valley City State University, is to ensure the future of our school and a quality experience for each student.
The campaign aims to raise $25 million for updating student athletic facilities, educational spaces and to provide scholarship support. Campaign supporters will gather at the W.E Osmon Fieldhouse to learn more about the campaign and celebrate the early success it has achieved.
VCSU President Dr. Alan LaFave said, "This campaign will propel VCSU into the future. We are continuously ranked as a U.S. News "Best College," experience record-breaking enrollment, and have a top-ranked Elementary Education Program.  Our success has grown the University and helped us realize it is time to invest in improving our facilities and scholarship support for our students."
He said, "Our mission is to provide the best possible student experience every single day.   The Forward Together campaign will make that happen. I'm excited to see how the campaign will transform our campus and open doors for future Vikings."
VCSU Athletic Director Jill DeVries, added, "Our athletic programs play an important role on campus, and in the community.  Upgrading our training and competition facilities will allow us to continue to recruit and retain the most talented student-athletes. To continue our success, we must pursue efforts like the Forward Together campaign."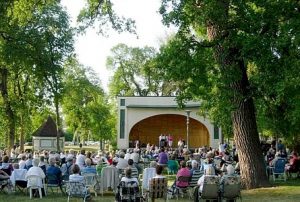 Valley City  (CSi)   Music at the City Park Bandshell for 2021. Here is this summer's schedule:
July 21 – Myron Sommerfeld & Music of the Stars
As part of the 25th Anniversary celebration Myron will be recognized for his contributions and dedication to the arts and music in Valley City.
Tickets will be sold for the Sept. 10, Peggy Lee Commemorative event to benefit the Barnes County Museum will be sold.
July 28 –  FM Golden Notes New Horizons Band
August 4 – Maasjo Sisters
August 11 – Jesse Veeder, singer/songwriter
August 18 – DeMasi Brothers
Music in the Park is on Wednesday evenings at 7:15 pm.
This summer they will be celebrating 25 years in existence. Musicians are featured each week showcasing their talents for the community and surrounding area.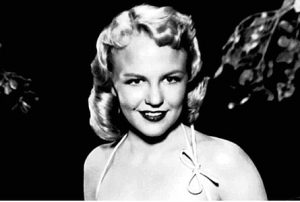 Valley City  (CSi)  An evening of Peggy Lee hits performed by the Myron Summerfeld Orchestra will be held on Friday September 10,2021, at the Valley City Eagles Club.
The band will be performing at 6:15-p.m., featuring Peggy's Greatest Hits, with some bits of information about Peggy and her remarkable career.
The performance will precede a full buffet, that will be available starting at 7-p.m.,
The cost of the event and the meal is $25 per person, with proceeds from the commemorative event  benefiting the Barnes County Museum, to help defray the cost of necessary building improvements including replacement of the outdated elevator.
Tickets will be available at the Barnes County Museum Board Members and the Valley City Area Chamber of Commerce.
The event is also planned to commemorate Miss Lee's 101st birthday and her many years as a singer, songwriter, TV star, and popular entertainer.
Born on May 26, 1920, in Jamestown, ND,  Miss Lee's professional career spanned from 1936, to 2000, including jazz, popular, swing and blues.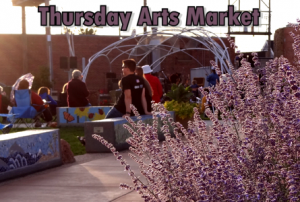 Jamestown  (CSi)  The Jamestown Arts Center has announced this summer's entertainment at the Downtown Arts Market, and the Hansen Arts Park, each Thursday,  at 5:30 pm
Enjoy the best of regional live entertainment in The Hansen Arts Park.  The Downtown Arts Market… a celebration of culture and community when we need it the most! Don't forget your lawn chair or blanket.
Would you like to one of the artisan vendors at this year's Downtown Arts Market? We are currently accepting applications. Click to download the Vendor Application.docx.
File Photos from 2019
July 22nd:  MATT HODEK & DAKOTA DUTCHMEN
With: Buffalo City Church
Matt Hodek's Dakota Dutchmen band is an authentic style polka band from Lankin, ND. They use traditional instruments such as concertina, accordion, tuba, piano, brass, reeds and drums to make up the sounds of this fine group of musicians. The tunes they play not only include polkas and waltzes but foxtrot, two-step, big band, patriotic and an occasional Christian song. The Dakota Dutchmen can be seen playing for festivals, community gatherings, family events, clubs or any place festive music is needed. Come out and take a listen when you see them in your area playing "HAPPY MUSIC FOR HAPPY PEOPLE"!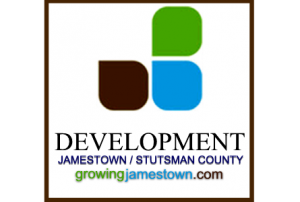 Jamestown  (CSi)   JSDC Internship Reimbursement Program Applications are Open for Fall Semester.
The Reimbursement Program designed to increase the number of local internships and assist our employers in workforce recruitment and retention. The Program will reimburse employers 50% of payroll costs up to a maximum of $3,500 total reimbursement. Applications are open to Stutsman County employers hiring University/College students. Application
deadline is August 13, 2021. Please help us spread the word about this great program.
Jamestown/Stutsman Development Corporation Executive Director Connie Ova says that at this time, JSDC is  awaiting the final reports from Eide Bailly, LLP, for the Buffalo World planning.
Brian Lunde says Apogee Attractions, LLC is proposing to complete the schematic design and environmental permitting matrix of the amusement park.
FARGO, N.D. (AP) — Three doctors who specialize in reproductive health appeared in a virtual town hall across North Dakota in an attempt to clear up misinformation about effects of COVID-19 vaccines on fertility and pregnancy. The online forum hosted Wednesday by state Health Officer Dr. Nizar Wehbi came down to a pair of common themes. The doctors vouched for the safety of vaccinations for couples who want to have a baby and urged people to seek out their doctors or nurse practitioners with any questions. Dr. Stephanie Broadwell of Sanford Health Fargo, Dr. Stephanie Foughty of Altru Health Devils Lake and Dr. Ana Tobiaz of Sanford Health Bismarck closed the 45-minute session with the same message: Go get the vaccine.
Update
BISMARCK, N.D. – The North Dakota Department of Environmental Quality (NDDEQ) has been notified of a brine release from the Alfred Brown Saltwater Disposal owned by Bullrock, LLC. The spill occurred the evening of Tuesday, July 20, resulting from a lightning strike. The location of the release is approximately five miles south of Keene.
Initial estimates indicate 820 barrels of brine were released. The spill occurred on private agricultural property. At this time, no surface water has been impacted.
Personnel from the NDDEQ will be on site monitoring the investigation and remediation.
BISMARCK, N.D. (AP) — Oil production is flat in North Dakota due to a workforce shortage as the industry recovers from the coronavirus pandemic. Companies say they are in need of workers to inject water, sand and chemicals down wells to crack open rock and release oil, a process known as hydraulic fracking. State Mineral Resources Director Lynn Helms says eight crews are currently working in North Dakota, down from at least 20 which would typically be working in the state at today's oil prices. Helms says many workers went to Texas where activity was significantly higher than it was in North Dakota.
In sports..
Wednesday…
American Legion Baseball…
East Region Tournament…
Morning Game
Valley City's Post 60 Royals   14    Fargo Post 2   Stars 14-4 (five innings)
Thursday at 11 am the Royals take on the East   No. 2 seed in the West Fargo Aces. In the East Region,  double-elimination tournament.
In world and national news…
MISSION, Kan. (AP) — COVID-19 cases have tripled in the U.S. over two weeks amid an onslaught of vaccine misinformation. The spike in infections is straining hospitals, frustrating doctors and pushing clergy into the fray. Across the U.S., the seven-day rolling average for daily new cases in the U.S. rose over the past two weeks to more than 37,000 on Tuesday, up from less than 13,700 on July 6. Health officials blame the delta variant and flattening vaccination rates. The Centers for Disease Control and Prevention says 56.2% of Americans have gotten at least one dose of the vaccine.
WASHINGTON (AP) — Lagging vaccination rates among nursing home staff are being linked to a national increase in COVID-19 infections and deaths at senior facilities in July, and are at the center of a federal investigation in a hard-hit Colorado location where disease detectives found many workers were not inoculated. The investigation by the Centers for Disease Control and Prevention of facilities in the Grand Junction, Colorado, area raises concerns among public health doctors that successes in protecting vulnerable elders with vaccines could be in peril as the more aggressive delta variant spreads across the country. At one Colorado memory care facility, 16 fully vaccinated residents were infected and four died, according to a CDC slide provided to The Associated Press.
(AP)  Public health experts are citing the 1998 settlement agreement with tobacco companies as a cautionary tale ahead of the expected $26 billion settlement with opioid producers. Only fractions of the $200 billion tobacco settlement have gone toward preventing smoking and helping people quit in many states. Much of the money has instead helped to balance state budgets and repair roads. A group of advocacy organizations is pushing for governments to follow a set of principles regarding how they'll use the opioid settlement money. They include establishing a dedicated fund for addressing the epidemic. The group says that many state and local governments may be tempted to fill holes in budgets with the money because of the economic downturn.
(AP) Fifty years ago this summer, President Richard Nixon declared a war on drugs. Today, the U.S. remains mired in a deadly opioid epidemic that did not abate during the worst days of the coronavirus pandemic. Whether anyone won the war is questionable, but the losers are clearly Black and Latino Americans, their families and their communities. Mandatory minimum prison sentences have been a key weapon of the drug war. Decades later those harsh penalties have fed a prison industrial complex that has millions of mostly Black and brown people locked up and shut out of the American dream.
PORTLAND, Ore. (AP) — Smoke and ash from massive wildfires in the American West shrouded the sky and led to air quality alerts on parts of the East Coast. The effects of the blazes were felt 2,500 miles away Wednesday as haze hung over New York City, New Jersey and Pennsylvania. Strong winds are blowing smoke east from California, Oregon, Montana and other states on the opposite end of the country. The nation's largest wildfire, Oregon's Bootleg Fire, grew to become half the size of Rhode Island. Fires also burned on both sides of California's Sierra Nevada, Washington state and other areas of the West.
LOS ANGELES (AP) — Harvey Weinstein has pleaded not guilty in a Los Angeles courtroom to four counts of rape and seven other sexual assault counts. Sheriff's deputies brought the 69-year-old convicted rapist into court Wednesday in a wheelchair. He was wearing a brown jail jumpsuit and face mask. Attorney Mark Werksman entered the plea for the disgraced movie mogul a day after Weinstein was extradited to California from New York, where he was serving a 23-year prison term. He now awaits a second trial on a second coast, and the possibility of another lengthy sentence. Weinstein's charges involve five women and span from 2004 to 2013. The 11 counts together could bring a sentence of 140 years.
WASHINGTON (AP) — House Speaker Nancy Pelosi is rejecting two Republicans tapped by House GOP Leader Kevin McCarthy to sit on a committee investigating the Jan. 6 Capitol insurrection. McCarthy is now denouncing the decision as "an egregious abuse of power." Pelosi on Wednesday refused two of McCarthy's five picks to the panel, Indiana Rep. Jim Banks, who was tapped to head the panel, and Ohio Rep. Jim Jordan. Pelosi cited the "integrity" of the probe in refusing to accept those two close allies of former President Donald Trump, whose supporters laid siege to the Capitol that day.