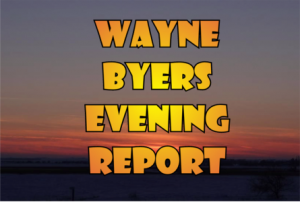 CSi Weather…
.TONIGHT…Partly cloudy in the evening, then mostly cloudy with slight chance of showers and thunderstorms after midnight. Lows in the lower 70s. Northeast winds around 5 mph shifting to the southeast after midnight. Heat index 90 to 95.
.FRIDAY…Decreasing clouds. A 50 percent chance of showers and
thunderstorms. Some thunderstorms may be severe in the afternoon.
Highs in the lower 90s. North winds 5 to 10 mph. Gusts up to
25 mph in the afternoon. Heat index 90 to 95.
.FRIDAY NIGHT…Partly cloudy. A 20 percent chance of showers and
thunderstorms in the evening. Some thunderstorms may be severe.
Lows in the lower 60s. Northwest winds 5 to 10 mph.
.SATURDAY…Sunny. Highs in the lower 90s. Northwest winds 5 to
10 mph increasing to 15 to 20 mph in the afternoon.
.SATURDAY NIGHT…Clear. Lows around 60.
.SUNDAY…Sunny. Highs in the lower 90s.
.SUNDAY NIGHT…Mostly clear. Lows in the mid 60s.
.MONDAY…Sunny. Highs in the mid 90s.
.MONDAY NIGHT…Mostly clear. Lows in the mid 60s.
.TUESDAY…Sunny. Highs in the mid 90s.
.TUESDAY NIGHT…Partly cloudy. Lows in the upper 60s.
.WEDNESDAY…Mostly sunny. Highs in the lower 90s.
Severe thunderstorms are possible Friday afternoon and evening,
with hail up to golf ball size and damaging winds up to 70 mph.
The North Dakota Department of Health dashboard is updated daily by 11 am and includes cases reported through the previous day. The investigations are ongoing and information on the website is likely to change as cases are investigated. The information contained in this dashboard is the most up to date and will be different than previous news releases. This dashboard supersedes information from previous news releases or social media postings.
Check out our other dashboards: The COVID-19 Vaccine Dashboard, NDUS Dashboard.
NDDoH
COVID-19 Stats
Thus. Jul 22,  2021
10:15 a.m.
Barnes
New Positives 0
Total Positives 1425
Active 0
Recovered: 1393
Stutsman
New Positives 0
Total Positives 3564
Active 11
Recovered  3471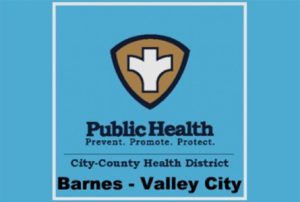 (CCHD)  City/County Health reports, that testing continues to be important. If you have any symptoms, it is important to be tested. If you have symptoms and need to be tested at other times contact your clinic.
Administrator Theresa Will says testing has moved inside City County Health, at the CCHD location.  415 2nd Ave NE, from 12:30-p.m., to 1:30-p.m, with  the Quick test will be administered by staff members inside their offices in Valley City, on Mondays and Fridays.
Vaccination available for those 12 years of age and older.
Call 845-8518 to make an appointment.
Pre-register for all clinics.
Vaccines available include, Pfizer, Moderna, and Johnson & Johnson.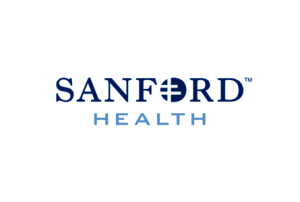 Sioux Falls, SD  — Sanford Health will require all employees get vaccinated against COVID-1 by November. 1, 2021according to an email sent by top health system administrators Thursday, July 22 and obtained by Forum News Service.
Forum News Service reports an E-Mail from President and CEO of the Sioux Falls, South Dakota-based health system, Bill Gassen and Chief Physician Dr. Jeremy Cauwels have told employees, which number about 48,000, "You deserve a safe environment when you come to work. Those who seek care with us expect the same."
All new employees as of September,1 2021 will be required to be vaccinated and any employees vaccinated in the previous 12 months will have met the requirement.
More than 90- percent of Sanford Health clinicians and 70-percent of nurses have already been vaccinated.
As with other vaccines, Sanford Health will allow certain exemptions for medical or religious reasons. Sanford Health already has a mandatory influenza vaccination policy in place. Allowed exemptions for the COVID-19 vaccine would be similar to those for the influenza vaccine, they said.
The American Hospital Association on Wednesday announced its support of hospitals and health systems that implement mandatory COVID-19 vaccination policies for health care personnel, Sanford Health noted in its news release on the mandatory vaccinations.
Jamestown  (CSi)  The Jamestown City Council's Police & Fire, and Public Works Committees met Thursday evening at City Hall.  All members were present.
POLICE & FIRE COMMITTEE
INFORMATIONAL: Police department and municipal court general update, training.
Police Chief Scott Edinger said August 3, is National Night Out, with food and activities at McElroy Park from 6-p.m., to 9-p.m.
INFORMATIONAL: Fire Department update, inspections, training.
The committee further discussed the  South Fire Station.
At the June 24 meeting,  discussed was the probable cost of a future south Public Safety Building. Travis Dillman said the information is vague at this time, without land acquisition costs not available.
Police Chief Edinger said, the preliminary floor plan has basic ideas in the documentation.  No land acquisition costs are included at this time.  He added an architect will also need to hired.
He talked about evidence collection and retention items, that continue to increase, and the property needs to kept, with over 3500 items collected and stored, at this time.  He said right now five  locations are being used, but not up to standards.  The Police Department is also holding the items under more security.  He said the Public Safety Building could also be used as a backup to the Dispatch Center, including for Barnes and Richland Counties.
On Thursday Chief Edinger said there needs to be updates on the way evidence is handled and stored, with a number of items that will be kept, for along time, and the list is growing.  Murder evidence items need to be kept forever. Sexual Assault evidence is stored, along with DNA evidence.  He said cases can take up to ten years to close, with evidence needing to kept in storage.
Certain drugs will also deteriorate over time.  An engineering would be hired, to oversee climate controlled needs, such as biological items.  The plan calls for an outdoor storage area, such as a vehicle.  Storage for Special Operations is also needed.  He added the current location floods on 3rd Street in a former Lefevre Building, destroying evidence.  He said during a trial the evidence currently needs to be brought  to court from multiple locations.   He said the goal is to make the facility cost effective and efficient.
Mayor Heinrich said the cost of the facility would in the millions of dollars, would need to be voted on by residence, including raising the mill levy to pay for it.  He said staff conversations need to be held concerning the feasibility of such a facility, and planning.
Also Thursday, City Fire Chief, Jim Reuter said,  the fire department will continue to run out of space, as equipment continues to enlarge.  He said in getting into the traffic flow on Business Loop West can be problematic especially in the winter.  The main pumper and rescue truck is stored there.
Council Member Buchanan said the city council needs address the needs, and come to a decision soon.
PUBLIC WORKS COMMITTEE
The committee recommended approval of Change Order No. 1, to CC Steel, LLC, on Sanitary Sewer Lift Station Improvements District 20-31 (Lift Station 11 & 1 Design), for a $2,497.50 increase in the contract price.
The committee recommended approval of Change Order No. 3 to CC Steel, LLC, on Sanitary Sewer Lift Station Improvements District 20-31 (Lift Station 20), for a $5,816.00 a decrease in the contract price.
These two items are on separate contracts.
INFORMATIONAL: City Engineer project updates, included water main improvements and other items.  The UJ storm water project is nearly completed.  The downtown road diet has added striping in place, along with flower planters, and benches, and bike racks to be installed.
With City Curb  more work to do with seal coat set to be done by September 1
Work is completed behind Wilhelm's and Taco Bell ,work is moving up Mill Hill.
The meeting was shown live on CSi Cable 67 followed by replays
The meeting was shown live on CSi Cable 67 followed by replays.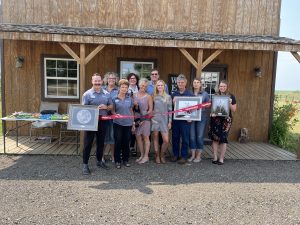 Jamestown  (Chamber) Members of the Jamestown Area Chamber of Commerce Ambassadors held a ribbon cutting ceremony for Voight Photography Studio. They recently opened their new business and offer photography services. They are located at 8048 27th St. SE. You can reach them at 701-252-4357.
Businesses qualify for a ribbon-cutting ceremony if they open, move, remodel, are under new ownership or change their name.  For more information, contact Emily Bivens by emailing: director@jamestownchamber.com or call the chamber at 701-252-4830.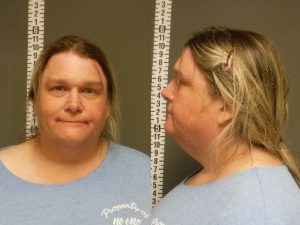 (KFGO) A Moorhead woman has been charged in Federal Court with robbing Lincoln State Bank in Wyndmere.
43-year-old Tessa Jaksa is charged with bank robbery. An F-B-I agent says Jaksa admitted to the hold-up when she was interviewed at her apartment in Moorhead. Jaksa was also planning to rob People's State Bank in Fairmount before the Wyndmere Bank, but changed her mind and left. The money in the robbery was recovered from Jaksa's apartment along with a loaded handgun, a surgical mask and a construction vest.
The Richland County Sheriff's Office says the quick posting of surveillance photos and a tip from someone in Moorhead helped lead to Jaksa's arrest.
BISMARCK, N.D. (AP) — Amid a deepening drought, North Dakota's top agriculture official is asking the federal government to allow ranchers to hay idled grassland earlier than usual — while it's still of good quality. The federal government is allowing limited emergency grazing of Conservation Reserve Program land. But North Dakota ranchers say if they aren't allowed to hay that land until Aug. 1, the grass might not be of good enough nutritional quality to hay. The U.S. Drought Monitor map that came out Thursday shows all of North Dakota is in some form of drought, with more than 40% of the state in extreme drought.
BISMARCK, N.D. (AP) — A North Dakota man has been charged with attempted murder for allegedly trying to kill his girlfriend with a modified yo-yo string. According to the charges, the woman told police that the 32-year-old Bismarck man modified the yo-yo string to be used as a garotte because he believed it could sever a human head. A garotte is a wire or cord used to strangle someone. The charges say the woman was driving the man to the Bismarck Police Department on Tuesday so he could turn himself in on outstanding warrants when he threatened to kill her and wrapped the string around her neck. The string broke and she was able to leave.
In sports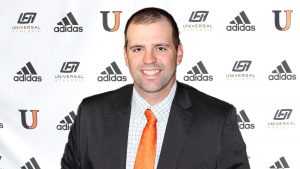 Jamestown  (UJ)  The University of Jamestown has announced Andrew Raske as the next coach for the Jimmie men's and women's track and field program.
Raske comes to UJ after serving as head coach at Hendrix College in Conway, Ark.
The Glencoe, Minn., native attended Glencoe-Silver Lake High School and competed as a decathlete and graduated from Concordia College in Moorhead in 2010.
University of Jamestown Director of Athletics Sean Johnson, says,  "Andrew is the right leader at the right time for Jimmie track and field.  His leadership style, commitment to the development of student-athletes, ability to coach multiple events, knowledge of strength and conditioning and his experience in administering top-flight track and field competitions is a perfect fit for where our track and field program is and the incredible future that lays ahead."
The University of Jamestown will open Charlotte and Gordon Hansen Stadium this fall and host the Al Cassell Relays in the spring, an event Raske competed in as an undergraduate.
Raske says, "I couldn't be more excited to lead the track & field programs at the University of Jamestown. The new outdoor facility and updated indoor track are a huge show of support by the University and the Jamestown community.  Dr. Peterson, Sean Johnson and the rest of the staff have been very welcoming, and I can't wait to get to work making Jimmie track & field a dominant force in the GPAC."
Raske has an impressive background, serving as head coach at Hendrix for the past four seasons after serving as an assistant the previous four years.
During his time at Hendrix, he coached six NCAA Division III All-Americans, 11 national qualifiers, 27 individual conference champions, 87 all-conference performers, 27 all-region performers, and set 45 school records. He also served as strength and conditioning coach for many of the of the Hendrix teams.
He was a graduate assistant coach from 2011-2013 at Minnesota State. He coached five NCAA Division II All-Americans, three conference champions and was part of a staff that won four conference titles, finished 5th at the 2013 NCAA Division II men's indoor national championships and hosted the 2012 NCAA Division II Indoor National Championships and both the 2012 and 2013 Northern Sun Intercollegiate Conference Indoor Championships.
Raske serves as lead field event technician for Eagle Eye Digital Video out of St. Paul, Minn., and recently worked the 2021 USA Olympic Trials in Eugene, Ore.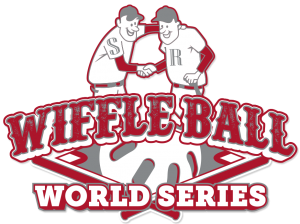 Valley City (CSi)  The Wiffle Ball World Series in Valley City will be on July 24, at the Bergan Family home south of Valley City.
A concert will feature "Trip Wire," in the parking lot of City Lights Supper Club., on Friday July 23, from 8-p.m. to 11-ap.m.
A shuttle will be available from Grace Free Lutheran Church, to City Lights.
The Wiffle Ball World Series committee has decided to make the Sheyenne Valley Community Foundation their charity for the 2021 tournament.
In world and national news…
NEW YORK (AP) — Major websites went down Thursday in what appeared to be a brief but widespread outage. The websites of Airbnb, AT&T, Costco and Delta showed error messages around midday. They seemed to be operating normally, however, by 12:45 p.m. Eastern time. Akamai, a major behind-the-scenes internet network company, said on Twitter during the outage that it had created a fix for the service disruption and that "based on current observations, the service is resuming normal operations."
(AP)  The White House says COVID-19 vaccinations are increasing in states hit hard by the delta variant. Coronavirus coordinator Jeff Zients says several states with the highest proportions of new infections are seeing residents get vaccinated at a higher rate than the nation as a whole. Officials cited Arkansas, Florida, Louisiana, Missouri, and Nevada. The delta variant, which spreads more aggressively, now accounts for an estimated 83% of cases nationwide. It is the predominant coronavirus strain in every region. Although health officials are warning the U.S. is at another critical juncture in the pandemic, the Centers for Disease Control and Prevention has not changed its guidance that vaccinated people don't need to wear masks.
NEW YORK (AP) — U.S. health officials say they now have evidence that an untreatable "superbug" fungus has spread in two hospitals and a nursing home. Outbreaks of the Candida auris fungus were reported in a Washington, D.C, nursing home and at two Dallas-area hospitals. A handful of the patients had invasive fungal infections that were impervious to all three major classes of medications. Health officials have sounded alarms for years about the superbug after seeing infections in which commonly used drugs had little effect. The Centers for Disease Control and Prevention reported the cases Thursday.
BLY, Ore. (AP) — Lower winds and better weather helped crews using bulldozers and helicopters battling the nation's largest wildfire in southern Oregon while a Northern California wildfire crossed into Nevada, prompting new evacuations as blazes burn across the West. Oregon's Bootleg Fire grew to 624 square miles, which is over half the size of Rhode Island. However, authorities said higher humidity overnight and better conditions allowed crews to improve fire lines. The fire also was approaching an area burned by a previous fire on its active southeastern flank, raising hopes that lack of fuel could reduce its spread and the forecast was for favorable firefighting weather again on Thursday.
WASHINGTON (AP) — The U.S. says it launched several airstrikes this week in support of Afghan forces fighting the Taliban. Officials offered few details, but the strikes indicate that the United States intends to use air power to support Afghan forces at least until Aug. 31 using aircraft based outside the country. Pentagon press secretary John Kirby said airstrikes had been conducted in the last several days. Another defense official, speaking on condition of anonymity to provide details not yet released, said the U.S. on Wednesday and Thursday conducted a total of at least four airstrikes, including at least one in Kandahar province.
(AP)  The House has voted overwhelmingly to allow in thousands more of the Afghans who worked alongside Americans in the Afghanistan war. Thursday's 407-16 vote allows an additional 8,000 visas for translators and others in the nearly 20-year war. Lawmakers cited the urgency of protecting those on-the-ground allies from Taliban retaliation as the U.S. military withdrawal enters its final weeks. The measure now heads to the Senate. Currently, 26,500 of the special Afghan visas have been allocated.
WASHINGTON (AP) — The Biden administration has unveiled new sanctions against a Cuban official and government entity it says was involved in human rights abuses during a government crackdown on protests on the island earlier this month. The Treasury Department's Office of Foreign Assets Control listed Alvaro Lopez Miera, a Cuban military and political leader, and the Interior Ministry Special Brigade as among those who will face the newest sanctions. The Interior Ministry Special Brigade was already sanctioned in January by the Trump administration, which targeted the entire ministry and the interior minister.
GENEVA (AP) — The U.N.'s former top human rights official will be part of a new permanent panel investigating abuses in Israel, Gaza and the West Bank. The chairperson of the 47-member U.N. Human Rights Council appointed former South African judge Navi Pillay to lead a commission of inquiry established following the 11-day May conflict between Israel and the militant group Hamas. Pillay served as the U.N.'s high commissioner for human rights from 2008 to 2014. Israel has criticized the creation of the panel and accused the Geneva-based Human Rights Council of bias against the Jewish state.