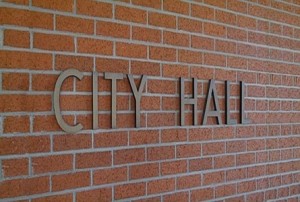 Jamestown  (CSi)  The Jamestown City Council's Police & Fire, and Public Works Committees met Thursday evening at City Hall.  All members were present.
POLICE & FIRE COMMITTEE
INFORMATIONAL: Police department and municipal court general update, training.
Police Chief Scott Edinger said August 3, is National Night Out, with food and activities at McElroy Park from 6-p.m., to 9-p.m.
INFORMATIONAL: Fire Department update, inspections, training. The committee further discussed the  South Fire Station.
At the June 24 meeting,  discussed was the probable cost of a future south Public Safety Building. Travis Dillman said the information is vague at this time, without land acquisition costs not available.
Police Chief Edinger said, the preliminary floor plan has basic ideas in the documentation.  No land acquisition costs are included at this time.  He added an architect will also need to hired.
He talked about evidence collection and retention items, that continue to increase, and the property needs to kept, with over 3500 items collected and stored, at this time.  He said right now five  locations are being used, but not up to standards.  The Police Department is also holding the items under more security.  He said the Public Safety Building could also be used as a backup to the Dispatch Center, including for Barnes and Richland Counties.
On Thursday Chief Edinger said there needs to be updates on the way evidence is handled and stored, with a number of items that will be kept, for along time, and the list is growing.  Murder evidence items need to be kept forever. Sexual Assault evidence is stored, along with DNA evidence.  He said cases can take up to ten years to close, with evidence needing to kept in storage.
Certain drugs will also deteriorate over time.  An engineering would be hired, to oversee climate controlled needs, such as biological items.  The plan calls for an outdoor storage area, such as a vehicle.  Storage for Special Operations is also needed.  He added the current location floods on 3rd Street in a former Lefevre Building, destroying evidence.  He said during a trial the evidence currently needs to be brought  to court from multiple locations.   He said the goal is to make the facility cost effective and efficient.
Mayor Heinrich said the cost of the facility would in the millions of dollars, would need to be voted on by residence, including raising the mill levy to pay for it.  He said staff conversations need to be held concerning the feasibility of such a facility, and planning.
Also Thursday, City Fire Chief, Jim Reuter said,  the fire department will continue to run out of space, as equipment continues to enlarge.  He said in getting into the traffic flow on Business Loop West can be problematic especially in the winter.  The main pumper and rescue truck is stored there.
Council Member Buchanan said the city council needs address the needs, and come to a decision soon.
PUBLIC WORKS COMMITTEE
The committee recommended approval of Change Order No. 1, to CC Steel, LLC, on Sanitary Sewer Lift Station Improvements District 20-31 (Lift Station 11 & 1 Design), for a $2,497.50 increase in the contract price.
The committee recommended approval of Change Order No. 3 to CC Steel, LLC, on Sanitary Sewer Lift Station Improvements District 20-31 (Lift Station 20), for a $5,816.00 a decrease in the contract price.
These two items are on separate contracts.
INFORMATIONAL: City Engineer project updates, included water main improvements and other items.  Th UJ storm water project is nearly completed.  The downtown road diet has added striping in place, along with flower planters, and benches, and bike racks to be installed.
With City Curb  more work to do with seal coat set to be done by September 1
Work is completed behind Wilhelm's and Taco Bell ,work is moving up Mill Hill. 
Water Main improvement continues along 17th Street SW frontage roads. Pipes are being fused and directionally drilled.
The meeting was shown live on CSi Cable 67 followed by replays.