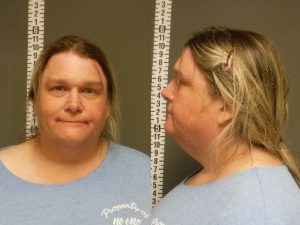 Fargo  (KFGO)   A Moorhead woman has been charged in Federal Court with robbing Lincoln State Bank in Wyndmere.
43-year-old Tessa Jaksa is charged with bank robbery. An F-B-I agent says Jaksa admitted to the hold-up when she was interviewed at her apartment in Moorhead. Jaksa was also planning to rob People's State Bank in Fairmount before the Wyndmere Bank, but changed her mind and left. The money in the robbery was recovered from Jaksa's apartment along with a loaded handgun, a surgical mask and a construction vest.
The Richland County Sheriff's Office says the quick posting of surveillance photos and a tip from someone in Moorhead helped lead to Jaksa's arrest.