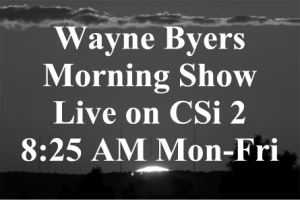 CSi Weather…
REST OF TODAY…Mostly sunny. Isolated showers and thunderstorms in the afternoon. Highs in the mid 90s. South winds around 10 mph.
A 30 percent chance of showers and thunderstorms in the afternoon
.TONIGHT…Mostly clear.  A 20 percent chance of showers and thunderstorms in the evening in the Valley City area. Lows in the lower 60s. Northeast winds 5 to 10 mph.
.TUESDAY…Mostly sunny. Highs in the mid 90s. East winds 5 to
10 mph shifting to the southeast around 15 mph in the afternoon.
.TUESDAY NIGHT…Mostly cloudy. A 30 percent chance of showers
and thunderstorms after midnight. Lows in the lower 70s. South
winds 5 to 15 mph.
.WEDNESDAY…Mostly sunny. A 20 percent chance of showers and
thunderstorms in the afternoon. Highs in the mid 90s. West winds
5 to 10 mph increasing to north 15 to 20 mph in the afternoon.
.WEDNESDAY NIGHT…Partly cloudy. Lows in the lower 60s.
.THURSDAY…Mostly sunny. Highs in the mid 80s.
.THURSDAY NIGHT…Increasing clouds. Lows in the lower 60s.
.FRIDAY…Mostly sunny. Highs in the upper 80s.
.FRIDAY NIGHT…Partly cloudy. Lows in the lower 60s.
.SATURDAY…Sunny. Highs in the mid 80s.
.SATURDAY NIGHT…Mostly clear. Lows in the upper 50s.
.SUNDAY…Sunny. Highs in the mid 80s.
Isolated thunderstorms may also develop Monday afternoon, mainly
across the southern James River Valley. While widespread severe
weather is not anticipated, one or two storms may become severe
with hail up to the size of quarters and wind gusts to 60 mph.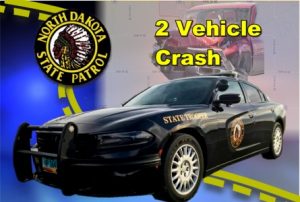 Valley City  (NDHP) – The North Dakota Highway Patrol reports on Sunday about  12:38-a.m., on Interstate 94 mm 300 (6 miles east of Valley) City when  a 71 year old Wisconsin man was driving a Toyota 4 Runner pulling a small boat and Chevrolet Silverado were traveling west bound on Interstate 94. The driver of the Chevrolet Silverado a 38 year old Underwood, North Dakota man approached the Toyota from behind and failed to correct.
The Chevrolet struck the boat and Toyota from behind. The Toyota lost control and entered the median of Interstate 94 and overturned. The Chevrolet then lost control and entered the north ditch and traveled through a fence. The Toyota came to rest in the median on its wheels. The Chevrolet came to rest in a bean field north of Interstate 94 about 12:38am on Sunday, July 25th.
The Siverado driver was not injured.  The Toyota driver received minor injuries.
Th Valley City Ambulance Service assisted at the scene.

The crash remains  is under investigation by the North Dakota Highway Patrol.

Valley City (CSi) The Barnes County Sheriff's office is notifying the public of a registered sex offender that has moved to Barnes County. He resides at 10838 36th St. S.E., Valley City, ND 58072.
Robert Michael Williamson was convicted in Burleigh County in 2018, with luring a Minor by computer and Gross Sexual Imposition.
Williamson is 6'3″ tall, has red hair and green eyes and weighs 290 pounds. He is a lifetime registrant in North Dakota.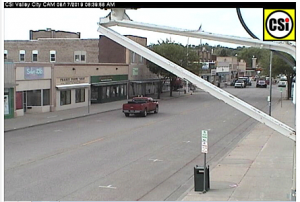 Valley City  (CSi)  The southbound and northbound parking lanes on Central Avenue in Valley City will be closed from Main Street to 4th Street South beginning Monday July 26, 2021 for construction operations, however the street will remain open to thru traffic.
Parking will not be permitted on the street.
Pedestrian traffic will be routed through sidewalk detours utilizing temporary ramps and crossings.
Maps for all road closures ill be posted on the City of Valley City's webpage http://www.valleycity.us/engineers.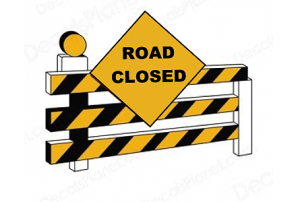 Valley City  (CSi)  Valley City motorists are informed that 7th Avenue Northwest & 4th Street Northwest will be closed starting July 26th, 2021, from the intersection of 8th Avenue Northwest to the intersection of 7th Avenue Northwest. 7th Avenue Northwest will remain closed from Main Street West to 4th Street Northwest. This closure is anticipated to continue through August. A detour will not be provided for this phase of the project.
Updated maps for all road closures will be posted on the City of Valley City's webpage http://www.valleycity.us/engineers/ when they are taking affect. If you have any questions regarding the project, please contact KLJ at (701)-845-4980.
The North Dakota Department of Health dashboard is updated daily by 11 am and includes cases reported through the previous day. The investigations are ongoing and information on the website is likely to change as cases are investigated. The information contained in this dashboard is the most up to date and will be different than previous news releases. This dashboard supersedes information from previous news releases or social media postings.
Check out our other dashboards: The COVID-19 Vaccine Dashboard, NDUS Dashboard.
NDDoH
COVID-19 Stats
Sun. Jul. 25, 2021
11- a.m.
Barnes
New Positives 0
Total Positives  1425
Active 0
Recovered: 1393
Stutsman
New Positives 0
Total Positives 3566
Active 7
Recovered  3477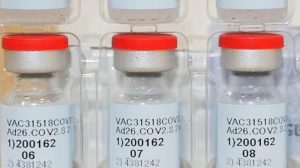 Bismarck (CSi) The Biden Administration has provided $1,238,225 to support rural health clinics in ND with vaccination efforts, particularly as many communities face increased challenges caused by the Delta variant. The funds will go to 25 Rural Health Clinics (RHCs) who will use these resources to combat COVID-19 misinformation by developing and implementing additional vaccine confidence and outreach efforts. The funding was made available by the American Rescue Plan and is being administered by the Health Resources and Services Administration (HRSA) through the Rural Health Clinic Vaccine Confidence (RHCVC) Program.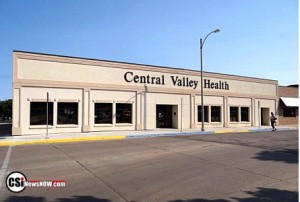 Jamestown  (CVHD)  Central Valley Health District wants the public to know that there will be NO testing scheduled at the Civic Center on July 27, 28, and 29 due to availability of the testing site.
CVHD encourages those with symptoms to seek testing from their medical provider during the week of July 26 to July 30.  Testing is also available in Valley City on Monday July 26 and Friday July 30 at the public health department as an additional opportunity for testing.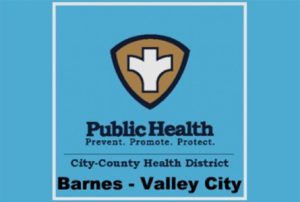 Valley City  (CCHD)  City/County Health reports, that testing continues to be important. If you have any symptoms, it is important to be tested. If you have symptoms and need to be tested at other times contact your clinic.
Administrator Theresa Will says testing has moved inside City County Health, at the CCHD location.  415 2nd Ave NE, from 12:30-p.m., to 1:30-p.m, with  the Quick test will be administered by staff members inside their offices in Valley City, on Mondays and Fridays.
Vaccination available for those 12 years of age and older.
Call 845-8518 to make an appointment.
Pre-register for all clinics.
Vaccines available include, Pfizer, Moderna, and Johnson & Johnson.
Jamestown  (Arts Center)   The 2021 mini-art hunt has concluded. All of the roaming gnomes have been recovered. We hope all the hunters enjoyed the adventure and the Jamestown parks. It is so much fun, even if you missed recovering a gnome. We do this every year, so if you missed it this year just look forward to next!
J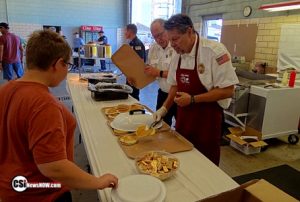 amestown  (CSi)  The Jamestown City Fire Department hosed their pancake breakfast as part of Buffalo Days, on Saturday July 24 at the fire hall, from 7 a.m.  to 12 noon.
City Fire Chief Jim Reuther says 950 people attended, with fire department personnel visiting with those in attendance, who also had the opportunity to see the new Ladder-1 fire truck, upclose.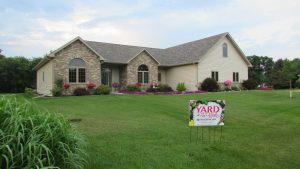 Jamestown  (Chamber)  The Jamestown Area Chamber of Commerce Beautification Committee  and is pleased to announce Jan & Ken Cumber of 1602 Island Park Drive as the 8th Yard of Week winner for 2021. Congratulations on this beautiful yard and thank you for your efforts to help beautify Jamestown.  Job well done! The Cumber's will receive a gift certificate from our award sponsor Menards in Jamestown.
The Yard of the Week program has been established to recognize those within the community that take pride in the appearance of their yard and do their part to beautify the community. The program began June 7th and ends September 3rd. Yards will be selected each week from nominations received. Nominated yards must be visible from the street.
Thank you to Menards in Jamestown for sponsoring this program.
To nominate a yard for the Yard of the Week program, please contact the Chamber at 701-252-4830.  The completed forms require a valid phone number so we can contact the perspective winner. Forms are also available on our website at www.jamestownchamber.com. Forms can be emailed to director@jamestownchamber.com. All single family residences within Jamestown are eligible for the program.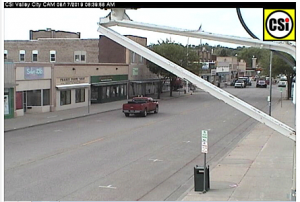 Valley City  (Chamber)  The Valley City Area Chamber of Commerce announces that Crazy Daze will be held in beautiful downtown Valley City on Wednesday July 28, 2021 from 9-a.m. to 5-p.m  Vendors, over 30,  will be selling  yummy food, between 9-a.m., and 5-p.m.   Buffalo Burgers will be available at Valley Meats.  The vendors will be set up in a two block area on Central Avenue, featuring over 20-businesses.
There will be Games Galore inflatable games, including a water slide, from 10-a.m., to 5-p.m.
Bingo, games, giveaways and lots of shopping!
Schedule of events include:
Crazy Deals at local businesses from 9-a.m. to 5-p.m.
Food and vendor booths from 9-a.m. to 5-p.m.
Bingo from 2-p.m., to 3-p.m., to be located in an air condition vacant store front, north of Central Avenue Pharmacy.
Sign up for prizes at the Chamber booth, in the middle of the activity on Central Avenue.
The Grill Giveaway will be at 5-p.m., sponsored by Dakota Plains
Vendors interested in signing up, are asked to fill out the Vendor Signup form.  Also sign up online by hovering over member center and clicking on make a payment.
BISMARCK, N.D. (AP) — The state Republican Party chairman says an effort to recall a GOP legislator who voted to expel a fellow Republican accused of sexually harassing women is being viewed as a litmus test for party loyalty. The move to recall Rep. Dwight Kiefert over his vote to oust former Rep. Luke Simons has fanned the flames of an intraparty fight that has a far-right faction seeking to pull the party in its direction. Perrie Schafer was elected chairman of the state GOP last month. He says his "goal is to get people rolling in the same direction."
FARGO, N.D. (AP) — Fargo police say a 40-year-old man has been arrested for murder after a shooting Saturday night. Police responded about 11 p.m. to a report of shots fired on the city's north side. A man was found with a gunshot wound and the suspect was located shortly thereafter. No further information has been released.
BISMARCK, N.D. (AP) — The federal government has denied a request by North Dakota leaders to allow ranchers struggling with drought to hay idled grassland while it's still of good quality. The state Agriculture Department says it is looking into the reasons why. The federal government is allowing limited emergency grazing of Conservation Reserve Program land, which typically is idled under a government program that pays farmers to protect erodible land and create wildlife habitat. North Dakota ranchers all summer have been seeking federal government permission to also hay that land.
In Sports…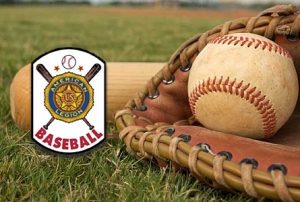 Saturday
American Legion
East Regional Tournament
At Kindred
West Fargo Vets 8 Valley City Royals  7
State play-in game, Post 60 Valley City Royals 8 Fargo Astros 2
The Royals play West No. 1 seed Jamestown in a first-round game at 7 p.m. on Friday at Jack Brown Stadium in Jamestown.
Saturday
American Legion Baseball
West Region Title Game
At Watford City
The Post 14 Eagles  12  Minot Metros  1  (5-innings)
July 30- August 3 State Tournament, At Jack Brown Stadium
The Eagles take on the No.4 seed from the East to open state play.
Also on Saturday
LaMoure A's 7-  Bottineau  0
OLYMPICS-NEWS
Not a splashy start for US swimmers on Monday
TOKYO (AP) — The US swimming team was able to grab at least one medal in each event during Sunday's schedule. Monday didn't have the same feel until Caleb Dressel (DREH'-sul) hit the pool.
Dressel began his quest for six gold medals by leading off an American victory in the men's 4×100-meter freestyle relay. He gave the U.S. a lead it never relinquished as the quartet finished in 3:08.97, the third-fastest time in history.
Australia's Ariarne Titmus defeated Katie Ledecky in the 400-meter freestyle. Titmus trailed by nearly a full body-length at the halfway mark of the eight-lap race. She turned on the speed to touch in 3 minutes, 56.69 seconds, the second-fastest time in history.
The defending-champion Ledecky had to settle for silver after finishing just under 7/10ths of a second behind, the fourth-fastest time ever.
The powerhouse US team won six of 12 medals on Sunday but was shut out of the medals in the first two finals Monday.
American teenager Torri Huske had to settle for fourth in the women's 100-meter butterfly after being at or near the lead most of the race. She faded on her final strokes and just missed a spot on the podium, finishing one-hundredth of a second from a bronze medal.
Maggie MacNeil won the event to give Canada it's first gold medal at the pool.
Like Huske, American Michael Andrew was a fourth-place finisher in the men's 100-meter breaststroke. The race was won by Britain's Adam Peaty, successfully defending his title in the event.
In other Olympic events:
— Naomi Osaka has the hopes of the entire host nation resting on her. Novak Djokovic is attempting to accomplish something that no man has done before in tennis. Both players are after something special at the Tokyo Olympics and both produced convincing victories to reach the last 16 at Ariake Tennis Park. Osaka crushed winners off both wings seemingly at will in a 6-3, 6-2 victory over 49th-ranked Viktorija Golubic of Switzerland. Then Djokovic dispatched 48th-ranked Jan-Lennard Struff of Germany 6-4, 6-3. Djokovic is attempting to become the first man to win a Golden Slam by winning all four Grand Slam tournaments and Olympic gold in the same calendar year.
— The U.S. has rallied to beat Japan 2-1 and win their Olympic softball group stage. That gives them the right to bat last in the gold medal game. Kelsey Stewart hit a game-ending home run leading off the seventh inning. Stewart says it's like you dream about when you're a little kid, about hitting a home run at the Olympics. Stewart had been 1 for 12 with no RBIs at the Olympics before she drove the 98th pitch from Yamato Fujita (0-1) just over the glove of leaping right fielder Yuka Ichiguchi.
— Tom Pidcock has won the Olympic men's mountain bike race. That extends Britain's dominance from the road and track to the dirt. The course is the toughest in Olympic history. Pidcock left reigning champion Nino Schurter and his Swiss teammate Mathias Flueckiger behind on the fourth of seven laps. Flueckiger gave chase and was left with a silver medal. David Valero Serrano of Spain won a surprise bronze.
MLB-…
— The Angels posted a 6-2 win over the Twins behind Shohei Ohtani's (SHOH'-hay oh-TAH'-neez) major league-leading 35th home run, a tiebreaking blast in the sixth inning. Max Stassi had three hits and drove in three runs to help Los Angeles overcome back-to-back homers by Max Kepler and Brent Rooker.
UNDATED (AP) — It was another comeback victory for the Boston Red Sox and another punch to the gut for the New York Yankees bullpen.
The Red Sox broke up Domingo Germán's (hehr-MAHNZ') no-hit bid to spark a five-run eighth in their 32nd comeback win of the season, 5-4 over the Yankees.
German's afternoon ended when Alex Verdugo (vur-DOO'-goh) led off the eighth with a double, igniting a string of five straight hits. Hunter Renfroe and Kiké Hernández delivered RBI doubles, Kevin Plawecki (plah-WEH'-kee) drove in the tying run with a grounder and Xander Bogaerts (BOH'-gahrts) lifted a sacrifice fly. The fly ball allowed the Bosox to take three of four in the weekend series.
The rally occurred after the Yanks carried a 4-0 lead into the eighth.
Boston regained sole possession of the AL East lead, one game ahead of Tampa Bay.
— Lance Lynn worked six strong innings and contributed a two-run single as the White Sox defeated the Brewers, 3-1 to avoid a three-game sweep. Lynn struck out six and allowed a run and six hits in his 10th win, blanking Milwaukee until Jackie Bradley Jr.'s RBI double in the fifth.
— The Indians had dropped 11 straight to Tampa Bay before Bobby Bradley's sacrifice fly in the eighth inning capped Cleveland's comeback in a 3-2 win over the Rays. The Indians managed just one run in seven innings against Tampa Bay starter Ryan Yarbrough before rallying in the eighth off reliever Matt Wisler.
— Abraham Toro smacked a two-run homer and Zack Greinke (GREHN'-kee) allowed five hits over six-plus innings as the Astros handed the Rangers their 12th consecutive loss, 3-1. Greinke left with the bases loaded in the seventh before Cristian Javier got out of the jam without allowing a run.
— Kyle Seager hit a two-out, two-run single as part of the Mariners' four-run third that carried them to a 4-3 victory over the Athletics. Gonzales allowed two runs and five hits in 5 2/3 innings to help Seattle get within 1 1/2 games of Oakland for the second AL wild card.
— Daniel Lynch pitched eight scoreless innings for his first major league win as the Royals downed the Tigers, 6-1. Jorge Soler (soh-LEHR') homered twice and Salvador Perez added a three-run blast in Kansas City's fifth consecutive victory.
— Ryan McKenna scored on a sharp grounder by Ramon Urías (oo-REE'-uhs) for the winning run to give the Orioles a 5-4 victory and a three-game sweep of the Nationals. Trey Mancini, Maikel Franco and McKenna hit solo homers for Baltimore, which improved to 1-51 when trailing after eight innings.
— Pete Alonso smacked his fifth home run since the All-Star break and pinch-hitter Jeff McNeil furnished a tiebreaking, two-run double while the Mets scored four in the sixth to beat the Blue Jays, 5-4 and take the three-game set. Rich Hill looked good in his first start as a Met, leaving with a 1-0 lead and the bases loaded in the sixth before Seth Lugo allowed all three runs to score. The win keeps New York atop the NL East by four games over Philadelphia.
— The Phillies gained a split of their four-game set with the Braves as Aaron Nola allowed four hits with nine strikeouts over 8 2/3s to lead Philadelphia past Atlanta, 3-2. Jean Segura and Ronald Torreyes (toh-RAY'-uhs) both had solo homers to support Nola, who was lifted after Austin Riley went deep for Atlanta with two out in the ninth.
— The Cardinals avoided a three-game sweep by erupting for seven runs in the fourth inning of a 10-6 win at Cincinnati. The big rally was highlighted by Harrison Bader's three-run homer and Dylan Carlson's two-run blast. Tyler O'Neill slammed a first-inning, two-run homer off Sonny Gray, who was torched for a career-high eight runs over 3 1/3 innings.
— Kris Bryant and David Bote (BOH'-tee) blasted two-run homers and Anthony Rizzo supplied a solo shot as the Cubs topped the Diamondbacks, 5-1. Trevor Williams struck out six and allowed five hits with no walks over 6 1/3 innings, his first scoreless outing this season.
— LaMonte (lah-MAHNT') Wade Jr. homered twice and the Giants avoided a three-game sweep by defeating the Pirates, 6-1. Wilmer Flores and Thairo Estrada also went deep for San Francisco, which owns the majors' best record at 62-37.
— Chris Taylor added a pair of home runs before Will Smith provided a tiebreaking blast in the eighth inning to send the Dodgers past the Rockies, 3-2. The Los Angeles bullpen worked five scoreless innings as the Dodgers stayed two games behind the NL West-leading Giants.
— Deven Marrero and Brian Anderson homered off Yu Darvish as the Marlins battered the Padres, 9-3 to gain a four-game split. Darvish was reached for four runs over five innings, leaving him 0-3 with a 7.32 ERA in his last four starts.
MLB-PADRES-PIRATES TRADE
Padres get Frazier from Bucs
UNDATED (AP) — The Padres just bolstered their middle infield while trying to stay in the NL West race.
San Diego has acquired All-Star second baseman Adam Frazier from the Pirates for three prospects. That's according to a person with knowledge of the deal who also says Pittsburgh is sending approximately $1.4 million to the Padres in the deal. The trade is pending a physical.
Frazier was the National League starter in the All-Star Game. He leads the majors with 125 hits and is batting .324.
Pittsburgh is receiving infielder Tucupita Marcano, outfielder Jack Suwinski and right-hander Michell Miliano in the trade.
Also around the majors:
— The Dodgers have placed All-Star right fielder Mookie Betts on the 10-day injured list with right hip inflammation. Betts last started on July 17 at Colorado and last appeared in a game Monday when he made a pinch-hit appearance against the Giants.
— Jake Reed switched teams while his wife, Janie, is with the U.S. softball team at the Olympics. The 28-year-old reliever was claimed off waivers by the Rays from the Dodgers and optioned to Triple-A Durham.
COLLEGE ATHLETICS-SEC
Texas, Oklahoma ready to take next step toward SEC
UNDATED (AP) — Texas and Oklahoma could move closer to membership in the Southeastern Conference within 24 hours.
According to multiple reports, the first and very significant formal step of the process could come as soon as Monday. That's when the two schools are expected to inform the Big 12 they will not renew the contractual agreement that binds conference members until 2025.
The schools would likely negotiate an early exit that could cost the schools more than $100 million. But with the rich SEC on the horizon, the schools could leave the Big 12 early and change conferences in time for the 2022 college football season.
PGA-3M OPEN
Champ's the champ
BLAINE, Minn. (AP) — Cameron Champ fended off dehydration and crisply putted his way to a 5-under 66, winning the 3M Open by two strokes for his third career victory.
The 26-year-old Champ had five birdies in a bogey-free round to finish at 15-under 269 at TPC Twin Cities. Louis Oosthuizen (OOST'-hay-zehn), Jhonattan Vegas and Charl Schwartzel tied for second.
GOLF-SENIOR BRITISH OPEN
Dodd wins Senior British Open with last-hole birdie
SUNNINGDALE, England (AP) — Stephen Dodd birdied the final hole to win the Senior British Open by one stroke.
The 55-year-old Welshman held off challenges from Miguel Angel Jimenez (AHN'-hehl hee-MEHN'-ehz) and Darren Clarke to secure his first major title on Sunday.
Dodd closed with a 2-under 68 at Sunningdale for a four-day total of 13-under 267.
LPGA-EVIAN CHAMPIONSHIP
Lee wins her 1st major after beating Lee6 in playoff
EVIAN-LES-BAINS, France (AP) — Australian golfer Minjee Lee has won a sudden death playoff against overnight leader Jeongeun Lee6 to clinch the Evian Championship for her first major title.
Lee6 had to take a drop shot when her second shot on the first extra playoff hole flew into a pond, while Lee's superb second attempt landed near the flag. Lee6 ended with a bogey to give the 25-year-old Lee three putts for victory and a sixth LPGA title.
Teenage American Yealimi Noh finished third at 17 under when she missed a birdie chance on the 18th.
The day's best round went to Ireland's Leona Maguire. Her 10-under 61 tied the lowest round ever by a female or male in a major.
NFL-TEXANS-WATSON
AP source: Watson plans to report to Houston Texans camp
HOUSTON (AP) — Deshaun Watson plans to report to training camp with the Houston Texans, according to a person familiar with his thinking.
The person told The Associated Press that the quarterback still wants to be traded and is reporting solely to avoid being fined. Watson would have faced fines of $50,000 a day if he didn't report.
Watson led the NFL in yards passing last season and signed a four-year, $156 million contract extension with the Texans last offseason. But he became unhappy with the direction of the team and requested a trade in January. His future was further clouded in March after 22 women filed lawsuits alleging that he sexually assaulted or harassed them.
NHL-MOVES
Red Wings re-sign Marc Staal; Canucks to buy out Virtanen
UNDATED (AP) — Red Wings defenseman Marc Staal is staying put in Detroit, while Jake Virtanen (vur-TAN'-ehn) is about to leave the Vancouver Canucks.
The Red Wings announced reaching an agreement with Staal, and a person with direct knowledge of the contract told The Associated Press it's a one-year deal worth $2 million.
The Canucks have placed Virtanen and will buy out a player who has often underperformed during his six seasons with the team. Virtanen was placed on leave on May 1 after being accused in a lawsuit of sexually assaulting a women four years earlier.
In world and national news…
INDIAN FALLS, Calif. (AP) — California's largest wildfire merged with a smaller blaze and destroyed homes in remote areas with limited access for firefighters. Meanwhile, numerous other fires gained strength and threatened property across the U.S. West. The massive Dixie Fire had already leveled a dozen houses and other structures when it tore through the tiny community of Indian Falls after dark Saturday. An updated damage estimate was not available Sunday. That blaze is 21% contained. Firefighters also reported progress against the nation's largest wildfire, the Bootleg Fire in southern Oregon. It's 46% contained. Fires also burned in Washington, Idaho and Montana.
WASHINGTON (AP) — Senators are racing to seal a bipartisan infrastructure deal as soon as Monday. Pressure is mounting on all sides to show progress. It's a make-or-break week on President Joe Biden's top priority. One major roadblock is how much money should go to public transit. But spending on water projects, broadband and others areas remains unresolved, as is tapping COVID-19 funds to help pay for it. As discussions continued through the weekend, the group's lead Republican negotiator says both sides were "about 90% of the way there." Senate Democratic Majority Leader Chuck Schumer wants a vote before the August recess.
WASHINGTON (AP) — President Joe Biden and Iraqi Prime Minister Mustafa al-Kadhimi are set to announce that they've come to an agreement to end the U.S. military's combat mission in Iraq by the end of the year. That's according to a senior administration official who spoke on the condition of anonymity. The American military mission's stated purpose was to help Iraq defeat the Islamic State group. The plan to shift to a strictly advisory and training role by year's end will be spelled out in a broader communique to be issued by the two leaders following their White House meeting on Monday.
TIANJIN, China (AP) — China has blamed the U.S. for what it called a "stalemate" in bilateral relations as high-level face-to-face talks begin in the Chinese city of Tianjin. A state media report says China's vice foreign minister urged the U.S. "to change its highly misguided mindset and dangerous policy." The official Xinhua News Agency quoted Xie Feng as telling U.S. Deputy Secretary of State Wendy Sherman that the China-U.S. relationship is in a stalemate because some Americans portray China as an "imagined enemy." America's No. 2 diplomat is discussing the fraught relationship between the countries in separate meetings with Xie and Foreign Minister Wang Yi at a closed-off resort hotel.
VATICAN CITY (AP) — Vatican prosecutors have alleged a jaw-dropping series of scandals in the biggest criminal trial in the Vatican's modern history. The trial opens Tuesday in the Vatican Museums. A once-powerful cardinal and nine other people are accused of bleeding the Holy See of millions of dollars in donations through bad investments, deals with shady money managers and apparent favors to friends and family. They face prison sentences and fines if convicted. The trial is the culmination of a two-year investigation into the Holy See's flawed 350 million-euro London real estate venture. That operation exposed the Vatican's once-secret financial dealings and its structural dysfunction, which allowed just a few people to do much financial damage with little oversight.
BANGKOK (AP) — World shares are mostly lower after stocks rallied to records on Wall Street, with the Dow Jones Industrial Average closing above the 35,000 level Friday for the first time. Shares fell Monday in Paris, London and Frankfurt. Tokyo advanced after a 4-day weekend, but benchmarks fell sharply in Hong Kong and Shanghai on concerns over regulatory crackdowns on technology companies. On Friday, benchmarks in New York returned to records after brushing aside a sharp downturn that trimmed 1.6% off the S&P 500 on Monday. The market has rebounded as big companies report better profits than expected and as investors once again take dips in stocks as opportunities to find bargains.