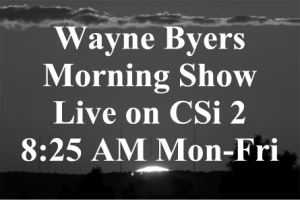 CSi Weather…
REST OF TODAY…Sunny. Highs in the upper 60s. West winds 10 to 15 mph.
.TONIGHT…Partly cloudy. Lows in the upper 40s. South winds 5 to 15 mph.
.SATURDAY…Sunny. Highs in the upper 70s. South winds 15 to
20 mph.
.SATURDAY NIGHT…Partly cloudy. Lows in the lower 60s. South
winds 10 to 15 mph.
.SUNDAY…Sunny. Highs in the upper 80s. Southwest winds 5 to
15 mph.
.SUNDAY NIGHT…Partly cloudy.  a 40 percent chance of rain showers and slight chance of thunderstorms after midnight. Lows in the mid 50s.
.MONDAY…Mostly cloudy with a 40 percent chance of rain showers.
Highs in the mid 60s.
.MONDAY NIGHT…Decreasing clouds. A 30 percent chance of rain
showers. Lows in the mid 40s.
.TUESDAY…Mostly sunny. Highs in the mid 60s.
.TUESDAY NIGHT…Mostly clear. Lows in the lower 40s.
.WEDNESDAY…Sunny. Highs around 70.
.WEDNESDAY NIGHT…Mostly clear. Lows in the mid 40s.
.THURSDAY…Mostly sunny. Highs in the lower 70s.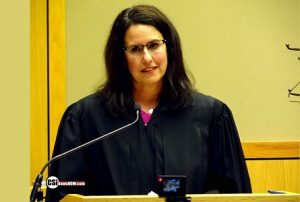 Fargo  (KFGO News) – A state district judge in Jamestown is facing a DUI charge after her arrest by Fargo Police.
Police say 52-year-old Cherie Clark was arrested late last Saturday night after she allegedly ran into two parked cars on North Broadway, at about midnight.  Officers conducted standard field sobriety tests and a breath test before Clark was arrested.  Her arraignment is set for Thursday, September 23, in Fargo Municipal Court.
Clark is a judge in the South Central Judicial District in Jamestown.  She was appointed to the bench by Governor Doug Burgum in 2017.
Prior to becoming a judge, Clark was an assistant Cass County State's Attorney for 11 years.
The North Dakota Department of Health dashboard is updated daily by 11 am and includes cases reported through the previous day. The investigations are ongoing and information on the website is likely to change as cases are investigated. The information contained in this dashboard is the most up to date and will be different than previous news releases. This dashboard supersedes information from previous news releases or social media postings.
Check out our other dashboards: The COVID-19 Vaccine Dashboard, NDUS Dashboard.COVID- 19 stats:
COVID-19 Stats
Thurs. Sept 16, 2021
10:30- a.m.
Barnes
New Positives: 6
Total Positives:  1534
Active: 36
Recovered: 1462
Breakthrough Incidence Per 10K Fully Vaccinated Individuals: 67
Stutsman
New Positives:  16
Total Positives:  3905
Active:  108
Recovered: 3705
Breakthrough Incidence Per 10K Fully Vaccinated Individuals: 98
Statewide case rates
ND Case Rates:
NEW CASES REPORTED SEPT. 16: 579
CASES*: 3,422
DAILY POSITIVITY RATE: 5.8%
TOTAL KNOWN CASES THROUGHOUT PANDEMIC: 124,620
TOTAL RECOVERED THROUGHOUT PANDEMIC: 119,614
ACTIVE HOSPITALIZATIONS: 107
NEW DEATHS: 4
TOTAL DEATHS: 1,584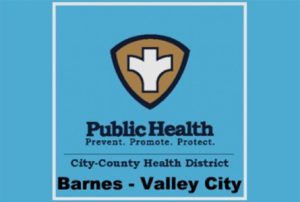 Valley City  (CCHD)  City/County Health reports, that testing continues to be important. If you have any symptoms, it is important to be tested. If you have symptoms and need to be tested at other times contact your clinic.
Administrator Theresa Will says testing has moved to the Leevers North Parking Lot, on Mondays and Fridays, with an expanded time 12:30-p.m. to 2:30-p.m. located in a trailer.
Depending if you are asymptomatic, or symptomatic, you will either be tested in your vehicle, or inside the trailer.
Reminder
Walk in Vaccination Clinics available, 9-a.m. to 4:30-p.m., Monday through Friday.
Vaccines available,  Pfizer, Moderna, available most days.
Vaccination available for those 12 years of age and older.
Those who are immune compromise can get a COVID Booster Shot.
Those unable to come into the office, can have them come to you by calling 845-8518 to make an appointment.
Pre-register for all clinics.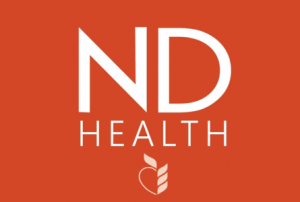 Bismarck (NDDoH) – Increased demand and limited supply have led to a change in how COVID-19 monoclonal antibody treatments will be distributed across the nation, impacting the availability of treatment for those infected with COVID-19.
On Monday, September 13, the Department of Health and Human Services (HHS) transitioned from the process in which administration sites could directly order products from the distributor to a state/territory-coordinated distribution system.
Under the HHS State/Territory-Coordinated Distribution System, HHS will determine the weekly distribution amount for states and territories based on case burden (cases and hospitalizations) and monoclonal antibody utilization. Each state or territorial health department will identify which mAb administration sites will receive products and determine how much product they receive.
"While there is a shortage of supply, those who need the treatment are encouraged to ask their health care provider," said NDDoH Health Resources and Response Section Chief Tim Wiedrich. "The ND Department of Health will be working to distribute North Dakota's allocation to facilities across the state."
For the distribution week of September 13, North Dakota was allocated 40 units of BAM/ETE and 340 units of REGN-COV. The demand for treatment in North Dakota is anticipated to exceed the allocation.
"Those who have been hesitant about receiving COVID-19 vaccine may be counting on monoclonal antibodies for treatment if they become sick," said ND State Health Officer Nizar Wehbi. "Due to increased national demand and very limited supply, Monoclonal antibody treatments may not be as available. Vaccination is still the best protection against severe illness, hospitalization, and death from COVID-19. North Dakotans who have not yet been vaccinated are encouraged to do so."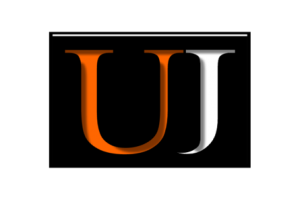 Jamestown  (CSi)  The Jamestown Tourism Grant/Executive Board met Thursday at the Jamestown Civic Center.
A grant request of $5,000 was made by Thad Sankey, for the University of Jamestown UJ Basketball Shootout, to be held December18, this year, and UJ's Harold Newman Arena, with 9- high school games , with 18 boy's  and girls teams., including those outside of 50 miles of Jamestown.  Last year the Shootout was held with significant COVID-19 protocols in place.  This year the event structure will be adjusted in case COVID protocols  are in effect this year.  Organizers this year anticipate an increase in fan attendance from last year, adding that the UJ Shootout has become the premiere  basketball tournament for the region.   Local adverting cost are expected to be between $500 and $1,000. The economic impact is estimated at $75,000.
The Board voted to grant the full  $5,000.
Frontier Village requested $5,000 for Rebranding materials.  Other funding sources include their budget, and donations.
Searle Swedund said Ilustrator Ben Brick has been approached to bring out features for more than just a logo, to be visual stimulating, with a 3-D feel for now and in the Future.
The Board granted the full amount.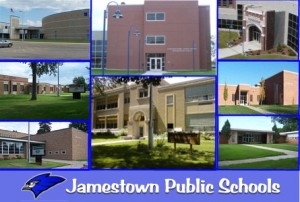 Jamestown  (JPS)  Jamestown Middle and High School Parent Teacher Conferences will be held on Monday, September 27 and on Tuesday, September 28, 2021.
Middle School Parent Teacher Conferences are from 3:30 to 6:30 PM both days and the Middle School conferences will be by appointment. Parents will be notified of their appointment by the Middle School staff.
High School and the Career and Technology Center's Parent Teacher conferences are from 3:30 to 6:30 PM both days.
The JHS Homecoming Parade is scheduled for 4 PM on Friday, Oct. 1.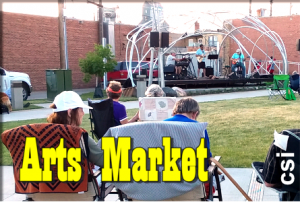 Jamestown (Arts Center)   Jamestown Arts Center Director, Mindi Schmitz says this summer's Downtown Arts Market in Downtown Jamestown was successful and well attended.  She said the weather cooperated, and those in attendance enjoyed the activities and entertainment.
The Arts Market started off with the Chalk Fest, and there was a visit by entertainer, Jesse Veeder.  Mindi says next year's events are planned to continue.
On Thursday' Wayne Byers Show on CSi Cable 2, Mindi added that,  Oktober Fest, planned for  Sat Sept 18 starting at 5pm at the Hansen Arts Park in downtown Jamestown. Entertainment will be provided by the Blue Whalers, and local musician Tim Burchill.
Beer will be available On at the event for those 21 and older, and ID's will be checked.
There will be  Oktoberfest German beers on tap.  There will be live music, along with German style games and festivities
Tickets are $35 each and available at www.jamestownarts.com, from an Arts Center Board Member, at the gate and at Cork & Barrel.  Bratwurst and snacks will be part of the admission price.
Costumes are encouraged.
Please exercise responsible public health protocols. (Masks will be available.)
With other Arts Center events and activities:
September 25 from 1:00 – 3:00 pm at The Arts Center (supplies provided).
Follow along step-by-step as we create this simple acrylic painting using a limited color palette of your choice.
Linda has years of experience working with acrylic paint from doing pet portraits to landscape paintings. This class is a great introduction to the medium for artists of varied skill levels and ages (over 3rd grade).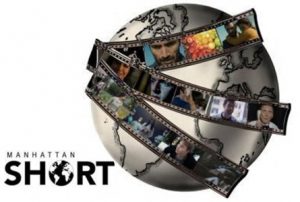 The Jamestown Arts Center, announces that the Manhattan Short Film Fest is coming back. YOU BE THE JUDGE! Showing two nights October 1 & 2 at 7:00 pm at The Arts Center Tickets are $15 / $10 for members at the door only.
North Dakota joins the rest of the globe! Movie lovers can join over 100,000 film enthusiasts around the world when the 24th Annual MANHATTAN SHORT Film Festival screens at The Arts Center.
When you watch a movie or a short film do you think or recognize the artistry that goes into one? From the musical score, acting, costume design, makeup, lighting design, cinematography, etc… These short films were created by devoted artists of all sorts from six continents and chosen from over 970 submissions.
All audience members will be given a ballet at entrance and will be able to vote for Best Actor and Best Film.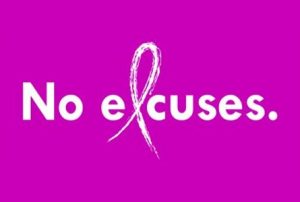 Jamestowm  (JRMC)   — Jamestown Regional Medical Center, says,  "Sometimes, we are our own barrier to our best health."
JRMC Gynecologist Dr. Gregg McAdoo, adds, "We know it's hard for women to make time for themselves. That's why No Excuses is so special. It makes it easy."
No Excuses reduces barriers to care, including insurance coverage, transportation or appointment times during the regular business day. The goal of No Excuses is to increase the number of area women who receive regular Pap smear test screenings and 3D mammograms.
Dr. McAdoo says, "These screenings are an important step in living a healthy life."
Central Valley Health and Jamestown Regional Medical Center created No Excuses in 2015. Since then, more than 100 women have received 3D mammograms and preventative services they otherwise wouldn't have. At any given time, more than 1,300 Stutsman County women are not up to date on their screenings.
JRMC Foundation Director Lisa Jackson, points out,  "No Excuses is only possible because of the community's generosity. 14 years, the hundreds of Running of the Pink participants have raised more than $165,000 for this cause."
R.M. Stoudt Inc. organizes the walk/run each year.  Stoudt's Business Development Center, and Internet Manage, Tara Kapp says,  "No Excuses is important to us. We hope this encourages women to make themselves a priority and put their health and well-being at the top of their to-do lists."
Who should receive Pap smear tests and 3D mammograms is unique to every individual, however, doctors offer some general guidelines.
The 3D mammogram image gives a clearer and more accurate picture of the breast – meaning doctors can detect cancer faster. Most women ages 40 and older should receive one every year.
Most women ages 21 and older should receive a Pap smear test. Most women ages 21 to 65 repeat them every three to five years, Dr. McAdoo said.
JRMC Chief Nursing Officer, Trisha Jungles, says, "Women deserve the best, that's why we offer state-of-the-art equipment and the most highly trained specialists like Dr. McAdoo."
No Excuses is for all women – students, moms, grandmothers and professionals.
Central Valley Health District, Unit Adminstrator, Robin Iszler says, "If you've never had these screenings, or it's been a long time, you are definitely the woman we are looking for
This year, No Excuses is set for:
Tuesday, Oct. 5 from noon to 6 p.m.
Tuesday, Nov. 16 from noon to 6 p.m.
For more information on No Excuses, visit https://jrmcnd.com/no-excuses/. Appointments can be made online or over the phone. To schedule a mammogram for any other day, call JRMC Mammography at (701) 952-4852.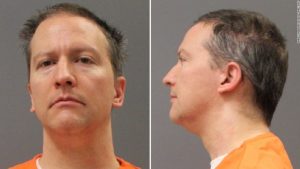 MINNEAPOLIS   (KFGO)  – A former Minneapolis police officer convicted of murder in George Floyd's death has pleaded not guilty to violating a teenager's civil rights in a separate case that involved a restraint similar to the one used on Floyd.
Derek Chauvin was convicted this year on state charges of murder and manslaughter in Floyd's 2020 death.
He's also charged in federal court with violating Floyd's civil rights. But another indictment against Chauvin alleges he carried out a similar act against a then-14-year-old boy in 2017. This indictment alleges Chauvin deprived the teenager, who is Black, of his rights when held his knee on the boy's neck and upper back while the boy was prone, handcuffed and not resisting.
BISMARCK, N.D. (AP) — A map for new North Dakota legislative districts is slowly taking shape. Among the proposals so far are those that create a new district in the Fargo area and a pair in the oil-producing region in the western part of the state. The Republican-led redistricting committee held its fourth meeting on Thursday. It's focused on keeping 47 districts, instead of changing size of the Legislature. The addition of the three new districts means three rural districts somewhere will have to be eliminated. The committee expects a draft statewide plan to be completed next week for public review.
BISMARCK, N.D. (AP) — North Dakota Attorney General Wayne Stenehjem says more time is needed with federal lawyers to negotiate a settlement for money that the state claims it spent on policing protests against the Dakota Access oil pipeline. North Dakota filed a lawsuit against the U.S. Army Corps of Engineers in 2019, seeking to recover more than $38 million in damages from the monthslong pipeline protests almost five years ago. State and federal lawyers met for more than three hours at the federal courthouse in Bismarck Thursday. U.S. Magistrate Judge Alice Senechal presided over the negotiations, and suggested more time would be needed to reach an agreement.
MINOT, N.D. (AP) — A Minot man accused of injuring a baby has pleaded guilty to a reduced charge of child neglect and has been sentenced to time already served in jail. Phillip Boswell was initially accused of breaking the baby's arm and causing a permanent disability. But after prosecutors admitted in court Wednesday that they can't prove Boswell was the one who actually hurt her, his felony child abuse charge was amended to child neglect. Boswell acknowledged he failed to take the baby to the hospital for treatment for up to nine days after the child was injured. Boswell was sentenced to 360 days in jail with all but the 56 days he already served suspended.
In sports…
Thursday
High School Volleyball
Blue Jays
At JHS
Bismarck Century def Jamestown 4-1 (12-25, 11-25, 25-21, 8-25)
Hi-Liners
At VCHS
Valley City def Devils Lake 3-0 (25-17. 25-11, 25-5)
At Carrington
Carrington def New Rockford Sheyenne 3-0 (25-12. 25-21, 25-18)
Oakes def Edgeley/kulm/Montpelier 3-0 25-15, 25-9, and 25-23
Thursday
UJ Soccer
At Midland
Women
Jamestown 2 Midland University 1  (2OT)
Men
Jamestown 
2 Midland University 1
(2OT)
NFL…
LANDOVER, Md. (AP) — Dustin Hopkins made the most of a second chance as the Washington Football Team pulled out a 30-29 win over the Giants.
Dustin Hopkins made a 43-yard field goal on an untimed down, the result of a penalty on Giants defensive lineman Dexter Lawrence. Hopkins missed his first attempt from 48 yards out before the penalty gave Washington new life.
Taylor Heinicke threw for 336 yards and two touchdowns. He cost Washington dearly with a late interception, but after Graham Gano's fifth field goal of the game gave the Giants a 29-27 lead with 2:00 remaining, Heinicke guided Washington back into field goal range.
Daniel Jones threw for 249 yards and a touchdown for the 0-2 Giants and also ran for 95 yards and a TD.
UNDATED (AP) — The "Hard Knocks" franchise will have regular-season episodes for the first time.
NFL Films has announced that "Hard Knocks In Season: The Indianapolis Colts" will debut on Nov. 17 on HBO.
It will be the Colts' first appearance on "Hard Knocks," which debuted in 2001 by following the Baltimore Ravens through training camp as they began defense of their Super Bowl title.
The Colts series will have at least nine episodes on Wednesday nights at 10 p.m. ET.
MLB..
UNDATED (AP) — The San Francisco Giants' lead in the National League West is down to one game over the Los Angeles Dodgers.
Fernando Tatis (tah-TEES') Jr. hit his NL-leading 39th home run and the San Diego Padres improved their playoff position with a 7-4 win over the Giants. Tommy Pham and Manny Machado each drove in two runs, and Adam Frazier and Austin Nola had three hits apiece.
Giants starter Kevin Gausman lost for the first time since July 30, allowing four earned runs on eight hits in five innings.
The outcome puts the Padres a half-game behind the Cardinals for the second NL wild card.
In Thursday's other major league action:
— The Reds avoided a three-game sweep and gave their wild-card hopes a boost with a 1-0 win over the Pirates in Pittsburgh. Tyler Mahle (MA'-lee) improved to 12-5 by holding the Pirates to five hits, all singles, over six innings. Asdrubel (as-DROO'-bul) Cabrera lifted a sacrifice fly in the seventh inning to help the Reds get within one game of St. Louis for the second NL wild card.
— Bryce Harper had a productive night in the Phillies' 17-8 win over the Cubs. Harper doubled to start a seven-run, game-tying rally in the fourth inning, drove in the go-ahead run in the sixth and sealed the win with a three-run home run in the seventh. Odubel (oh-DOO'-bul) Herrera and Jean Segura drove in three runs apiece as the Phils pulled within three games of the NL East-leading Braves.
— Carlos Correa triggered a seven-run fourth inning with a three-run homer as the Astros clobbered the Rangers, 12-1. Alex Bregman had the first of his pair of two-run singles during Houston's big fourth. Replacement starter Luis Garcia took a shutout into the sixth to help Houston keep its seven-game lead over Oakland in the AL West.
— The Yankees lost their hold on the two AL wild-card berths by losing to the Orioles, 3-2 on Austin Hays' RBI single in the bottom of the 10th. New York led 2-1 until Yankees reliever Clay Holmes threw a wild pitch with two out in the ninth, allowing Kelvin Gutierrez to score. Joey Gallo hit his 35th homer of the season, but the Yanks fell a half-game behind Toronto and Boston in the wild-card battle.
— Yandy Díaz hit a leadoff home run and Mike Zunino (zoo-NEE'-noh) later connected for the Rays in a 5-2 downing of the Tigers. Dietrich Enns pitched four solid innings, allowing one run and three hits as Tampa Bay combined on a six-hitter. The AL East leaders top Boston and Toronto by 8 1/2 games.
— Chad Pinder furnished a two-run single while the Athletics scored four in the third inning of a 7-2 win at Kansas City. Josh Harrison was 4-for-5 with two RBIs and two runs scored as the A's pulled within three games of an AL wild-card berth. Royals catcher Salvador Perez slammed his 45th home run of the year, tying Johnny Bench for the most by anyone playing at least 75 percent of his games behind the plate.
— The Angels continued their recent mastery of the White Sox with a 9-3 win at Chicago. Alex Cobb allowed two hits over five shutout innings, his first start since July 23. Luis Rengifo (rehn-HEE'-foh) and Jose Rojas homered and Jack Mayfield delivered a three-run double as the Angels beat the AL Central leaders for the 15th time in their last 19 meetings.
— The Rockies and Braves were rained out in Atlanta. The bad weather could force the two teams to make up the game after the regular season ends if the contest has any bearing on the NL East race. The two clubs don't have any matching days off.
MLB-ANGELS-OHTANI
Ohtani has sore arm, may not pitch again this season
CHICAGO (AP) — Two-way star Shohei Ohtani (SHOH'-hay oh-TAH'-nee) won't pitch Friday for the Los Angeles Angels because of a sore right arm that could sideline him as a pitcher for the rest of the season.
Ohtani felt soreness while playing catch Wednesday. Manager Joe Maddon raised the possibility of the likely AL MVP being shut down on the mound for the rest of the season. Maddon said there are currently no plans for Ohtani to be examined by a doctor, nor has it been determined when he would try to resume playing catch.
Ohtani hasn't pitched since Sept. 10, when he was tagged for six runs on nine hits in 3 1/3 innings in a loss at Houston.
NHL-NEWS
NHL expects 98% of players to be vaccinated before season
UNDATED (AP) — The NHL says it expects 98% of its players to be fully vaccinated against COVID-19 by the start of the season. The league says that would mean only 10 to 15 players will not be vaccinated by the time the season begins Oct. 12.
The league and the Players' Association did not impose a vaccine mandate on players, but coaches and staff must be vaccinated as a condition of employment. Columbus recently replaced assistant coach Sylvain Lefebvre because he declined to be vaccinated.
Teams will be able to suspend unvaccinated players without pay if they cannot participate in hockey activities as part of the protocols, which could include games in Canada.
Fully vaccinated players will have any COVID-19 positives treated as hockey injuries and still be paid. Unvaccinated players also will have their movements restricted when on the road. And there will still be regular coronavirus testing for vaccinated players.
In other NHL news:
— The Buffalo Sabres' cross-border rivalry with the Toronto Maple Leafs is heading outdoors. The NHL says the two teams will meet in the Heritage Classic on March 13 in Hamilton, Ontario, with the Sabres listed as the home team. Buffalo becomes the first U.S.-based team to compete in what will be the sixth Heritage Classic, which is part of the NHL's outdoor series of games. It's traditionally set in Canada, featuring matchups of Canadian teams. Hamilton is about midway between Toronto and Buffalo.
PGA-FONTINET CHAMPIONSHIP
Reavie leads through 18 in Napa
NAPA, Calif. (AP) — Chaz Reavie is the first-round leader in the Fontinet Championship.
Reavie opened with a 7-under 65 that included a 30 on the front nine. He's one shot ahead of Cameron Tringale (trihn-GAH'-lee) and Adam Hadwin at Silverado Resort and Spa in Napa, California.
Max Homa and Jason Dufner are at 5 under, as are Nate Lashley, Scott Stallings and Troy Merritt.
LPGA-CAMBIA PORTLAND CLASSIC
Three share LPGA lead in Oregon
WEST LINN, Ore. (AP) — Carlota Ciganda overcame an early double bogey in chilly morning conditions for a 4-under 68 and a share of the first-round lead in the Cambia Portland Classic.
Gemma Dryburgh of Scotland also shot a 68 in the morning, and Pajaree Anannarukarn of Thailand grabbed a share of the lead in the afternoon. Anannarukarn won last month in Northern Ireland for her first LPGA Tour title.
In world and national news…
(AP)  The White House is warning state and local governments about severe cuts to disaster relief, Medicaid, infrastructure grants. school funding and other programs if Congress fails to raise the U.S. debt limit. A fact sheet for state and local officials that was obtained by The Associated Press is an attempt to ratchet up the public pressure on Senate Republican leader Mitch McConnell. President Joe Biden has insisted so far on bipartisan backing to increase the cap on a debt that was almost entirely accrued before he took office. But McConnell has been unmoved and has said Democrats must act on their own.
WASHINGTON (AP) — Opposition from some leading moderate Democrats over a $3.5 trillion budget proposal championed by the party's most liberal, progressive wing has left the party grappling with deeper ideological questions. Fully embracing an unprecedented expansion of the federal social safety net could jeopardize the bill's passage and ultimately alienate independent and moderate Democrats ahead of next year's midterm elections. But scaling back ambitions might disillusion progressives the party will need to turnout in 2022, when Republicans believe they are poised to take back control of Congress.
WASHINGTON (AP) — The World Bank is canceling a prominent report on business conditions around the world after investigators found staff members were pressured by the bank's leaders to alter data about China and some other governments. The bank said it would discontinue "Doing Business" following an investigation prompted by internal reports of "data irregularities" in its 2018 and 2020 editions and possible "ethical matters." The investigation found staff members changed data on China to improve its ranking under pressure from the office of then-World Bank President Jim Yong Kim and from then-Chief Executive Kristalina Georgieva and one of her advisers. Georgieva, now director of the International Monetary Fund, said she disagreed with the findings.
(AP)  World shares are mostly higher as investors assess a hodge-podge of economic data. Benchmarks rose in Frankfurt, Paris, Tokyo and Hong Kong but fell in Sydney. U.S. futures edged higher, while the yield on the 10-year Treasury note was steady at 1.33%. Oil prices retreated from their surge earlier in the week. On Thursday, the S&P 500 and the Dow Jones Industrial Average each lost about 0.2%, while the tech-heavy Nasdaq managed to eke out a gain of 0.1% after the government reported a surprise gain in retail sales last month.
LAUSANNE, Switzerland (AP) — Olympic teams have been urged by the IOC to request more Chinese vaccines ahead of the 2022 Beijing Winter Games. The Games open on Feb. 4 and will be held in the country where the coronavirus outbreak started. The International Olympic Committee first announced a vaccine rollout program with Chinese authorities for athletes and officials in March. Chinese vaccines were bought by the IOC and also made available for delegations heading to the Tokyo Olympics from countries which had approved them for use. About 100 countries are likely to compete at the Beijing Olympics. There were 205 national teams in Tokyo. Vaccination is encouraged but not mandatory.
SPRINGFIELD, Ill. (AP) — Chicago-based aerospace giant Boeing Co. will invest $200 million to manufacture the U.S. Navy's latest unmanned aircraft at MidAmerica St. Louis Airport. A news release provided to The Associated Press in advance indicates that state and company officials plan a Friday afternoon announcement at the airfield in Mascoutah, southeast of St. Louis. Boeing plans to manufacture the MQ-25 Stingray, the Navy's first carrier-based unmanned aircraft. It will come out of a state-of-the art, 291,000-square-foot facility. Construction is scheduled to start later this year and be completed by 2024. The operation will have about 150 employees.