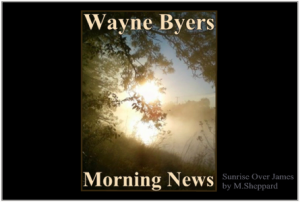 CSi Weather…
.REST OF TODAY…Cloudy in the  early afternoon then partly sunny.  Chance of rain showers in the afternoon. Highs in the mid 60s. Northwest winds 10 to 20 mph. Chance of precipitation 70 percent.
.TONIGHT…Partly cloudy. Lows in the mid 40s. Northwest winds
5 to 15 mph.
.TONIGHT…Mostly clear. Lows in the lower 40s. Northwest winds
.TUESDAY…Sunny. Highs in the upper 60s. Northwest winds 5 to
15 mph.
.TUESDAY NIGHT…Mostly clear. Lows in the mid 40s. Southwest
winds 5 to 10 mph.
.WEDNESDAY…Sunny. Highs in the mid 70s. South winds 5 to
15 mph.
.WEDNESDAY NIGHT…Mostly clear. Lows in the upper 40s.
.THURSDAY…Mostly sunny. Highs in the mid 70s.
.THURSDAY NIGHT…Mostly cloudy. Lows in the mid 40s.
.FRIDAY…Sunny. Highs in the mid 60s.
.FRIDAY NIGHT…Mostly clear. Lows in the lower 40s.
.SATURDAY…Sunny. Highs in the lower 70s.
.SATURDAY NIGHT…Mostly clear. Lows in the upper 40s.
.SUNDAY…Sunny. Highs around 80.
Bismarck   –  (ND Response.gov )  On Sunday at 6:45-p.m. a Silver Alert was issued at the request of the Wishek Police Department for Marjorie Burton of Wishek.
At 7:31-p.m. Sunday The Silver Alert was Cancelled. She was safely located in Jamestown by law enforcement.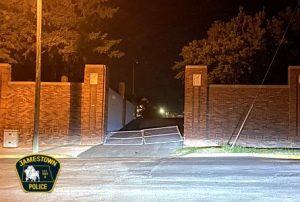 Jamestown  (JPD)  Jamestown Police reports that  a  hit and run was discovered in the early morning hours of Sunday, September 19 at UJ's Rollie Greeno Field.
A patrolling police officer discovered the gate  on the south side of the stadium leading to the field was on the ground.
The statement says, "Upon further investigation, it appears the gate was struck by a vehicle, pushing the metal on the gate inwards, twisting and breaking off brackets, chain links and bolts. The height of the damage on the gate would suggest either a Pickup or SUV was involved."
It's not known if any damage or theft occurred inside the stadium.
The public is asked to call Jamestown Police at 707-252-1000 with any information.
Valley City  (CSi)  The Barnes County Sheriff's Department reports a one vehicle rollover crash  occurred Monday morning in the county.
More information when the report is filed.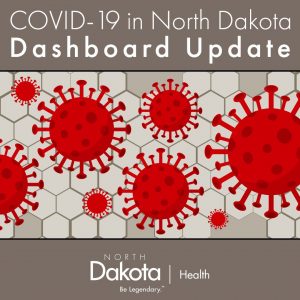 The North Dakota Department of Health dashboard is updated daily by 11 am and includes cases reported through the previous day. The investigations are ongoing and information on the website is likely to change as cases are investigated. The information contained in this dashboard is the most up to date and will be different than previous news releases. This dashboard supersedes information from previous news releases or social media postings.
Check out our other dashboards: The COVID-19 Vaccine Dashboard, NDUS Dashboard.COVID- 19 stats:
COVID-19 Stats
Sun. Sept. 19, 2021
10:30- a.m.
Barnes
New Positives: 2
Total Positives:  1547
Active: 34
Recovered: 1476
Breakthrough Incidence Per 10K Fully Vaccinated Individuals: 72
Stutsman
New Positives:  3
Total Positives:  3935
Active:  73
Recovered: 3752
Breakthrough Incidence Per 10K Fully Vaccinated Individuals: 115
Jamestown   (CVHD) Drive up immunization clinics at the Buffalo mall are held on Sundays and Mondays.  The event will take place from 1 pm to 6 pm in the Buffalo Mall parking lot located at 2400 8th Ave SW in Jamestown.  The clinics are open to anyone 12 years of age and older no appointment is needed you can preregister at https://www.ndvax.org. Dates of the clinics continue on  September 19 and 20.

For more information, please call CVHD at 252-8130.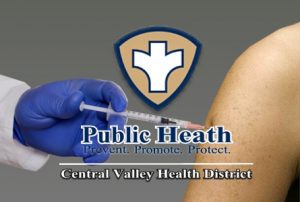 Central Valley Health District Regularly Scheduled Vaccination Clinics And Locations
The Schedule subject to changes depending if the listed vaccination clinic is full. Contact CVHD at 252-8130.
Thursday, September 23, 2021
Vaccine Type: PFIZER, MODERNA
Event Time: 9:00am – 12:00pm
Event Location: Central Valley Health District
Pop-Up Community Vaccination Clinics
Thursday, September 30, 2021
Vaccine Type: PFIZER, MODERNA
Event Time: 9:00am – 3:00pm
Event Location: Central Valley Health District
Various Upcoming Dates
Event Information: These are pop-up community clinics with varying times/locations. 
Event Location: Buffalo Mall and S&R Truck Plaza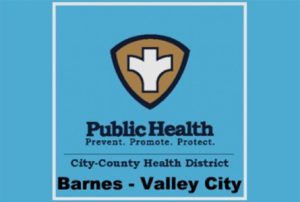 Valley City  (CCHD)  City/County Health reports, that testing continues to be important. If you have any symptoms, it is important to be tested. If you have symptoms and need to be tested at other times contact your clinic.
Administrator Theresa Will says testing has moved to the Leevers North Parking Lot, on Mondays and Fridays, with an expanded time 12:30-p.m. to 2:30-p.m. located in a trailer.
Depending if you are asymptomatic, or symptomatic, you will either be tested in your vehicle, or inside the trailer.
Walk in Vaccination Clinics available, 9-a.m. to 4:30-p.m., Monday through Friday.
Vaccines available,  Pfizer, Moderna, available most days.
Vaccination available for those 12 years of age and older.
Those who are immune compromise can get a COVID Booster Shot.
Those unable to come into the office, can have them come to you by calling 845-8518 to make an appointment.
Pre-register for all clinics.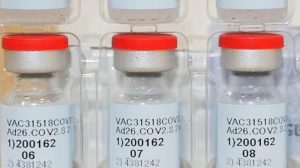 (AP)  Pfizer says its COVID-19 vaccine works for children ages 5 to 11. The vaccine maker said Monday it plans to seek authorization for this age group soon in the U.S., Britain and Europe. The vaccine made by Pfizer and its German partner BioNTech already is available for anyone 12 and older. But many parents are anxiously awaiting vaccinations for their younger children. Pfizer studied a lower dose of its two-dose vaccine in more than 2,200 kindergartners and elementary school-aged kids. The kids developed coronavirus-fighting antibody levels just as strong as teenagers and young adults.
Recap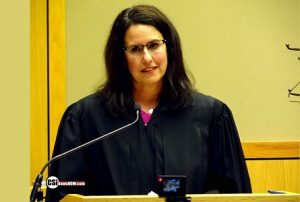 FARGO, N.D. (AP) – A state district court judge in Jamestown, arrested for D-U-I in Fargo, pleaded guilty to the charge.
On Friday, Judge Cherie Clark   entered a guilty plea on her behalf to a misdemeanor DUI charge in Fargo Municipal Court. Clark did not appear in court. The judge was given a suspended 30-day jail sentence, $650 fine and ordered to complete a chemical dependency evaluation.
In a statement she issued through her attorney, Cherie Clark, 52, said, as an elected official, she is expected to set a positive example and she failed to do so. She said, "I accept full responsibility for my actions. I extend my sincere apologies to the voters of my district, to my family and colleagues, and to the entire community." She said she will work to restore the diminished trust and confidence resulting from her actions.
Clark was arrested late last Saturday night, September 11, 2021, after she ran into two parked cars on North Broadway. Officers conducted standard field sobriety tests and a breath test before Clark was arrested. Her breathalyzer test was point-oh-nine-four, which is above the legal level of point-oh-eight.
Clark is a judge in the south-central judicial district.
Prior to becoming a judge, Clark was an assistant Cass County State's Attorney for 11 years.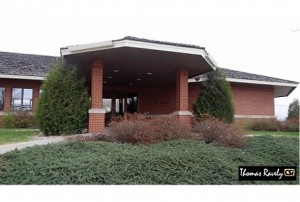 Jamestown  (City)  The City of Jamestown is currently accepting applications for the following:
• 2 open positions on the Fire Code Board of Appeals – 3-year terms to 2024.
Anyone interested in serving on the above committees/boards should complete an "Application for Appointment". The application may be obtained in person at City Hall, 102 3rd Ave SE, Jamestown, ND, by calling 701-252-5900 or online at jamestownnd.org and select government tab/city committees to download the form.
The application should be returned by October 16, 2021, to:
City of Jamestown
Attn: Appointments
102 3rd Avenue SE
Jamestown, ND 58401-4205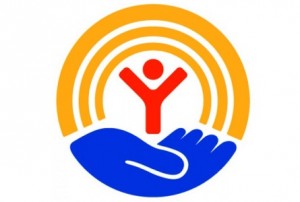 Jamestown  (CSi)  The Jamestown United Way kick-off event is planned on Monday September 20 from 5:30 to 7 p.m. at  Hansen Arts Park in Downtown Jamestown.
At the outdoor community gathering there will be free food, fun music and games to celebrate its partner organizations and the start of its annual fundraising campaign.
Jamestown United Way is a community impact organization that raises money for local community partners. Its annual fundraising campaign is from September through January; this is when it collects donations from local business owners and employees.
The campaign and event funds are distributed to 12 organizations in Stutsman County. United Way officials said it they are proud to support these partners who provide educational programs, job resources, transportation and other services to the community.
BISMARCK, N.D. (AP) — North Dakota will help settle dozens of Afghan refugees who will begin arriving later this month. The state Department of Human Services said Friday it has been notified by the U.S. Department of Health and Human Services that North Dakota will receive 49 evacuees through the federal Afghan Placement and Assistance program. The 49 Afghans are part of the 37,000 evacuees who will be resettled in 200 communities in the U.S. through the placement program. The majority of the 49 Afghans are expected to settle in Fargo. Eight military bases in the U.S. have been temporarily housing the refugees who fled after the Taliban toppled Afghanistan's U.S.-backed government on Aug. 15.
BISMARCK, N.D. (AP) — Dozens of North Dakota National Guard members are resuming support for the state's coronavirus pandemic response, military officials said. The Guard announced Friday that about 50 of its members are assisting the state Health Department with contact tracing and about 15 others are helping at the state laboratory in Bismarck. The group is expected to remain on active duty until the end of the year. The Guard's COVID-19 duty began in March 2020 and last November surpassed the record personnel days worked set during 2011 flooding. The Guard has worked more than 121,400 personnel days of COVID-19 support duty, which is said is the largest and longest state mobilization in history.
MANDAN, N.D. (AP) — A judge has granted a new trial to Mandan Lyft driver whose 2019 conviction for raping a customer was upheld by the North Dakota Supreme Court. South Central District Judge Bobbi Weiler says Corey Wickham's constitutional rights were violated when his defense attorney failed to object to police testimony that allegedly impacted the jury's decision. Wickham was working as a Lyft driver in August 2018 when he was accused of raping a woman after driving her home. A jury convicted him of two sexual assault charges and he was sentenced to 20 years in prison. Wickham's attorney, Lloyd Suhr, argued that a Bismarck police detective's testimony about Wickham's request for an attorney was an improper comment that should have drawn an objection from defense counsel.
(AP)  North Dakota regulators say the state has officially lost its status as the nation's second-biggest oil producer to New Mexico. North Dakota produced just over 1 million barrels of oil per day in July, the most recent month for which data is available. The July production marks 5% drop from June. Texas continues to lead the nation in oil production. North Dakota ranked second, behind Texas, in oil production for nine years. North Dakota and New Mexico had been neck and neck for several months. New Mexico had 82 rigs drilling Friday, while North Dakota had 27.
GRAND FORKS, N.D. (AP) — The Grand Forks Air Force Base has been selected for a military satellite mission. North Dakota Republican Senators John Hoeven and Kevin Cramer said the base will be home to a Space Networking Center, which is part of the Pentagon's Space Development Agency's new low-Earth orbit mission. NASA defines low-Earth orbit as having an altitude of 1,200 miles (2,000 kilometers) or less. Hoeven says the mission serves as the backbone for all U.S. military communications. Hoeven's office says a military installation in Alabama also was selected as a center for the mission.
In sports…
Friday
High School Football
Jamestown 41, Watford City 0
Wahpeton 35, Valley City 14
Harvey-Wells County 34, Carrington 6
Lisbon 52, Oak Grove Lutheran 7
LaMoure/L-M 59, Richland 0
Oakes 41, Ellendale/Edgeley/Kulm 6
Hatton-Northwood 52, Griggs/Midkota 0
Saturday…
High School Volleyball….
Jamestown def Watford City (25-7, 25-13, 25-17)
Central Cass 3-0  and Langdon 3-1  def Carrington
Central Cass 3-0 (25-17, 27-25, 26-24) and Langdon 3-1 (23-25, 25-23, 25-13, 25-20)
Saturday College Football…
Valley City State 14    Waldorf University  7
#21 VCSU is now 3-0 and 1-0 in the North Star Athletic Association.
Waldorf drops to 2-1 overall and 0-1 in the NSAA.
Recap Pending
Jamestown  32 Hastings College 28
HASTINGS, Neb.  (UJ)— The University of Jamestown football team scored 22 points in the final 5:36 Saturday afternoon, finishing off one of the most memorable comebacks in recent memory in a 32-28 win over Hastings College.
Trailing 28-10, Jamestown forced Hastings to punt from their own 31-yard line. Ethan Helton (FR/Wildomar, Calif.) got through the line and blocked Jason Bachle's kick, and the Jimmies took over at the Hastings 18.
After a holding penalty pushed UJ back to the 28-yard line, Cade Torgerson (JR/Billings, Mont.) found Micah Madyun (FR/Ramsey, Minn.) for a 10-yard gain. On the next play, Torgerson and Madyun connected again for an 18-yard touchdown pass, and the Izaak Myles (JR/Apple Valley, Calif.) extra point made it 28-17 with 4:46 left.
Myles attemped an onside kick, but the Broncos recovered at their own 48. Jamestown was forced to use their final two timeouts during the drive, but the defense held up to make Hastings have to punt. A personal foul on the return gave the Jimmies the ball at their own 26-yard line. Torgerson hit Steve Justice (SO/Henderson, Nev.) for a 17-yard gain to get up to the 43, then one play later, Javon Bowie-Monteiro (JR/Sacramento, Calif.) caught a Torgerson pass and took it 57 yards to the end zone.  The two-point conversion was good as Torgerson found Marcus Giles (JR/Coon Rapids, Minn.) to make it 28-25 with 3:16 remaining.
Another onside kick by Myles was caught by Hastings at the Jimmie 45-yard line. One more three-and-out caused another Bronco punt, and with 56 seconds to play and no timeouts, Jamestown had the ball at the 20 yard line.
Torgerson found an open Madyun on an in route, and Madyun went 80 yards for the go-ahead score. The Myles extra point gave UJ a 32-28 lead with 42 seconds left.
Paul Vandal (SO/Jamestown, N.D.) had two sacks of Hastings quarterback John Zamora on the final drive to help seal the victory.
It was a career day for Madyun, with nine catches for 217 yards and two touchdowns. The nine receptions was one off of the Jimmie single-game record of 10. Torgerson threw a career-best four touchdowns and threw for 342 yards, one away from tying his 343 yards against Mount Marty.
Aaron Mack (SO/Jamestown, N.D.) led the defense with 12 total tackles, followed by Brooks Canfield (SO/Tempe, Ariz.) with seven. Vandal had three of the Jimmies' four sacks on the afternoon, and Hershell Jefferson (FR/Pensacola, Fla.) intercepted his second pass of the year.
Jamestown, now 2-1 overall and 2-0 in the GPAC, host Midland (Neb.) University Saturday at 1 p.m.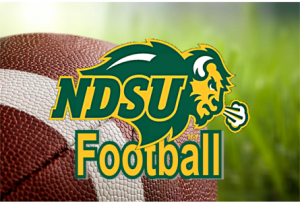 TOWSON, Md. (AP) — Quincy Patterson passed and ran for touchdowns and the North Dakota State defense smothered Towson in a 35-7 victory. The Bison, a top-five ranked FCS team, outgained the Tigers 339-48 in the first half when North Dakota State took a 21-0 lead following three drives covering 82 yards or more. Will Mostaert had two of the Bison's five sacks, including Brayden Thomas' tackle of Chris Ferguson in the end zone for a safety. Ferguson was 19-of-28 for 158 yards passing for the Tigers, who scored their lone touchdown on Jerry Howard Jr.'s 1-yard run to finish a 14-play, 83-yard drive late in the game.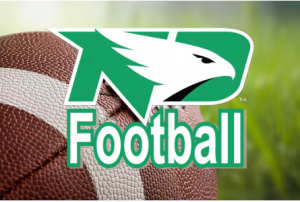 GRAND FORKS, N.D. (AP) — Tommy Schuster threw for 234 yards and a pair of scores and North Dakota beat Drake 38-0. The Fighting Hawks amassed 527 total yards of offense as Isaiah Smith ran for 125 yards on 12 carries with a touchdown and Luke Skokna collected 123 yards on eight carries and a score. Skonka got North Dakota going, sprinting 51 yards untouched down the left sideline for the game's first score with 6:04 left in the first quarter. Drake managed just 163 yards total offense.
More Weekend Regional Sports Results, Scores At CSiNewsNow.com Sports
Kyler Murray threw for 400 yards and three touchdowns to help the Cardinals eke out a 34-33 win over the Vikings. Murray also ran for a touchdown and threw two costly interceptions, including one that was returned for a touchdown. The outcome was in doubt until Greg Joseph missed a 37-yard field goal wide right in the final seconds.
— Matthew Stafford led Los Angeles on two late scoring drives and Matt Gay made a tiebreaking field goal with 2:23 to go to give the Rams a 27-24 victory at Indianapolis. Stafford finished 19 of 30 with 278 yards, two touchdown passes and one interception. Colts quarterback Carson Wentz left with a right ankle injury midway through the fourth quarter and did not return, dooming Indy's comeback hopes.
— Courtland Sutton's career day helped the Denver Broncos beat woeful Jacksonville 23-13, handing the Jaguars their 17th consecutive loss. Sutton finished with nine catches for 159 yards, including a shoe-string grab in the third quarter. Sutton had nearly half of Bridgewater's 328 yards passing.
The Bears completed a 20-17 win over the Bengals as Justin Fields played the second half after Andy Dalton exited with a knee injury against his former team. Fields completed just 6 of 13 passes for 60 yards and also ran for 31 yards. Roquan Smith returned an— interception 53 yards for his first career touchdown, one of three straight picks thrown by Joe Burrow during a decisive stretch in Chicago's first win of the season.
— Jimmy Garoppolo (gah-RAH'-pah-loh) threw one touchdown pass and ran in for a score, leading the 49ers to a 17-11 victory at Philadelphia. Nick Bosa (BOH'-sah) had two sacks and San Francisco's stingy defense shut down Jalen Hurts. The Eagles' quarterback ran for 82 yards but completed just 12 of 23 passes for 190 yards.
— Lamar Jackson had been 0-3 versus Patrick Mahomes before the Ravens quarterback ran for 107 yards and two TDs in a 36-35 win over the Chiefs. Jackson also threw for 239 yards and a score for Baltimore, which didn't secure the win until Clyde Edwards-Helaire (eh-LEHR') on a potential game-winning drive. Mahomes completed 24 of his 31 passes for 343 yards, three touchdowns and an interception.
UNDATED (AP) — Sam Darnold is learning it's a lot easier to win in the NFL when you are surrounded by competent teammates.
Darnold and the Panthers are 2-0 following a 26-7 win over the Saints. Darnold was 26 of 38 for 305 yards, two TDs and one interception as he continues to flourish since leaving the Jets. Christian McCaffrey added 137 yards from scrimmage and scored his first touchdown of the season.
Jameis (JAY'-mihs) Winston was held to 111 yards passing, intercepted twice and sacked four times.
Elsewhere during the second Sunday of the NFL season:
— The Buccaneers' franchise-record winning streak has reached 10 games after Tom Brady threw for 276 yards and five touchdowns in a 48-25 romp over the Falcons. Rob Gronkowski caught a pair of TD passes for the third straight game, including the Super Bowl. Mike Evans also scored on receptions of 3 and 1 yards, the latter set up by Shaquil Barrett's third-quarter interception of Matt Ryan.
— Greg Zuerlein (ZUR'-lyn) connected on a 56-yard field goal as time expired to give the Cowboys a 20-17 victory over the Chargers. The winning kick came after Tristan Vizcaino tied the game with a 29-yard field goal with 3:58 remaining. Dallas running back Troy Pollard had 109 yards on 13 carries for the third 100-yard game of his career.
— Derek Carr threw for 382 yards and two touchdowns as the Raiders toppled Pittsburgh 26-17 Carr completed 28 of 37 passes for the Raiders as Las Vegas improved to 2-0. Carr's 61-yard rainbow to Henry Ruggs midway through the fourth quarter gave the Raiders the cushion they needed to beat the Steelers for the sixth time in eight meetings.
— Baker Mayfield threw for a touchdown, ran for a score and was 18 of 21 for 213 yards in the Browns' 31-21 decision over the Texans. Mayfield completed all 10 of his passes after suffering a left shoulder injury while tossing an interception. Nick Chubb ran for 95 yards on 11 carries, including a 26-yard TD.
— The Bills rolled to a 35-0 shutout of the Dolphins as Josh Allen threw two touchdown passes and Zach Moss ran for two scores. Devin Singletary rushed for 82 yards and another touchdown in Buffalo's sixth straight win over Miami. Dolphins QB Tua Tagovailoa (TOO'-ah tuhng-ah-vy-LOH'-ah) was knocked out early with a rib injury.
— Randy Bullock hit a 36-yard field goal midway through overtime to complete the Titans' comeback from a 14-point deficit in a 33-30 triumph over the Seahawks. Derrick Henry ran for 182 yards and also scored a pair of fourth-quarter touchdowns after Tennessee fell behind, 30-16. Ryan Tannehill was 27 for 40 for 347 yards, and Julio Jones had six receptions for 128 yards.
— Damien Harris and James White had touchdown runs in the Patriots' 25-6 win over the Jets. Mac Jones went 22 of 30 for 186 yards as New England bounced back from a season-opening loss. Zach Wilson's first pass of the afternoon was picked off before he finished 19 of 33 for 210 yards and four interceptions.
The Bears completed a 20-17 win over the Bengals as Justin Fields played the second half after Andy Dalton exited with a knee injury against his former team. Fields completed just 6 of 13 passes for 60 yards and also ran for 31 yards. Roquan Smith returned an— interception 53 yards for his first career touchdown, one of three straight picks thrown by Joe Burrow during a decisive stretch in Chicago's first win of the season.
MLB..
— Bo Bichette (bih-SHEHT') homered in a five-run first that put the Blue Jays on their way to a 5-3 win over the Twins. José Berríos pitched into the seventh inning to beat his former team. Vladimir Guerrero Jr. had three hits and an RBI as the Blue Jays improved to 15-3 this month.
UNDATED (AP) — The Los Angeles Dodgers are back within one game of the San Francisco Giants for the NL West lead.
Clayton Kershaw picked up his first win since June 27 as the Dodgers knocked off the Reds, 8-5. Kershaw allowed one run and three hits over five innings, striking out eight in the Dodgers' eighth win in nine games. Gavin Lux and Corey Seager each hit two-run homers for Los Angeles.
The Braves lead the NL East by two games following the Phillies' 3-2 loss to the Mets. New York came back from a two-run deficit and went ahead on Jeff McNeil's homer off Kyle Gibson leading off the seventh. McNeil also singled and scored on Dom Smith's game-tying, two-run double in the sixth.
Bryce Harper drove in a run and scored a run for the Phils.
The Braves ended a four-game skid as Eddie Rosario became the second Atlanta player in a month to hit for the cycle, leading a 3-0 win at San Francisco. Max Fried allowed just three hits, striking out five and walking one over seven innings to get his 12th win. The outcome trims the Giants' lead in the NL West to one game over Los Angeles.
Checking out Sunday's other major league action:
— San Diego center fielder Fernando Tatis Jr. dropped Nolan Arenado's bases-loaded popup and heaved the ball home, leading to a five-run first that carried the Cardinals past the Padres, 8-7. Harrison Bader greeted reliever Craig Stammen with a two-run double for a 5-0 lead in the first. The outcome currently leaves the Cardinals three games ahead of the Reds for the second NL wild card.
— Patrick Wisdom set a Cubs rookie record with his 27th home run as Chicago downed the Brewers, 6-4. Wisdom's three-run blast capped a five-run eighth that prevented the Brewers from reducing their magic number to three for winning the NL Central. He broke the previous club mark set by Kris Bryant in 2015.
— Kiké Hernández ricocheted an RBI single off the second base bag to ignite a three-run seventh in the Red Sox's 8-6 verdict over the Orioles. J.D. Martinez had a solo homer and Kevin Plawecki added a two-run single as Boston completed a three-game sweep and notched its fifth win in a row. The Bosox remain one game ahead of Toronto for the first AL wild card and 2 1/2 games in front of the Yankees.
— Gerrit Cole was torched for seven runs over 5 2/3 innings as the Yankees were blown out by the Indians for the second straight day, 11-1. Harold Ramirez hit a pair of two-run singles and drove in a career-high four runs before leaving with a right shoulder injury. José Ramírez hit his 35th homer, had four hits and reached five times for Cleveland, which outscored New York 22-4 over the final two games of the series.
— The Rays were 2-0 losers to the Tigers on homers by Eric Haase (hahs) and Dustin Garneau. Wily Peralta gave up three hits and three walks over seven innings of Detroit's seventh win in 10 games. Tampa Bay's lead in the AL East is 6 1/2 games over the Red Sox with 12 games to play.
— The Athletics overcame a bullpen meltdown as Jed Lowie hit a go-ahead sacrifice fly in the 10th to give Oakland its fifth straight win, 3-2 versus the Angels. Yan Gomes' second-inning home run and Matt Chapman's drive in the fourth built a 2-0 lead against Shohei Ohtani (SHOH'-hay oh-TAH'-nee). The A's remain within two games of Toronto for the second AL wild card.
— José Abreu matched the major league RBI lead and the White Sox moved closer to the AL Central title with a 7-2 win over the Rangers. Yasmani Grandal (yahs-MAH'-nee grahn-DAHL') homered for the second game in a row, igniting a five-run outburst that Abreu capped with a two-run single to give him 113 RBIs. The magic number is four for Chicago to win the division title over second-place Cleveland.
— Jose Siri and Chas McCormick hit back-to-back home runs in the eighth inning, rallying the AL West-leading Astros from a 6-4 deficit in a 7-6 triumph over the Diamondbacks. Carlos Correa smacked a three-run homer in Houston's fourth win in five games. The Astros won despite Zack Greinke, who was tagged for five runs over four innings.
— Rookie Jarred Kelenic homered and doubled twice in sending the Mariners to a 7-1 win against the Royals. Kelenic went 5 for 9 with three home runs, two doubles, three walks and seven RBIs in the three-game series. Logan Gilbert cruised through seven innings, allowing one run on three hits as Seattle stayed four games out of a post-season slot.
— Juan Soto homered to back Paolo Espino in the Nationals' 3-0 shutout of the Rockies, ending Colorado's five-game road winning streak. Soto is hitting .362 with a 1.178 OPS since the All-Star break.
— Lewin Díaz led off the bottom of the 10th with a two-run homer off Chad Kuhl to end the Marlins' 6-5 comeback over the Pirates. Hoy Park put Pittsburgh ahead with a two-run homer in the ninth off Dylan Floro, and Bryan De La Cruz hit a tying single against Chris Stratton with two outs in the bottom half.
MLB-RANGERS-ARIHARA
Arihara DFAd by Rangers
ARLINGTON, Texas (AP) — Right-hander Kohei Arihara (KOH'-hay ar-ih-HAH'-rah) has been designated for assignment by the Rangers.
Arihara is 2-4 in 10 starts this season. He missed more than three months after surgery for an aneurysm in his throwing shoulder.
PGA TOUR CHAMPIONS
Darren Clarke wins PGA Tour Champions playoff in Sioux Falls
SIOUX FALLS, S.D. (AP) — Darren Clarke won the Stanford International for his third PGA Tour Champions victory of the season, beating K.J. Choi with a birdie on the second hole of a playoff. Clarke closed with a 5-under 65 at Minnehaha Country Club, birdieing the par-4 18th to match Choi and Steve Flesch at 12-under 198.
Flesch was eliminated with a bogey on the first extra trip down 18 following a final-round 66.
T25 COLLEGE FOOTBALL-POLL
SEC powerhouses still top AP poll
UNDATED (AP) — Alabama and Georgia remain 1-2 in the latest AP college football poll.
The Crimson Tide took all but three first-place votes after stretching the winning streak to 17 with a 31-29 win at Florida. The Bulldogs claimed the other three No. 1 votes.
Third-ranked Oregon moved up a spot and No. 4 Oklahoma slipped one after a close victory over Nebraska. Iowa is No. 5 for a second straight week.
Penn State climbed four spots to sixth and is followed by Texas A&M, Cincinnati, Clemson and Ohio State.
The last time Clemson and Ohio State were both ranked below No. 8 was Nov. 2, 2014.
CHARLOTTE, N.C. (AP) — Homestead-Miami Speedway will return to the playoff portion of the NASCAR season in 2022. The series is also bringing its Cup Series to the Gateway track outside St. Louis and will race on Easter Sunday for the first time in more than three decades. The schedule for next year also takes one of two races away from Pocono. NASCAR also plans to race on the Indianapolis Motor Speedway road course for the second year in a row. It will also run on the dirt at Bristol Motor Speedway in its first Easter Sunday race since1989.
In world and national news…
WASHINGTON (AP) — The Senate's nonpartisan parliamentarian says Democrats can't use their $3.5 trillion package bolstering social and climate programs to give millions of immigrants a chance to become citizens. The decision by the parliamentarian, Elizabeth MacDonough, deals a blow to what was Democrats' clearest pathway in years to attaining that long-sought goal. And it's a disheartening setback for President Joe Biden, congressional Democrats and their allies in the pro-immigration and progressive communities. Senate Majority Leader Chuck Schumer says Senate Democrats are disappointed with the decision but have prepared alternate proposals.
(AP)  Pressure is building on world leaders to increase their efforts to fight global warming. It's coming to a boil this week at the United Nations. U.N. officials are corralling 35 to 40 world leaders behind closed doors to coax them to do more. There's a deadline in just six weeks. That's the big international climate conference in Scotland. And U.N. officials say they worry it might fail. This comes after President Joe Biden delivered them the same message last week. This summer has seen a drumbeat of devastating wildfires, floods, heat waves and hurricanes.
WASHINGTON (AP) — President Joe Biden goes before the United Nations this week to address the coronavirus pandemic, climate change and human rights abuses. He's eager to make a pitch for greater global partnership at a time when allies are becoming increasingly skeptical about how much U.S. foreign policy really has changed since Donald Trump left the White House. Biden will address the U.N. General Assembly on Tuesday, hold a virtual COVID-19 summit on Wednesday, and meet with Pacific allies at the White House on Friday. Amid all the diplomacy, allies will be conducting a quiet assessment of Biden, asking if he's lived up to his campaign promise to be a better partner than Trump.
(AP)  The extremist Islamic State group has claimed responsibility for a series of deadly bombings targeting Taliban vehicles in eastern Afghanistan. The claim was published late Sunday on the militant group's media arm, the Aamaq news agency. It signals a growing threat to the Taliban by their long-time rivals. At least eight people, including several Taliban fighters, were killed in the attacks on Sunday and Saturday in the provincial city of Jalalabad, an IS stronghold. The Taliban seized control of Afghanistan in a blitz campaign last month, overrunning the capital of Kabul while U.S. and NATO were in the final phase of withdrawing their troops.