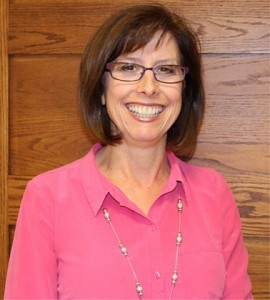 Valley City  (Chamber)  Our new fiscal year has just begun and as we look back through last year, we are truly grateful for each Chamber Member and your dedication to serving this community along with us. It is our pleasure to serve you and refer Chamber Members at each opportunity. We look forward to a very great year ahead.
This is also the season of change for the Chamber Board. We sincerely thank Tuya Dutton and Delmere McClean for sharing their time and talents while serving on the Chamber Board. Filling those Chamber Board positions, we welcome Matt Ahrndt, CEO of SMP Health – St. Raphel, and Sarah Pickar, Billing Specialist of Mobility Plus. We're also pleased to welcome Tammy Jo Taft, Director of Marketing and Communications of VCSU who is filling the VCSU Chamber Board position, held by Greg Vanney until his retirement.
As many of you are aware, the Valley City Department of Motor Vehicle is contracted through the State of ND by the Chamber and the branch fees generated have been important source of Chamber funding. Due to excellent accuracy ratings and superior customer service our DMV staff provides, the State has offered the Valley City branch the ability become a "Title Printing Office." This means that when you schedule an appointment for a title transfer, you will receive the title that same day. Currently, the paperwork is submitted to the Bismarck office and is sent to the customer in 2-4 weeks. Title Printing is scheduled to begin October 26th.
Due to the growth and soon to be new services offered we are hiring a part-time, 20 per week person to join our staff. Anyone interested, please see our website for links to apply or email kay@valleycitychamber.com
Thank you to our renewing
Chamber Members this month.
DRN ReadiTech
Enterprise Sales Company
Dick Nelson Sales & Leasing
American Family Insurance
Tax Team
Service Master
CHS Dakota Plains Ag
Concept Dentistry
Truck & Auto
Laub & Legge CPA's
High Plains Water
Insure Forward
Dairy Queen
NDWS
American Family Insurance
Sodexo
HI-Line Electric
Epworth Holy Grounds