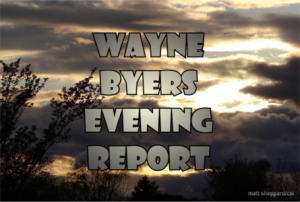 CSi Weather…
Forecast…
.WEDNESDAY NIGHT…Mostly cloudy. Chance of rain showers and slight chance of thunderstorms in the evening. Lows 40 to 45. Breezy. South winds around 10 mph increasing to west around 20 mph after midnight.  Chance of precipitation, 5o percent.
THURSDAY…Mostly cloudy. Highs in the upper 40s. West winds
15 to 20 mph with gusts to around 35 mph.
.THURSDAY NIGHT…Mostly cloudy. Lows in the mid 30s. West winds
10 to 15 mph.
.FRIDAY…Mostly sunny. Highs in the lower 50s. West winds 10 to
20 mph.
.FRIDAY NIGHT…Mostly clear. Lows in the mid 30s.
.SATURDAY…Sunny. Highs in the upper 50s.
.SATURDAY NIGHT…Clear. Lows in the mid 30s.
.SUNDAY…Sunny. Highs in the mid 60s.
.SUNDAY NIGHT…Mostly clear. Lows in the lower 40s.
.MONDAY…Sunny. Highs in the lower 60s.
.MONDAY NIGHT…Partly cloudy. Lows in the upper 30s.
.TUESDAY…Mostly sunny. Highs in the mid 50s.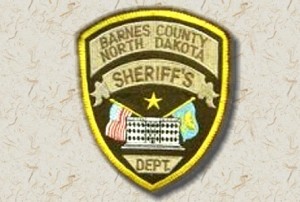 Valley City  (CSi)  The Barnes County Sheriffs Office is seeking the public;s asstance for any information regarding a recent number of rural burglaries.
Sheriff Randy McClaflin says there have been several reports of abandoned and occupied farmsteads being burglarized throughout Barnes County. The suspects got into buildings and homes  removing valuables.
Anyone seeing suspicious activity, have confronted an unwanted person on your property, or have captured an image or video of an unwanted person on a security camera, please contact the  Barnes County Sheriff's Office at 701-845-8530.
The North Dakota Department of Health dashboard is updated daily by 11 am and includes cases reported through the previous day. The investigations are ongoing and information on the website is likely to change as cases are investigated. The information contained in this dashboard is the most up to date and will be different than previous news releases. This dashboard supersedes information from previous news releases or social media postings.
Check out our other dashboards: The COVID-19 Vaccine Dashboard, NDUS Dashboard.COVID- 19 stats:
COVID-19 Stats
Wed. Oct. 13,  2021
10:30 -a.m.
Barnes
New Positives: 9
Total Positives: 1742
Active: 58
Recovered:  1222
Breakthrough Incidence Per 10K Fully Vaccinated Individuals: 167
Stutsman
NEW DEATH +1
TOTAL DEATHS 83
New Positives: 15
Total Positives: 4237
Active: 77
Recovered: 4061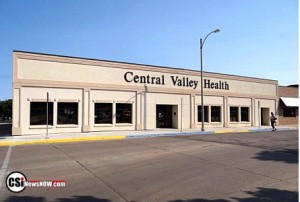 Central Valley Health District Regularly Scheduled Vaccination Clinics And Locations
The Schedule subject to changes depending if the listed vaccination clinic is full. Contact CVHD at 252-8130.
Thursday, October 14, 2021
Vaccine Type: PFIZER, MODERNA
Event Time: 9:00am – 11:30am
Event Location: Central Valley Health District
Thursday, October 21, 2021
Vaccine Type: Influenza, COVID-19 – PFIZER booster vaccine
Event Time: 1:00pm – 5:30pm
Event Location: Buffalo Mall
Thursday, October 28, 2021
Vaccine Type: PFIZER, MODERNA
Event Time: 9:00am – 11:30am
Event Location: Central Valley Health District
Pop-Up COVID-19 Community Vaccination Clinics
Various Upcoming Dates
Event Information: These are pop-up community clinics with varying times/locations. 
Event Location: Buffalo Mall and S&R Truck Plaza
Drive up clinics at the Buffalo mall are being held on Sundays and Mondays.  The event takes place from 1 pm to 6 pm in the Buffalo Mall parking lot located at 2400 8th Ave SW in Jamestown.  The clinics are open to anyone 12 years of age and older no appointment is needed you can preregister at https://www.ndvax.org.
For more information, please call CVHD at 252-8130.
More information on Buffalo Mall Vaccination Clinics. and S&R Truck Plaza Clinics, in Jamestown.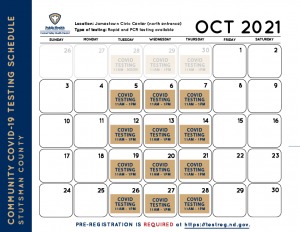 Jamestown  (CVHD)  Central Valley Health District reminds residents that COVID testing is  on Tuesdays, Wednesdays, and Thursdays, at the Jamestown Civic Center, Exchequor Room, from 11-a.m. to 1-pm
Call CVHD at 701-252-8130 to register.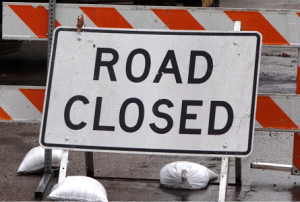 Jamestown   (City)  Starting Monday, October 18, 2021; there will be a road closure on the Buffalo Scenic Road, for utility work. This closure will start at 17th St SW (near Jamestown Water Plant & Frontier Village) and ending at 12th Ave SE (near State Hospital & Farmer's Union).
This closure is expected to last approximately two to three weeks or until finished.
Construction signing will be put in place.
Motorists should use extreme caution in this area and take alternate routes during this time, if possible.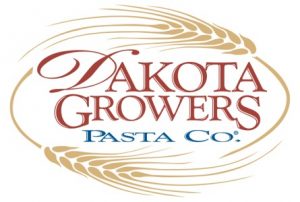 Carrington  (CSi)   Dakota Growers Pasta in Carrington, has announced plans for $2 million in upgrades to the grain receiving and facility at the plant to improve efficiency.
Dakota Growers was originally started as a cooperative operation owned by regional farmers. The plant began operation in 1993. The cooperative sold the plant in 2014 and it has been operated by private corporations including 8th Avenue, the most recent.
Management of 8th Avenue Food and Provisions, parent company states:  "We plan on developing about 6 acres with a grain probe, grading and scales." Plant Superintendent Jason Jarret  adds, "We want to improve efficiency so there is a shorter time on the site. On a busy day, we want to reduce time on site from one hour and 15 minutes to somewhere between 30 and 40 minutes.  It can put us in a position to improve plant capacity to provide flour to a Virginia pasta plant that 8th Avenue just acquired."
BISMARCK, N.D. (AP) — North Dakota Gov. Doug Burgum is asking supporters to sign a petition endorsing his plan to use some of the state's bulging surpluses to offset income taxes. It's being viewed by lawmakers as an end-run on a Legislature that has signaled no appetite for the idea. The second-term Republican governor recommended using a portion of the state's hefty and better-than-forecast ending fund balance of $1.1 billion in the last two-year budget cycle to provide income tax relief to residents. GOP Senate Majority Leader Rich Wardner says he hasn't heard of a single lawmaker who supports the governor's idea.
BISMARCK, N.D. (AP) — A Bismarck man is pleading not guilty to charges that he sexually assaulted a young girl eight years ago. The Bismarck Tribune reports that Paxton Heywood entered the pleas Tuesday from prison. He's accused of sexually assaulting a girl in 2013 so many times that prosecutors can't count them. Heywood's attorney argues the case is what he calls "deeply speculative" because it relies on the memory of a child who was quite young at the time of the alleged assaults. A jury in May found Heywood guilty of sexually assaulting a different girl in a separate case. He was sentenced to 10 years in prison.
BISMARCK, N.D. (AP) — A former North Dakota oilfield executive has pleaded guilty to federal fraud charges for misleading shareholders about his company's value, in a scheme that eventually forced it to go bankrupt and led to more than $886 million in losses. Joseph Kostelecky, of Dickinson, pleaded guilty Wednesday to one count each of wire fraud and securities fraud. The 60-year-old Kostelecky faces up to 40 years in prison when he's sentenced Jan. 10. Kostelecky served as the highest ranking U.S. executive for Poseidon Concepts Corp., a fluid storage tank supplier based in Calgary, Alberta. Prosecutors say he made false and misleading claims about the company's finances in order to inflate its stock price.
MOORHEAD, Minn. (AP) — City officials in Moorhead have raised the legal age to buy tobacco products and banned all flavored tobacco products from stores. KFGO reports that the City Council voted 7-1 on Tuesday to adopt an ordinance that raises the legal age from 18-21 and bars all flavored products from licensed stores, including methanol cigarettes, flavored chewing or smokeless tobacco, e-cigarettes and vape juices. The ordinance brings the city into compliance with a federal law that raises the minimum legal sales age for all tobacco products from 18 to 21. Alderman Matt Gilbertson cast the lone dissenting vote, saying prohibition doesn't work and people will just cross into North Dakota to buy tobacco in Fargo.
In sports..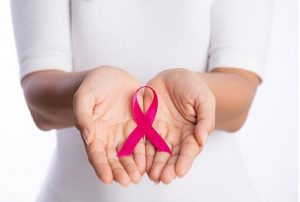 Jamestown  (UJ)  The Jimmie Janes is  holding this fundraiser drive that they call "Fight Like A Jimmie," as they partner with an athletic team to raise money for breast cancer patients and the Jamestown Regional Medical Center.
They are  teaming up with the Jimmie football team, and have  selected an alumni that will receive some funds from the t-shirt and bandana sales.
The public is asked to wear pink to the October 23 game against Briar Cliff at 1 PM at the Charlotte & Gordon Hansen Stadium. Jimmie Janes will be setup at the front of the stadium selling shirts and bandanas to raise money for their cause.
Shirts will cost $15 and bandanas will go for $5.
In world and national news…
SAN DIEGO (AP) — Beleaguered business owners and families separated by COVID-19 are celebrating after the Biden administration says it will reopen U.S. land borders to nonessential travel next month, ending a 19-month freeze. Travel across land borders from Canada and Mexico has been largely restricted to workers whose jobs are deemed essential. New rules will allow fully vaccinated foreign nationals to enter the U.S. regardless of the reason starting in early November. The ban has had enormous economic, social and cultural impact, preventing cross-border shopping and family gatherings when relatives live on different sides of the border.
(AP)  The World Health Organization says the number of global coronavirus cases fell in the last week, continuing a downward trend that began in late August. The U.N. health agency says there were about 2.8 million new cases and 46,000 confirmed deaths in the last week, a drop of 7% and 10% respectively. Europe reported a 7% rise in cases, while all other world regions reported a decrease. WHO says Europe also had the biggest rise in deaths in the previous week, with 11% more COVID-19 deaths. WHO says the highest numbers of new cases in Europe were reported in Britain, Turkey and Russia. The biggest drops in cases were in Africa and the Western Pacific. Deaths in both regions fell by more than a third.
WASHINGTON (AP) — Federal Reserve officials agreed at their last meeting that if the economy continued to improve, they could start reducing their monthly bond purchases as soon as next month and bring them to an end by the middle of 2022. The discussion was revealed in the minutes of the Fed's Sept. 21-22 meeting, released Wednesday. Last December, the Fed said that it would purchase $120 billion a month in bonds until the economy had made "substantial progress" toward its goals of maximum employment and inflation that averages 2% over time. The bond purchases are intended to spur more borrowing and spending by keeping longer-term interest rates low.
(AP)  Thousands of public servants who were rejected from a student loan forgiveness program will get their cases reviewed by the Education Department as part of a new settlement. The Wednesday settlement aims to resolve a 2019 suit accusing the department of mismanaging its Public Service Loan Forgiveness program, a troubled initiative that the agency is separately working to fix. The suit was brought by the American Federation of Teachers on behalf of eight members who said they were wrongly denied debt cancellation through the program. The plaintiffs will get their loan balances erased, and the Education Department said it will review applications that were denied before Nov. 1, 2020.
NEW YORK (AP) — A prosecutor has opened the trial of an associate of Rudy Giuliani by accusing him of trying to use up to $1 million from a Russian financier to infiltrate U.S. elections. The prosecutor made the allegation Wednesday in her opening statement at the Manhattan federal trial of Lev Parnas. But she added that only about $100,000 made it to politicians. A lawyer for Parnas says that his client is not guilty and that evidence will not support the prosecution's claims. There was little mention in opening statements of Giuliani and other prominent political figures expected to emerge during a trial expected to last about two weeks.
MOSCOW (AP) — Russian President Vladimir Putin says the Kremlin has "constructive" relations with the Biden administration and has voiced hope that mutual interests would eventually help normalize U.S.-Russia ties. Putin addressed an array of topics while speaking during a panel discussion at an international energy conference in Moscow on Wednesday. He said Russia stands ready to boost natural gas supplies to help assuage nervous energy markets in Europe and rejected allegations of causing a spike in energy prices by holding up gas deliveries. The Russian leader also rebuffed criticism of the government's domestic crackdown on dissent and independent media. On climate change, Putin said Russia would aim for net zero carbon emissions by 2060.