Announcement from University of Jamestown
Dr. James S. Walker, the tenth president of the University of Jamestown, died last month. He was 88.
Walker and his wife, Nadine, came to then Jamestown College in 1983. He began work during at a time when the college was facing serious financial challenges. His work paid off, and the college's enrollment doubled before his retirement in 1993.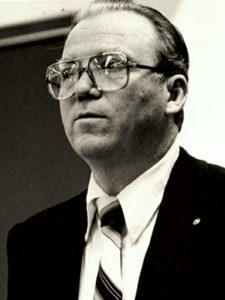 "I will forever be indebted to Dr. Walker for taking a chance on me when he hired me to be the University's first Controller," current University President Polly Peterson stated. "I admired his confidence, his humor, his incredible ability to recall every useful, and often useless, fact ever written. Most importantly, I admired his ability to lead with both kindness and accountability. He was the right person for the right time in our school's history and his legacy will live on as one of the University's greats."