Jamestown, ND (CSi) At approximately 4:15pm Tuesday Nov 22, there was a two car crash in the West bound lane of I-94 near mile marker 259.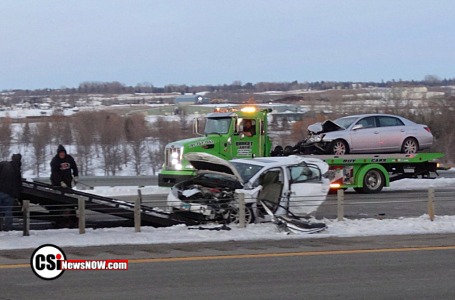 Reports from the scene indicate the first car encountered a deer on the road and was then rear ended by the second vehicle.
One vehicle came to rest up against the median fence.
.
.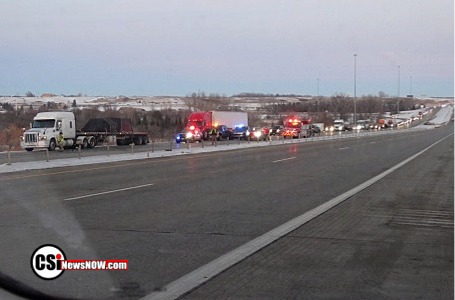 Jamestown Fire department's ready squad and Jamestown Rural Fire Department assisted in the crash. It was reported one occupant was removed from a vehicle.
Westbound traffic was backed up while damaged vehicles were removed.