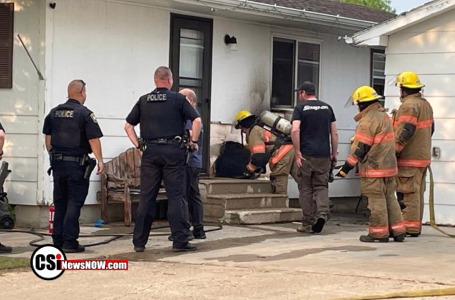 Jamestown, ND (CSi) A fire was reported at 1013 14th Ave SW in Jamestown at 7:10pm Tuesday May 23.
Sheldon Mohr of the Jamestown Fire Department reports a can to extinguish cigarettes in, caught on fire. Jamestown Police arrived on scene first and had the fire out by time fire department arrived. Once owners arrived, the house was inspected inside for any damage.
Mohr reports 24 firefighters were on scene. with 6 units in service. Time on scene was 30 minutes.
CSi Photos