The Jamestown Parks and Recreation District, JAYBAL, and the Gould Family are proud to announce the groundbreaking ceremony for the McElroy Park Field Renovations project on Friday, November 17th, at 3:00 pm. The ceremony will take place at the McElroy Park fields in Jamestown.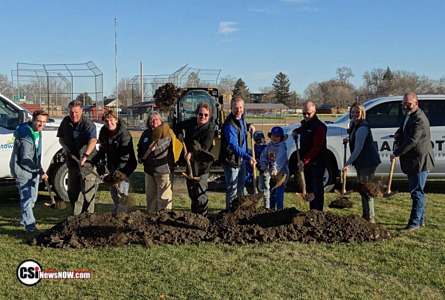 This project is broken down into three phases. While funding has been secured to begin construction and move forward with the first phase of this project, work is still being done to raise the remaining funds for phases 2 and 3 of the renovation. The first phase of the renovation consists of Gould Field- a Babe Ruth field, a Cal Ripken field, and a concessions and restrooms building with a paved patio area.
Amy Walters, Executive Director of the Jamestown Parks and Recreation District, states, "We are so pleased to break ground on this exciting addition to our community. Families will make wonderful memories at these new fields throughout the summer months. We are thankful for the partnerships between JAYBAL, the Gould Family, Outlaw Fastpitch Softball, Blue Jays, and UJ that are all helping in making this renovation happen."
Visit the JPRD website at https://jamestownparksandrec.com/facilities/mcelroy-park-field-renovations/ to learn more about the McElroy Park Field Renovations Project.