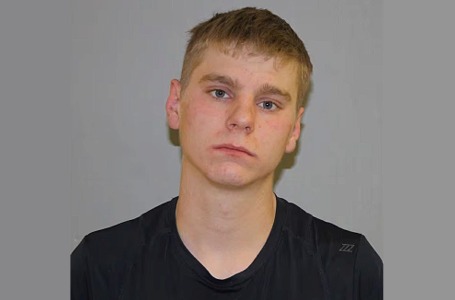 Jamestown, N.D. (KVRR) — A Jamestown man faces a long list of charges after being accused of rape.
21-year-old Spencer Schmuhl made his initial court appearance on Wednesday on 8 counts.
Schmuhl is charged with two counts of sexual assault, two counts of gross sexual imposition, luring minors by computer, two counts of corruption or solicitation of minors, and aggravated assault.
Court documents reveal that the first sexual assault happened on September 4, 2022 with a minor between 15 and 17.
A second sexual assault took place with another minor on November 13, 2023 that Schmuhl is accused of luring by computer.
A no contact order was issued with bond set at $100,000.
His next court appearance is set for December 13.
Categories: Crime, Local News, North Dakota News
Tags: gross sexual imposition, jamestown, RAPE, SEXUAL ASSAULT, SPENCER SCHMUH