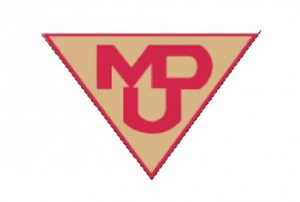 Jamestown (CSi) The Jamestown City Fire Department was called out about 11:15 a.m., Thursday to a reported natural gas line break in Northwest Jamestown.
Lt. Sheldon Mohr reported that two units and six firefighters were on stand by until the gas line was shut off at the source and to the home and repairs could begin.
Mark Hanson with MDU reported that a home near the break was evacuated as a precaution in the 400 block of 4th Street Northwest. The MDU crew safely shut off service to all the affected homes by 11:30 a.m.
About 20 homes lost gas service after construction caused the gas line break.
The work was unrelated to MDU and was being performed by Drake Underground LLC of Fond Du Lac, Wisconsin.
Lt. Mohr says no further incidents were reported with the line. There were no injuries or property damage related to the incident.
The City Fire Department cleared the scene just before noon.
Hanson said the work to repair the line was expected to be completed by the end of Thursday.
Door hangers were left on any home that did not answer, to explain that gas service would remain off until technicians could safely restore it inside the home.