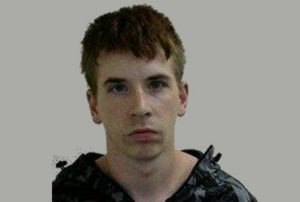 Jamestown (CSi)  Jamestown Police is warning residents that a convicted high risk sex offender has changed addresses within the city.
29 year old Matthew Jacob Lee Graham now resides at 1218 7th Avenue, SE #4, Jamestown, ND
His vehicle is now a 2008 white Chevy ImpalaNorth Dakota license plate:  958 BOU
He is a white male 5 feet 11 inches tall, weighing 192 pounds with blue eyes and brown hair.
Graham has been assigned a high risk assessment by the North Dakota risk level committee, of the North Dakota Attorney General's Office.
Offense: Indecent Exposure involving a five year old male family friend.
Conviction Date: April 2004, Kidder County, ND
Disposition: Mesabi Academy treatment facility.
Graham is not wanted by police at this time and has served the sentence imposed by the court.
This notification is meant for public safety and not to increase fear in the community, nor should this information be used to threaten, assault, or intimidate the offender.
Any attempts to harass, intimidate or threaten these offenders, their families, landlords, or employers will be turned over for prosecution.
Printed handouts of the demographics of Graham are available at the Jamestown Police Department.
More information on registered sex offenders is available at the North Dakota Attorney General's web site:  www.sexoffender.nd.gov