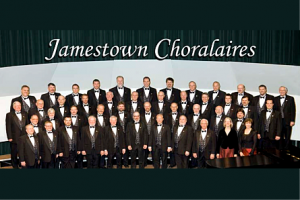 Jamestown (CSi)  The Jamestown Choralaires will present a dinner concert:  Songs of the Carnegie Cowboys, Friday March 31, 2017 and Saturday April 1st, at 7-p.m., both evenings, at the St. John Academy's Zebedee Center.
Doors open at 6-p.m.
Tickets are $35, available at Looysen I Care on First Avenue South in Jamestown, Monday through Wednesday 8-a.m., to 5-p.m., Thursday 8-a.m., to 7-p.m., and Friday 8-a.m., to 2-p.m.
The menu is Smoked Beef Brisket, with all the fixins.
The meal includes three courses and the Choralaires will serve each course, then perform a set.