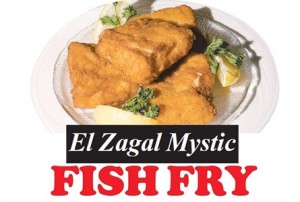 Jamestown  (CSi)  The 36th Annual El Zagal Mystic Fish Fry is set for Friday March 31, 2017 from 4:30-p.m., to 7:30-p.m., at The Gladstone Inn & Suites, Shady's Banquet Room.
Tickets are: Adults $15, 6-12 year olds $5, under 6, free.
Tickets available  at Shady's Sabir's Buffalo Grill, Jonny B's, or and El Zagal Mystics member, or at the door.
(Tickets are not tax deductible for charitable purposes.  All proceeds do not go to Shrine Charities).