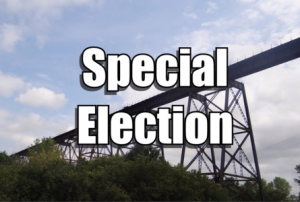 Valley City  (CSi)  One individual has filed to run for the unexpired term of City Commissioner, Richard Ross, who resigned the position earlier this year.  Ross was elected to the City Commission in June of 2016 for a four year term.
Filing a petition to run for the seat is Ross Powell.
Powell is  a personal banker at  Wells Fargo's Valley City branch.  He presently serves as a member of the Valley City Park Board.
City Auditor Avis Richter says, his name will appear on the election ballot.
Write In votes may also be placed on the election ballot.
The Special Election is Tuesday May 23, 2017, at City Hall in Valley City.
The polling place will be open from 7-a.m. to 7-p.m.