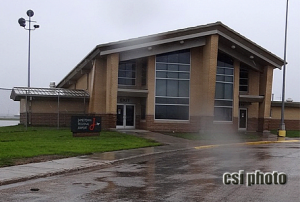 Bismarck  (CSi)  Senator Heidi Heitkamp says under President  Trump's proposed budget for the 2018 fiscal year   the Essential Air Service program, that subsidizes  commercial passenger service to airports in Jamestown, Devils Lake and Dickinson would be eliminated.
The cuts in the U.S. Department of Transportation's Essential Air Service program would save $175 million.
Heitkamp's office, has reported that  the U.S. Department of Transportation through Essential Air Service contibutes $2.8 million annually in Jamestown Regional Airport, $4 million at the Devils Lake Regional Airport and $4.6 at  the Dickinson  Airport.