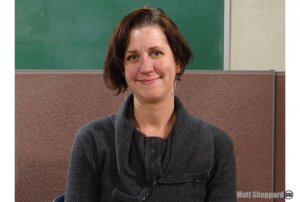 Jamestown  (CSi) The Board of the Jamestown Fine Arts Association, also known as the Arts Center, has accepted the resignation of Executive Director Cyndi Wish. The resignation was accepted at their March 15th Board meeting.
The news release from The Arts Center's  Angela Martini says, Wish has served as Executive Director of the center since 2014, following the long-term leadership of former director Taylor Barnes.
It says Wish's tenure has brought around numerous projects such as the ground breaking and major developments of the Hansen Art's Park.
Wish  says, "The Arts Center is a truly wonderful. It has been an honor to serve the organization and the community in this capacity. The decision to step down has not been an easy one."
Wish originally moved to Jamestown from Massachusetts in 2014. She leaves the position on good terms with the center, citing family reasons for her resignation. The board will now begin searching for their next director.
Board President Laurel Haroldson, adds, "We are sorry to see Cyndi go, but look forward to The Arts Center's continued momentum with the skills and ideas that the next director will bring to the position."
Wish's last day will be June 30, 2017. Individuals interested in the opening position can contact the Jamestown Arts Center for a job description and application process.