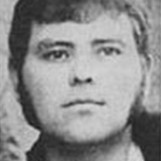 BISMARCK, N.D. (AP) — A North Dakota man serving life in prison for the killing of two federal marshals outside Medina in 1983 won't get a trial on a defamation lawsuit he filed against a news agency.
Yorie Kahl alleged the Bureau of National Affairs inaccurately reported about his appeal of his sentence in 2005. BNA asked a federal judge to dismiss the case, but the judge denied the request and said Kahl deserved a trial on his claim.
The U.S. Court of Appeals for the District of Columbia sided with BNA and reversed the judge's order Tuesday.

1983 ND Search for Gordon Kahl from The Replay Channel on Vimeo.
Kahl and Scott Faul were convicted of murder in the February 1983 deaths of U.S. Marshal Kenneth Muir and Deputy Marshal Robert Cheshire. The marshals were trying to arrest Kahl's father, Gordon, a noted tax protester.