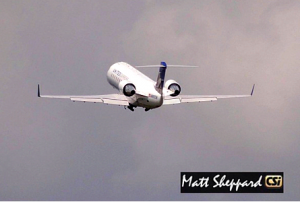 Bismarck  (CSi)  The North Dakota Aeronautics Commission reports, April 2017 boardings at Jamestown Regional Airport (JMS)  increased  by 33 percent compared to April of 2016.
In April this year 869 passengers boarded at Jamestown compared to 652 in April 2016, an increase of 33 percent.  There were 456 boardings in April of 2015.
Through April this year, Jamestown boardings were 4,196 compared to 3,378 through April of 2016,  an increase of 24 percent. There were 2,426 boardings through April of 2015.