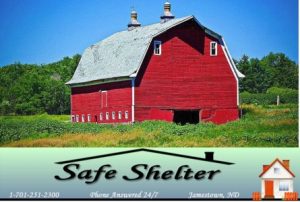 Jamestown  (CSi) The First Annual Barn Dance and BBQ last Saturday at The Boondocks, to raise dollars for SAFE Shelter's Mary Place brought in nearly $7,500.
Safe Shelter Executive Director Lynne Tally says just over 100 people attended, with donations raising $7,440.
$6,465 was raised from sales and tickets plus a donation of $975 from Newman Signs.
All money will go on to assist with funding Mary's Place, a living space for domestic violence and sexual abuse victims.
About  $300,000 to $400,000 to finish the project.
Previously…
Jamestown  (CSi)  The benefit Barn Dance to support the construction of SAFE Shelter's  "Mary's Place"  will be held on Saturday Aug 5, 2017, from 6-p.m., to 12-a.m.
The dance will be held at Boondocks Barn, located at 7560 46th Street Southeast , about 17 miles south and west of Jamestown.
Optional free transportation to and from Boondocks provided by the Choralaires bus, leaving the Buffalo Mall parking lot.
The first bus leaves  at 5:30-p.m., and returns every 90- minutes.   The live band will be Old Friends.
The barn provided by Boondocks, food provided by Bank Forward, and there will be a cash bar available.
Tickets at $50 per person are available at: 
Newman Signs
Bank Forward
SAFE Shelter board members
Or call SAFE Shelter at 701-251-2300
Those supporting and organizing the event include:  Boondocks Venue, Old Friends Band, Cork & Barrel, Bank Forward, Donna Schmitz, Two rivers Printing, Jamestown Choralaires Bus, Newman Signs.
On Wednesday Perkins's Restaurant  donated 15% of their food sales, to support Mary's Place.
On Wednesday's Wayne Byers Show on CSi Cable 2, SAFE Shelter Executive Director, Lynne Tally said fundraising efforts are about three-quarters of the way toward the goal, with about $300,000 to $400,000 left to raise.
She pointed out that Mary's Place will have apartments in a more private setting, for victims of domestic abuse to stay safe, and have peace of mind during their difficulties, and not  become homeless.
She said the Mary Newman of Jamestown led the giving of donations, providing a significant boost to get the project "off the ground."
Those wishing to make a donation may contact SAFE Shelter at 701-251-2300.