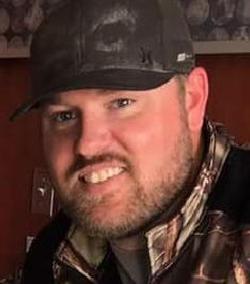 Casey Gene Jensen, 33, of Jamestown, passed away on August 6, 2017. Casey was a loving and devoted father, son, brother, cousin, and friend.
Casey was born on October 9, 1983, in Jamestown, ND, to Paul and Susan (Gossett) Jensen. Casey graduated from Jamestown High School in 2002. Casey was named multiple times as an All-NDHSAA football player and played on two baseball teams which won state championships and on the Blue Jay basketball team. Casey received his Bachelor of Artsdegree in Criminal Justice from Minnesota State University Morehead in 2006.
Casey's daughters were the light of his life and being their father was his greatest joy. Casey was a skilled mechanic and handyman. He was always willing to work on a car, lend a helping hand on a household project, or fix anything that was broken. Casey had a wonderful sense of humor and had the ability to make people laugh. He will be greatly missed by his family and friends.
Casey is survived by his daughters Brynn (age 5) and Sophie (3 months), mother and father Sue and Paul Jensen, Jamestown; brother Dustin (Mary) Jensen of Greenwood Village, Colorado; grandmother Deloris "Babe" Gossett, Jamestown; grandparents Harvey and Lillian Jensen, Jamestown; uncle Jon "Pete" (Anne) Gossett, Fargo; aunt Sue McPherson, Jamestown; uncle Lynn Jensen, Jamestown; and Barb (Dave) Bulgart, Chicago, Illinois; as well as many cousins.
Casey is preceded in death by his grandfather Gene R. Gossett.
Memorial Service: 1:00 p.m., Friday, August 11, 2017 at Trinity Lutheran Church, Jamestown, ND, with Rev. Susan Haukaas officiating.
Interment: Highland Home Cemetery, Jamestown, ND