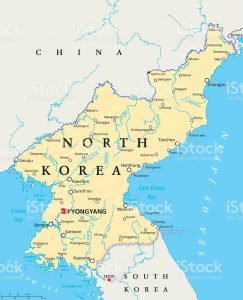 WASHINGTON (AP) — The Associated Press has learned that the Trump administration has quietly engaged in back-channel diplomacy with North Korea for several months.
It was known the two sides had discussions to secure the June release of an American university student. But it wasn't known until now that the contacts have continued or that the talks broached matters other than U.S. detainees.
U.S. officials and others familiar with the exchanges say they're occurring between the U.S. envoy for North Korea policy and a senior North Korean diplomat at the country's U.N. mission.
The diplomats have discussed other Americans imprisoned in the communist country and deteriorating relations between the longtime foes, amid heightened fears of military confrontation.
The officials weren't authorized to speak publicly on the matter and spoke on condition of anonymity.