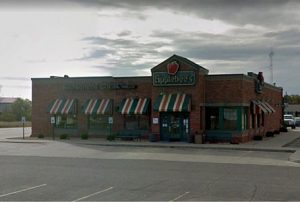 (USA Today)  The parent company of Applebee's and IHOP plans to close up to 160 restaurants, vastly boosting the number of eateries from the two comfort-food chains that it plans to shutter.
The company declined to release a list of locations that will be shuttered.
Some 105 to 135 Applebee's restaurants will close, up from the 40 to 60 that parent DineEquity said would close in the first quarter. Also on the chopping block are an estimated 20 to 25 IHOP sites, up from about 18.
Dine Equity reports, at the same time, the two chains now will open 125 restaurants globally between them in new locations.
The casual-dining segment, where both chains are positioned, is experiencing increased troubles as more customers have gravitated to the quick-service restaurants like Panera Bread or Chipotle Mexican Grill, many of which market themselves as offering healthier and more upscale food.
Analysts say Applebee's, in particular, has had a hard time.
Applebee's "remains out-of-favor with casual-dining consumers….Sister concept IHOP may be feeling the effects of DineEquity's struggles as well," said Instinet analyst Mark Kalinowski in a report released Friday.
But DineEquity officials say the painful job of closing restaurants will help in the long run.
Interim CEO Richard Dahl  said in a statement. "We are investing in the empowerment of our brands by improving overall franchisee financial health, closing underperforming restaurants and enhancing the supply chain.
 He said Applebee's is in the middle if a "transitional year" and is "making the necessary investments for overall long-term brand health."
DineEquity reported net income of $20.9 million, or $1.18 a share, in the second quarter, a drop from $26.4 million, or $1.45 a share, compared to the same quarter last year.
Applebee's domestic system-wide comparable same-restaurant sales declined 6.2% in the second quarter of 2017, while IHOP's declined 2.6% during the same period, according to the company.